How to Play PS4 Games Online For Free This Weekend Only
Sony is taking another page out of Microsoft's online gaming playbook. This morning Sony revealed that it's letting owners of its PS4 gaming console play online with their friends absolutely free – for one weekend only.
Absolutely anyone who owns a Sony PS4 will be able to play use the multiplayer modes in their games for free from, September 26th at 12AM Pacific Time until September 29th at 12AM Pacific Time. Sony is making sure that there's nothing standing in the way of PS4 users taking advantage of free PlayStation Plus weekend. There are no coupon codes to enter or special hoops to jump through. Only putting in a game that has online multiplayer will be required.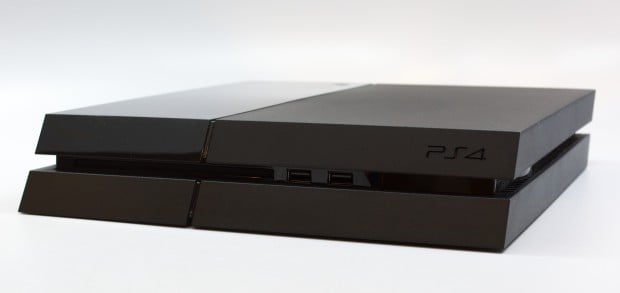 In opening up PlayStation Plus for free this weekend, it's likely that Sony is hoping to boost interest for PlayStation Plus subscriptions. With the PS3 Sony gave away online multiplayer for free, but introduced PlayStation Plus as a way for users to get free games and deep discounts. Since revamping PlayStation Network for the PS4, Sony has opted for a different strategy. Instead of giving away access to the PlayStation Network's online gaming elements, Sony requires that PS4 users pay for PlayStation Plus to play with their friends online. A membership to PlayStation Plus costs users $49.99 a year or $9.99 a month.
Microsoft has offered free Xbox Live Gold weekends to users for quite some time, theoretically with the same goal as Sony: to attract users who have a console but haven't signed up for any online service. With the Xbox 360 and Xbox One, free weekends like this were crucial. Until earlier this year, Microsoft didn't even allow users to stream from entertainment apps without an Xbox Live Gold subscription. The situation wasn't as dire on the PS3 or PS4, mainly because Sony has always let users stream content from entertainment apps without needing PlayStation Plus. For a long time, it was a true reason to buy a PS4 or PS3 instead of an Xbox 360 or Xbox One. Earlier this year, Microsoft moved to allow entertainment apps for anyone and everyone with a console regardless of whether they have an Xbox Live Gold subscription.
Read: Xbox One vs PS4: What Still Matters When Picking a New Console
A few publications are billing this as Free PlayStation Plus weekend, but that's not exactly the case. PlayStation Plus has always been first a gaming service. More specifically, PlayStation Plus has always been about discounting games and giving away others for free. Today's post about online gaming being free for PS4 users this weekend on the PlayStation Blog, makes it pretty clear that users aren't getting a full free PlayStation Plus experience.
For example, users won't be able to download any of the free games that actual PlayStation Plus users get to this month. It doesn't look like users will get the opportunity to take advantage of any of the deals reserved for PlayStation Plus users either. Both of those are big reasons why PS4 users get the service in the first place.
Still, users who picked up a PS4, but don't have a subscription to PlayStation Plus, take advantage of this free PS4 online gaming weekend while you can. It isn't yet clear how often Sony plans to hold events like this. Those who are on the fence about getting a subscription to the service could find that experiencing online play on the PS4 for themselves pushes them over the edge.
For users who already have a PlayStation Plus subscription, this free weekend shouldn't change a thing. That is, except for the very real possibility that there'll be tons more users to play online with in games like Assassin's Creed 4: Black Flag, Madden NFL 15 and Watch Dogs. 

This article may contain affiliate links. Click here for more details.