How to Prepare for the iOS 8.2 Jailbreak Right Now
The iOS 8.2 jailbreak is closely upon us, at least that's what we're all thinking. Here's how to prepare for the iOS 8.2 jailbreak right now, that way you'll be ready to upgrade once it officially hits the airwaves.
Apple released iOS 8.2 earlier this month during its Apple Watch event, but the latest version of iOS has yet to be jailbroken. However, that could come later this month.
According to renowned jailbreak developer Stefan Esser, it's very possible that the TaiG jailbreak team could be waiting until the 2015 Mobile Security Summit before releasing an iOS 8.2 jailbreak.
The 2015 MSS takes place on March 27 and it could be the perfect time for the TaiG team to release its iOS 8.2 jailbreak that it's said that it has already.
iOS 8.1.3 officially patched up the TaiG iOS 8 jailbreak and that has carried over to iOS 8.2. A support page on Apple's website lists the TaiG Jailbreak Team as the source for a security vulnerability that Apple patched up in iOS 8.1.3, which means that iOS 8.1.3 is unjailbreakable, and as an extension, iOS 8.2 is unjailbreakable as well.
However, an iOS 8.2 jailbreak is looking pretty optimistic so far. The TaiG jailbreak team, which was responsible for the iOS 8.1 jailbreak, already has a jailbreak available for iOS 8.2 beta 1 and 2. However, there have been newer betas since then and Apple has closed access to the first and second betas for iOS 8.2, but the company hasn't patched up those specific exploits, meaning that iOS 8.2 is still jailbreakable.
On the TaiG website, they have stated they've "already completed the untethered jailbreak support for iOS 8.2," which could mean that the TaiG team already has newer exploits needed to crack iOS 8.2. Of course, TaiG won't disclose these exploits until the jailbreak is released, but it gives us hope.
In the meantime, here's how you can prepare for the iOS 8.2 jailbreak so that you'll be ready once it releases.
Back Up Through iTunes
This really goes without saying, but it still needs to be said: make sure to completely back up your iPhone or iPad through iTunes before you jailbreak your device. Backing up will save all of your apps and settings, so if anything goes wrong with the jailbreak, you can restore back to where you were before and try to jailbreak again.
Plus, backing up is crucial since it's best to jailbreak a device that has been reset to factory settings. After you jailbreak, you can then restore an iTunes backup to get all of your apps and settings back to normal.
Back Up Your Jailbreak Tweaks
Unfortunately, backing up your iPhone or iPad through iTunes won't back up your jailbreak tweaks, so you'll need to do that separately.
Luckily, there's an app that you can download in Cydia called PkgBackup, which lets you back up your jailbreak tweaks to Dropbox and then restore them after you jailbreak your device.
However, I usually like to start from scratch anyway after I jailbreak my iPhone or iPad, simply because after a while, a whole bunch of jailbreak tweaks pile up that I never end up using. Jailbreaking a newer version of iOS gives me the opportunity to start fresh. Of course, it's ultimately up to you what you want to do.
Don't Update OTA
When you jailbreak iOS 8.2, you'll need to update to iOS 8.2 first before you can jailbreak. However, you don't want to update over-the-air. Instead, plug your device into your computer and do it through iTunes.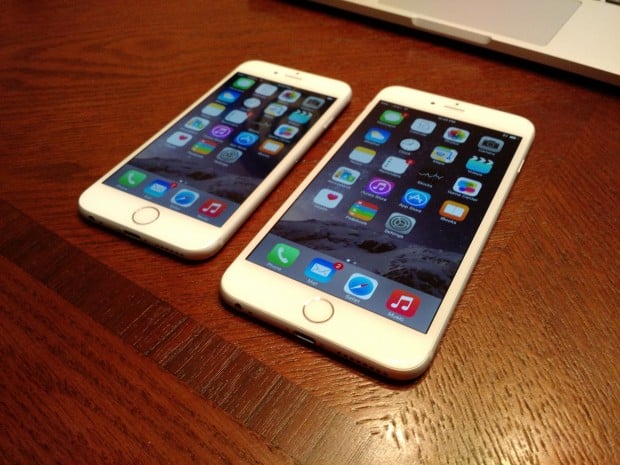 The reason for this is because past jailbreaks haven't worked all too well when installing on a device that was updated over-the-air. Because of this, it's best to update through iTunes and you'll likely come out of it without any problems.
In the end, when an iOS 8.2 jailbreak does release, be sure to set aside at least an hour to jailbreak your iPhone or iPad. M0st of that time will be dedicated to downloading iOS 8.2 alone, while the actual jailbreaking process shouldn't take too long — maybe 10 minutes tops, depending on the method used by the dev team.

As an Amazon Associate I earn from qualifying purchases.