How to Prepare for the Uncharted 4 Beta
The PS4 Uncharted 4 beta is here and if you want to play right when it's released for your region, you'll want to do some prep work right now.
Earlier this year, Naughty Dog and Sony announced plans to host an Uncharted 4 beta ahead of the game's release date in March. The beta won't feature the single player portion of the game but will instead focus on the multiplayer aspect.
Today, Sony outlined important information about the Uncharted 4 beta including specific details about the maps, Sidekicks, and the game mode that will be featured. It also detailed new Uncharted 4 release date details.
The Uncharted 4 beta begins today for some regions, tomorrow for others. Sony and Naughty Dog are taking a staggered approach to the beta and it will gradually hit regions around the world over the next 24 hours or so.
With the Uncharted 4 beta here, we want to walk you through some things you should do to prepare yourself, and your PS4, for the release.
Free Up Space
The Uncharted 4 multiplayer beta is big. Big game means big file and Naughty Dog says that the download will be 7GB of larger.
If you have a ton of games and other content on your PS4, you'll want to take a look at your storage space to see if you have enough room for the beta. If you don't, you'll want to make room by deleting files or storing them on another hard drive.
Because this is such a big file, you might want to temporarily plug your ethernet cord into the back of the PS4. A wired connection could help you get the file downloaded a little bit faster than a wireless connection.
Make Sure You Have a Valid Save Data
To access the beta, you need to have purchased The Nathan Drake Collection for PS4. The game doesn't come with a code. Instead, you simply:
Insert the Uncharted: The Nathan Drake Collection game disc into the PlayStation 4
Highlight the Uncharted: The Nathan Drake Collection game icon
Select 'Overview'
Select the Uncharted 4 Multiplayer Beta Tile and press the X button to begin your download from the PlayStation Store
You'll also need "valid application save data from Uncharted: The Nathan Drake Collection saved in system storage." Make sure you have that before you attempt to download or run the beta.
Check Your PS Plus Membership
The Uncharted 4 beta requires a PS Plus membership. It's an online mode so this doesn't come as much of a surprise.
Now would be a good time to look into your account and make sure its still active. Most of you probably auto renew but some of you might find that your PS Plus account is no longer active. We had this happen to us a few months back.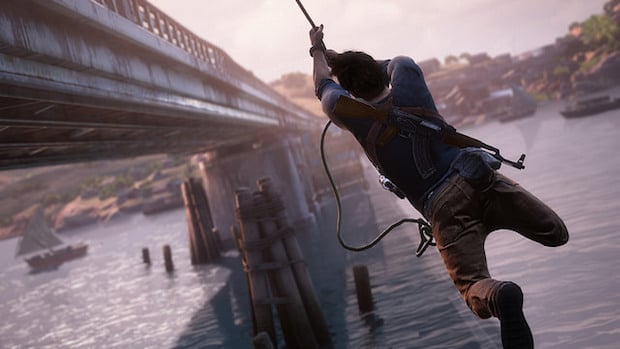 Renewing your subscription will only take a few minutes but you'll want to make sure that you're getting the best deal possible. Look around for a PS Plus deal before you commit to the full amount, especially if it's just for this beta.
Follow Naughty Dog
This is a beta and that means that there will probably be downtime. Naughty Dog says that "there will most likely be patches deployed, downtimes, restarts, and so forth."
To stay up to date with the latest beta information, you'll want to follow their account on social media. You can always unfollow once the beta ends.
The developer will be providing a ton of information about the beta including scheduled downtime. Keep your eyes peeled.
Join the Forums
You'll also want to get familiar with the official Uncharted 4 beta forum. This is where you can find fixes for issues and tips for the game itself. You'll also be able to report bugs that you see during the beta process.
Get Familiar with the Uncharted 4 Beta
And finally, you'll want to get acquainted with the Uncharted 4 beta and its features. Sony's outlined a ton of beta features today and they include details about loadout items called mysticals, Sidekicks, a multiplayer store, beta points, challenges, characters, and more.
The beta includes two maps, Island and Madagascar City, one game mode (team deathmatch) and several characters including Nathan, Sully, Elena, Sam, Katherine Marlow, and Lazarevic.

This article may contain affiliate links. Click here for more details.