How to Prepare for iPhone 4S Jailbreak on iOS 5.1.1

The iPhone 4S jailbreak for iOS 5.1.1 unthethered release should happen this week, bringing all the fun of the iPhone 4S jailbreak to the masses.
Jailbreaking the iPhone 4S is a straightforward process, but if you want to avoid a delay, you should prepare for the  iPhone 4S jailbreak.
Read: iPhone 4S Jailbreak Days Away from Release
The jailbreak for the iPhone 4S on iOS 5.1.1 will use the Absinthe 2.0 tool, which will jailbreak the iPhone 4S and other Apple devices and install Cydia, providing access to the best jailbreak apps and tweaks.
How to Prepare for the iPhone 4S Jailbreak iOS 5.1.1 Untethered
Assuming you are not using a jailbroken iPhone 4S right now, this is what you can do to prepare for the release of the iOS 5.1.1 jailbreak.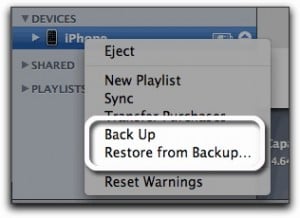 Backup – Before you jailbreak the iPhone 4S, you should have a backup in case something goes wrong. If you normally back up to iCloud I would suggest performing a local backup as well, just in case. If you plug your iPhone 4S into the computer you sync with it should automatically back up.
Update to iOS 5.1.1 – In addition to backing up, you should upgrade to iOS 5.1.1. MuscleNerd and pod2g give the thumbs up to this update because Absinthe 2.0 will jailbreak the iPhone 4S on iOS 5.1.1. How to update to iOS 5.1.1
Find a Mac – If you want to be one of the first to jailbreak the iPhone 4S on iOS 5.1.1, you should look for a Mac or a friend with a Mac. The jailbreak tool typically comes to Mac a day or two before it is available for Windows and a week or so before it is available on Linux.
Running iPhone 4S Jailbreak on iOS 5.0.1?
Users who already performed an iPhone 4S jailbreak on iOS 5.0.1 should back up the iPhone, but wait for more news to upgrade. The only way to upgrade to iOS 5.1.1 as of now is to un-jailbreak the iPhone 4S, and I wouldn't be surprised to see a better upgrade path for users who are waiting for the new jailbreak before upgrading to iOS 5.1.1.
Educate Yourself about the iPhone 4S Jailbreak
The iPhone 4S jailbreak unlocks new features and apps for the iPhone 4S, but it isn't for everyone. Read our list of reasons you shouldn't jailbreak the iPhone 4S before you head down that path. I chose to un-jailbreak my iPhone 4S because of crashes and stability issues and because I didn't want to wait months for the iOS 5.1 update.
Before you plan to jailbreak the iPhone 4S, consider whether you need the jailbreak apps and tweaks on your phone. If you don't need any of them, but you need a phone that is very stable it may be better to not jailbreak. If anything goes wrong with your jailbroken iPhone 4S, you may need to send time in forums finding a solution, as you cannot call Apple for help.
If you are confident in your ability to jailbreak the iPhone 4S and willing to research any issues you run into, I suggest checking out the Top iPhone 4S Jailbreak Apps and Tweaks on Cydia. After time away form a jailbroken iPhone, I'm looking forward to supercharging Siri with SiriToggles or AssistantExtension. These iPhone 4S jailbreak hacks let me turn settings on or off with Siri and launch apps with Siri.
On top of voice control I'm also looking forward to using IntelliscreenX or SBSettings to toggle settings in the Notification Center.
Of course there's always the ability to make FaceTime calls over 3G with My3G.
One of the other reasons user jailbreak the iPhone 4S is to change the looks. From re-skinning as an Android phone to Barrel 2 animated changes between home screens, there is a lot of customization available. The latest tweak lets users fold to unlock the iPhone 4S, as shown in the video below.
Will you Jailbreak the iPhone 4S on iOS 5.1.1?
[polldaddy poll=6247691]