How to Print Office for the iPad Documents
As you probably know, Microsoft Office Apps for the iPad are now available for downloading. The Apps are free but to edit or create documents you'll need a Microsoft OneDrive account. Word, Excel, and Powerpoint are nicely done Apps for the iPad but there is one feature that didn't make it into the first edition. That's printing. Yep, there is no native way to print from the Apps themselves. After some hemming and hawing about the fact that we don't print as much as we used to, Microsoft did admit that this will probably be an included feature in a future update.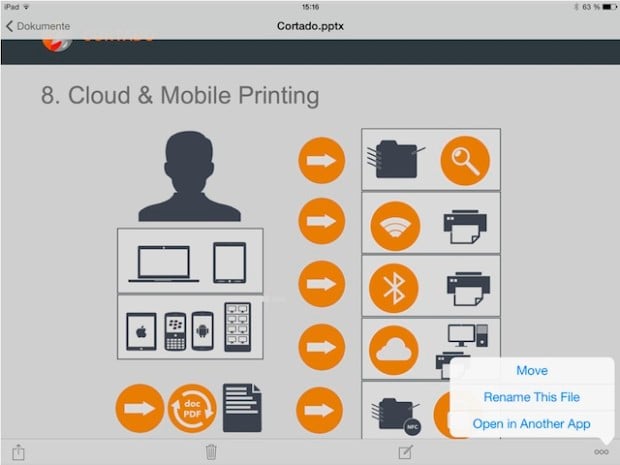 So, what do you do if you need to print an Office document from your iPad. Well, the answer to that is to find an App that will do that for you. There are any number of Apps that will let you print from your iPad, but I'm going to focus on two of them that offer two different solutions for how to print Office for the iPad documents.
The first is called Printer Pro and it is made by Readdle. The App itself costs $6.99 although there is a free Lite version that you can download to see if it will work with your printer so you don't have to pay the freight to find out. Printer Pro works with any Apps that you might create documents in and it works much like most iOS users would expect.
To use Printer Pro, download the App and then select Add Printer to add your printer to the list.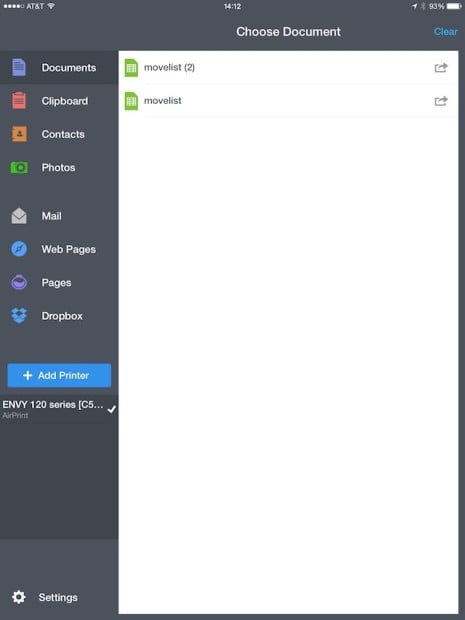 Again, there is a Lite version that you can use to test to see if your printer works correctly. If you download and use the Lite version the paid version will import your installed printers from that version.
Once you create a document in a Microsoft Office App it is saved to your OneDrive account. Open the OneDrive App and select and open the document. Once you're in the document go to the lower left corner of the screen and select the three circles on the bottom task bar.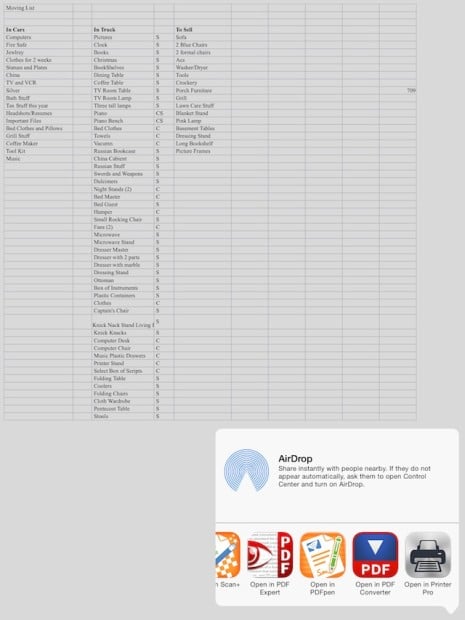 This will give you the option to Move or Rename your document or Open in Another App. Choose Open in Another App. This opens a small window that you can scroll through to see which Apps you can open your document in. Scroll until you find Printer Pro and select it. Your document will open in Printer Pro.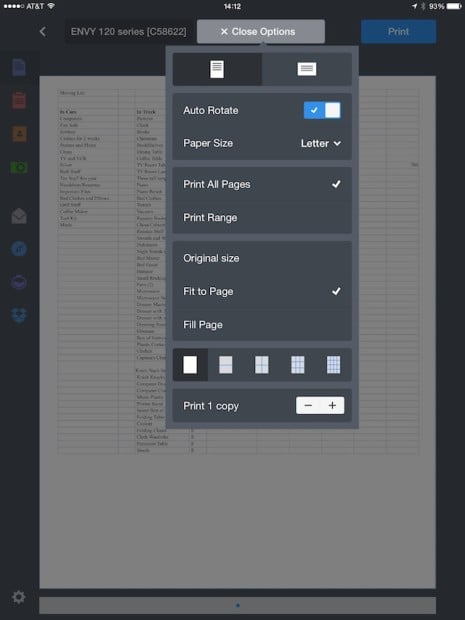 There are several printer options you can choose from and you can also choose which printer you wish to output your document to. Once you've set your options hit the big blue Print button and your document should arrive in your printer's output tray.
Another alternative is called ThinPrint Cloud Printer. After setting ThinPrint Cloud Printer up the procedure to print is as described above, but the setup is quite different.
ThinPrint Cloud Printer requires you to set up an account and to download a small application for your computer that is "connected to your printer." I'm not sure why this step is necessary in this wireless printing age, but it is. Note that to install this ThinPrint application on a Mac you'll have to change your download security settings as it isn't an appropriately signed App.
Once you've set up an account and installed the helper software on your computer, you open the document in OneDrive and choose to Open in Another App and then choose ThinPrint. The document will then print.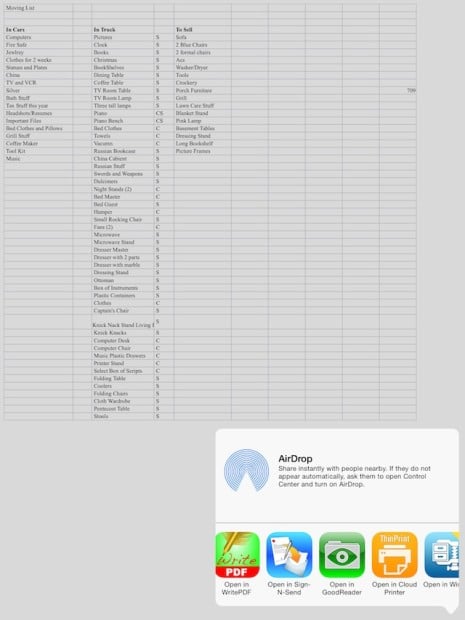 Of course you could also just open the document from OneDrive on your computer and print from there. Like Printer Pro, you can print from any other App that takes advantage of the "Open In" functionality of iOS.
You can argue that Microsoft should have included a print function in this first release and you wouldn't hear too many complaints. But until an update that brings that native functionality to Word, Excel, and Powerpoint for the iPad these are two ways that you can print hard copies of your documents.
Note that there are other similar printing Apps available for the iPad that would work just as well. Some also include a free version that, like Printer Pro Lite, let you test your printer before making a purchase.

As an Amazon Associate I earn from qualifying purchases.