How To Protect Your Apple ID
Here is a guide on how to set up a secure password and two-factor authentication for your Apple ID.
Our Apple ID's our now a very important account to have access to. We use them predominantly for purchasing media, syncing important personal information and even storing password and credit card information.
With Security being a constant worry for technology users, Apple has tried its best to create a secure and safe way for you to interact with your account. The two-step authentication is a further layer to ensure you are the one using your account at any given time.
How to Protect Your Apple ID Password
Here are the steps needed to secure your Apple ID using Two-Step Authentication.
Watch the above video for a guide on how to better secure your Apple ID with additional tools.
Create a Secure Password
When we are creating a new Apple ID (or updating information for a current one), a strong password is a very important step. In the days of old, passwords were accepted regardless of their complexity yet now even most third-party account based websites have more stringent restrictions.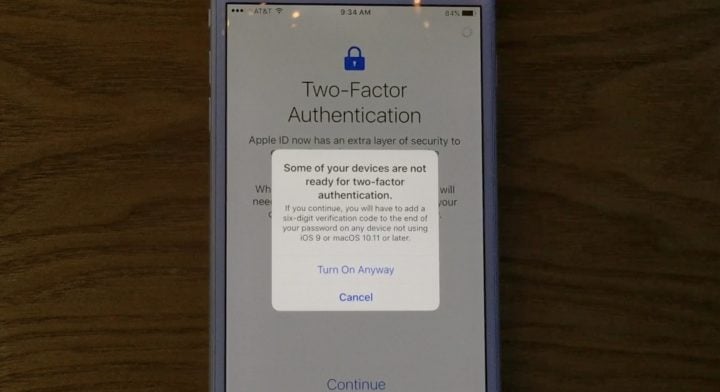 Apple requires at least 8 characters, including a number, an uppercase letter, and a lowercase letter. Don't use spaces, the same character 3 times in a row or a password you've used in the last year.
There are Safari suggested passwords that are often very secure yet will definitely be more complex.
Enabling Two-Factor Authentication
When you have created a password that passes Apple's scrutiny, you will want to enable Two Factor Authentication. What this authentication provides is another layer of security for your Apple ID when being used for the first time. This prevents unauthorized sign in and will alert you on another device every time your Apple ID is signed into it.
To enable Two-Factor Authentication on your iPhone, navigate to your iCloud Settings and then tap Password & Security.
Tap Turn On Two-Factor Authentication.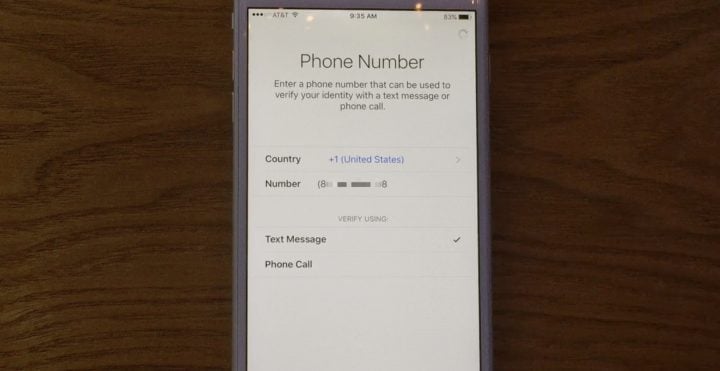 You will now need two pieces of information when you log in with this Apple ID on a new device. You will need your password and the six-digit authentication code that will be sent to one of your previously trusted devices. For most users this will be your iPhone so having it handy when logging in on a new iPad or Mac.
You must verify at least one trusted phone number to enroll in two-factor authentication. When you get your verification code, you will need to enter this into the new device in order to proceed with using that Apple ID.
There are a couple of important things to remember regarding this method of security. The first is that this is designed to protect you from hacking and phishing and other attempts at stealing your identity, so it is not easily recoverable. You need to have an trusted device or a phone that can be notified with your verification code to unlock your account.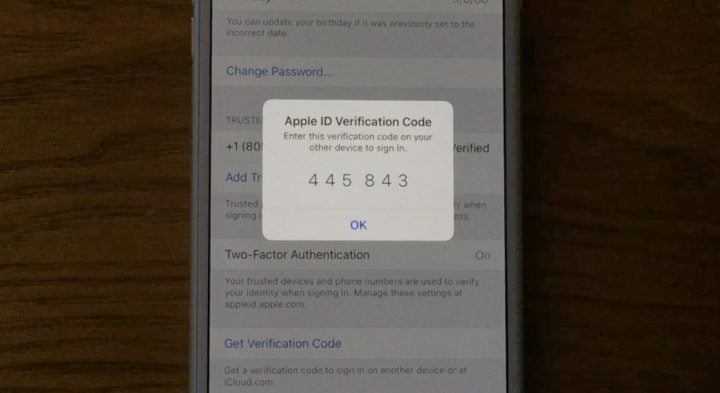 Apple Support will not be able to help you expedite the process in any way if you forget your password and cannot log in. You will be able to request account recovery to get access back to your account yet you will need to be able to prove your identity.
Two-factor authentication is an excellent way to ensure account security and make sure that no one besides yourself gets into your account. If you are not currently using this method or Apple's other two-step verification method to secure your Apple ID, it is definitely advised.
Our Apple ID's are a very important source of information now and having a good security system in place is a great way to ensure no issues with that Apple ID and identity theft in the future.