How to Put Folders Inside Folders in iOS 9
There are a lot of new features in iOS 9, but a lesser-known feature that isn't quite official is the ability to put folders inside of folders. Otherwise known as nested folders. Here's how you can do it.
iOS 9 keeps the same overall look and feel as iOS 8, with just a few minor design changes that you may or may not notice. However, there are a handful of new features in the latest version, including better Spotlight Search, transit directions in Apple Maps, overall performance improvements, and much more.
However, what Apple doesn't really show off is all of the cool hidden features that you can do in iOS 9, and there are a lot of them. However, one hidden feature that isn't really official in iOS 9 is the ability to place folders inside of other folders on the home screen.
Many users are wanting this feature, and you can get it if you're jailbroken, but if you're running iOS 9, not all hope is lost.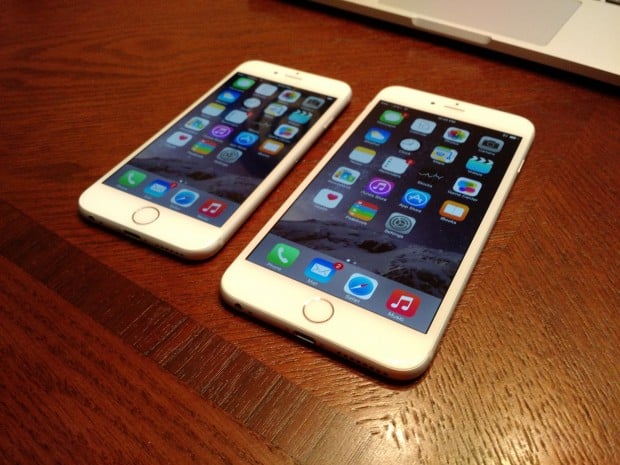 While you could do this in previous versions of iOS thanks to glitches and bugs, it has never actually been an official feature, and it still isn't in iOS 9.
However, it's bit easier to put folders inside folders in iOS 9 due to its glitches, so if you're interested in clearing up your home screen a bit, here's how to put folders inside of folders in iOS 9 on your iPhone or iPad.
UPDATE: We've discovered that this same trick also works in iOS 8.4.
How to Put Folders Inside Folders in iOS 9
A great way to organize apps is to put them in folders, but if you have too many folders, it can create chaos that takes you back to square one. However, with the ability to put folders inside of other folders, you can clear up even more space on your home screen.
There are a few steps that you need to know in order to do this little trick, but it's perhaps the easiest way we've seen yet and it only takes a few seconds.
Start off my making sure that you have a folder in the top-right corner of your iPhone or iPad's screen. From there, tap and hold down on a folder that you want to move insider of another folder.
While still holding down on that folder, start repeatedly tapping the small area between the folder that you want to move that first folder into and the status bar. It could take a few taps, but you'll eventually open the target folder with relative ease.
Next, simply just drag the folder that you've been holding down on you into the open folder and let go. That folder will now be inside of another folder, effectively saving you some more space on your home screen.
This trick isn't limited to just one folder, though. You can put as many folders as you want into another folder until you reach that folder's maximum capacity that it already has set for apps.
A feature like this is great for those users who have a ton of apps, but don't like to have a ton of different pages to scroll through. Putting folders inside of other folders can keep your home screen page count down, while still keeping all of your apps easily accessible within a few taps.
This little glitch works in all current versions of iOS 9, including iOS 9.0.1 and iOS 9.0.2. As far as Apple patching this up in a later update, that seems to be up in the air, but we wouldn't be surprised to see the company fix this "issue" for the sake of squashing any and all bugs that Apple comes across.
In the meantime, though, enjoy this feature while you can and hopefully it sticks around for a while.

This article may contain affiliate links. Click here for more details.