How to Put Your iPhone Into Recovery Mode
If you're having problems with your iPhone and need to put it into recovery mode, here's how to do and get everything back to normal.
Most of the time, you usually need to figure how to get out of recovery mode, but sometimes it's required to purposely go into recovery mode if your iPhone is acting up. If it ever freezes and becomes completely non-responsive, there are a few things you can try, but sometimes it requires going into recovery mode.
Recovery mode is usually needed during times when you installed an iOS update, but something goes wrong and your device just continuously reboots. Or your something can go wrong to the point where even plugging your iPhone into iTunes results in the software not recognizing your iPhone.
Recovery mode can fix these types of issues, and allow iTunes to restore your device so everything goes back to normal. Be aware, though, that restoring your iPhone while it's in recovery mode will completely wipe everything, so make sure that you have a recent backup handy. If not, hopefully you can back up your iPhone in the current state it's in. Otherwise, you'll be out of luck.
Without further ado, here's how to put your iPhone into recovery mode.
iPhone Recovery Mode
The first thing you'll want to do is turn off your iPhone, but if it doesn't respond to that (which will most likely be the case), hold down the home button and the power button until the screen goes dark.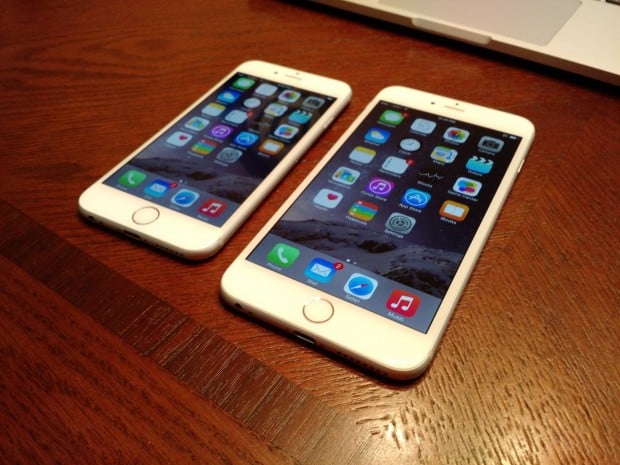 Next, hold down the home button on your iPhone and plug it into your computer as you keep holding down the home button. Keep pressing down on the home button until you see a screen on your iPhone telling you to connect to iTunes. Your iPhone is now in recovery mode.
iTunes should automatically launch, but if it doesn't, open it up yourself. A pop-up will appear saying that your iPhone is in recovery mode and needs to be restored before you can use it again. Go ahead and click OK and then Restore to begin the restoring process.
Wait for the process to finish and you'll be greeted with a working iPhone again. Since everything was wiped from it, you can also take this time to restore a backup in order to get your apps and settings back by clicking Restore Backup in iTunes on the device summary page.
If your iPhone doesn't restore using this method, there may be some damage that you can't fix yourself, and thus you'll need to go to the Apple Store and go to the Genius Bar to get some professional help.
If you want to get out of recovery mode, there are some special steps for that as well.
With your iPhone plugged into your computer and in recovery mode, hold down the home and power buttons at the same time until you see the Apple logo appear on the screen of your iPhone. Keep holding down on these buttons until the Apple logo disappears and comes back. It'll take a few seconds, since the screen will go dark for a little bit. However, once the Apple logo appears again, let go of the home and power buttons.
Next, leave the USB cable connected to your computer until your iPhone boots up and displays the lock screen.
Again, if all this doesn't work and you can't get out of recovery mode, it might be time to take it to an Apple Store Genius employee to get it looked at, but most cases where you need to get an iPhone in and out of recovery mode can be done fairly easily without going to professionals.

This article may contain affiliate links. Click here for more details.