How to Quickly Fix iMessage Problems
Apple's iMessage service is extremely useful but there are times when its usefulness is overshadowed by its unreliability. Fortunately, there are some quick ways to address these iMessage problems on iPhone and iPad should Apple's messaging service start behaving badly.
Like many iPhone, iPad and Mac users, I'm reliant upon Apple's stock messaging service to communicate with friends, family and co-workers that also use Apple products. I use it hundreds of times, per day, every day of the week. It's an important part of my daily iPhone and iPad use and that's why I get very frustrated when the service does not work as intended.
I've run into an assortment of iMessage issues in the past. Maybe the biggest problem I had was after the release of iOS 7 when I simply could not send iMessages. While I did discover a temporary fix, it wasn't until Apple released iOS 7.0.3 that my iOS 7 iMessage problems on my iPhone were resolved.
Since then, iMessage problems on my devices have rare. Over the weekend, however, I ran into some major problems with Apple's messaging service, problems that hampered my communication while on-the-go.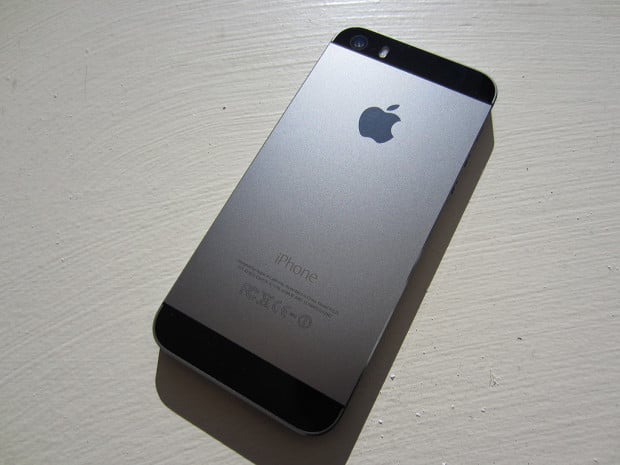 Last week I headed out of town for a birthday celebration. My iPhone 5 never leaves me side so it went with me on the journey. Whenever I fly, I put the iPhone into Airplane Mode which prevents it from picking up a cellular signal which prevents me from using iMessage at altitude. There are ways to use iMessage while flying but I prefer to just shut it down.
After I arrived, I flipped my iPhone 5 back on and received a number of iMessages from friends, family and co-workers that had messaged me while in flight. I promptly responded to them all and carried on with my day. This has been my typical experience with the iPhone and iMessage but there have certainly been some bumps in the road, bumps that some of you may have experienced as well.
I flew home yesterday. Per usual, I put my iPhone in Airplane Mode, sat back, and enjoyed a fantastically turbulent plane ride back to Southern California. Because I was flying during the day, I knew that my phone would likely deliver tons of messages as soon as I flipped it out of Airplane Mode.
So, when we landed, I was surprised when I only got one iMessage. I didn't think anything of it until I tried to reply to the iMessage and my iPhone repeatedly told me that it could not deliver the message. Instead of zipping through the process, it simply hung on the Sending… portion of the delivery.
I didn't want to be rude so I quickly sent out the message as a text message. So instead of a blue iMessage bubble, the bubble was green. This wasn't a big deal for me because I'm on an unlimited texting plan. For others it's a headache because text messages cost money. So, at this point I set out to fix the problem and within minutes, I had iMessage operating like it had before I put the iPhone into Airplane Mode to travel. Here's what I did.
First, I toggled iMessage on and off inside the settings. To do this, go to Settings then scroll down to Messages. Once there, toggle iMessage on and off. In the past, this has dislodged iMessage problems. This step alone has dislodged issues for me in the past but for whatever reason, it didn't solve the problem this time.
After turning iMessage back on, I shut down my phone completely. I recommend doing this periodically, especially if your iPhone is encountering issues. After flipping my iPhone back on, iMessages started coming out of the woodwork. In total, I got 15 iMessages from friends and co-workers that I was unable to see until I restarted my iPhone. Minutes later, after reading through them, I sent out iMessages responding to the messages that I had missed.
I've also heard that hitting reset on your iPhone network settings can also help alleviate iMessage issues. If the previous two tricks don't fix the issue, try resetting your iPhone settings. To do this, go to Settings, then to General, then scroll down all the way to the bottom and click on Reset. Once there, click on Reset Network Settings.
These are my three quick, go to fixes for iOS 7 iMessage problems on the iPhone. They should also work for iPad Air and iPad mini owners that are struggling with iMessage problems in iOS 7.
My hope is that Apple works to improve the reliability of  iMessage with iOS 8 thought thus far, rumors have been inconclusive. iOS 8 is expected to make its debut on June 2nd at the company's WWDC 2014 conference in San Francisco and it's expected to include a number of enhancements for iPhone and iPad owners.

As an Amazon Associate I earn from qualifying purchases.