How to Redeem iTunes Gift Cards with Your iPhone Camera
iTunes gift cards are likely to be all the rage on Christmas, and if you received one as a gift, here's how to redeem iTunes Gift Cards quickly and easily using your iPhone's camera.
iTunes gift cards, while basic and simple, are one of the best gifts that iPhone and iPad owners can receive, simply because it allows you to finally buy that app that you've been wanting for a while, or simply buy some more Gems in Clash of Clans using in-app purchases.
Read: The Best Last-Minute Christmas Gifts
We're still sort of in this way of thinking where you'll spend $650 on an iPhone, but scoff at the fact that you have to pay $5 for a really awesome app, so there are a lot of iPhone owners who simply avoid paid apps. However, with an iTunes gift card, they can buy these apps without paying for it with their own money. So in a way, iTunes gift cards keep the app economy going and support the app developers in the long run.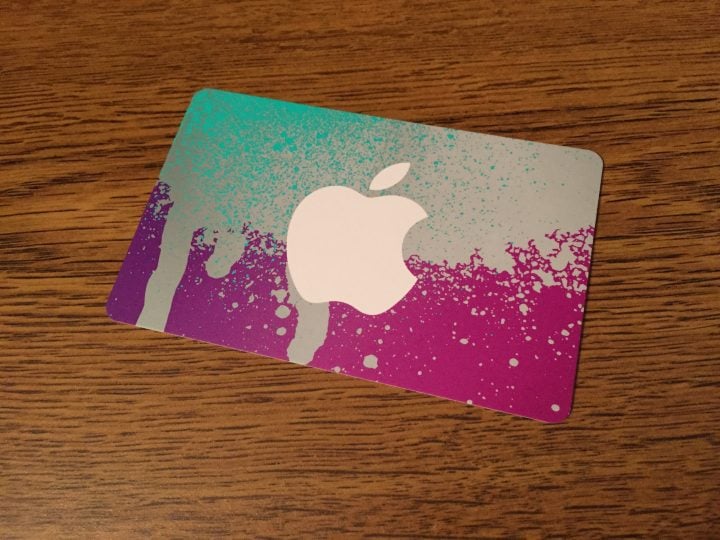 Redeeming an iTunes gift card is really easy to do, and you can even redeem one using your iPhone's camera, which may sound far-fetched, but it's nothing more than scanning the number on the back of the gift card.
Here's how to redeem iTunes gift cards with your iPhone camera.
Redeeming iTunes Gift Cards
To redeem an iTunes gift card, start by opening up the App Store app on your iPhone, scroll all the way down to the bottom, and tap on Redeem. Alternatively, if you have an iPhone 6s, you can press down on the App Store icon on the home screen to bring up Quick Actions, and then tap Redeem.
You'll likely need to enter in your Apple ID password to continue.
On the next screen, you'll have two options to choose from: Use Camera or You can also enter your code manually.
There's really no reason not to use your iPhone's camera for this, so go ahead and select Use Camera.
The camera viewfinder will appear on the screen. From here, simply just hover your iPhone over your iTunes gift card and your iPhone will automatically scan the code on the back of the gift card (make sure you scan the back of the card and that the silver strip is taken off).
You'll then get a message saying that your iTunes gift card has been successfully redeemed, and it will show you your new iTunes credit balance below that.
Redeeming iTunes Gift Cards on Your Computer
If you don't have an iPhone, iPad, or iPod to scan a gift card using the camera, you can use your Mac. iTunes gift cards can be redeemed on a mac and used in the Mac App Store to buy Mac apps.
You can use the FaceTime camera on your Mac to redeem an iTunes gift card, similar to how it can be done on your iPhone. Simply open the App Store on your Mac and click Redeem under Quick Links in the right-hand sidebar.
From there, click on Use Camera or enter in the code manually in the text box at the bottom.
On a Windows computer, you can still redeem iTunes gift cards in iTunes. Simply follow the same steps above, but the only difference is that you won't have the option of using the camera to redeem your gift card. Instead, you'll have to enter in the code manually.

This article may contain affiliate links. Click here for more details.