How to Remove a Desktop App in Windows 8.1 with a Keyboard and Mouse
Microsoft's Windows 8.1 operating system introduced a lot of new features that are designed to make life with apps easier.
The Windows Store for example, allows users to quickly purchase and download free applications that integrate into the Windows experience without ever having to venture into a web browser or download things from sites that may not be safe.
Unfortunately, the Windows Store isn't nearly as robust as it should be and today, users who need to get work done or prefer the Desktop environment will still find it necessary to install desktop applications. After all, Desktop apps are the only way that users are going to get native versions of apps like the Chrome web browser or Apple's iTunes media software.
Installing these apps are relatively easily still. It's getting rid of them that might confuse some first time Windows 8.1 users. Here's how to remove Desktop apps in Windows 8.1.
Before we begin it's important to note that this process is going to be slightly different depending on if you're using Windows 8.1, which is a free update made available to users through the Windows Store, or Windows 8, the version of Windows 8 that Microsoft released in 2012.
We'll be walking you through how to remove apps in Windows 8.1, not Windows 8. Since Windows 8.1 is available to all Windows 8 users free of charge, do yourself a favor and download the Windows 8.1 update from the Windows Store. To do so, open the Windows Store by tapping or click on the Store icon on the Start Screen and looking for the banner that tells you to install the update. Typically, the process takes around an hour. Please note that you'll need to have your computer connected to an internet connection and installing updates automatically. Windows 8.1 includes tons of features that'll make having a Windows desktop, laptop or tablet more interesting.
Go to the Start Screen by pressing the Windows button on your device's keyboard. You can also place your mouse in the top right corner of your screen to open the Charms Bar and then click on the Start button there.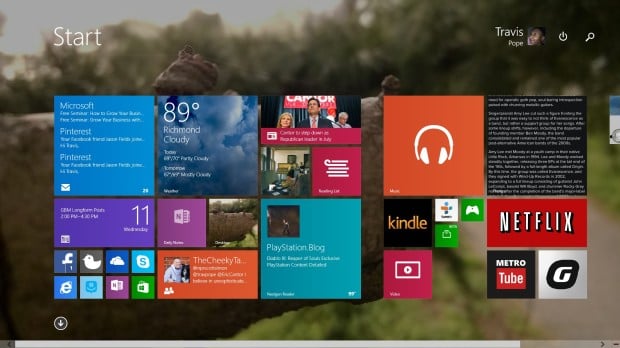 Now tap or click on the arrow with a circular surrounding it on the bottom left portion of your screen. It's facing downward and clicking on it will reveal a huge list of all the apps you have installed on your device.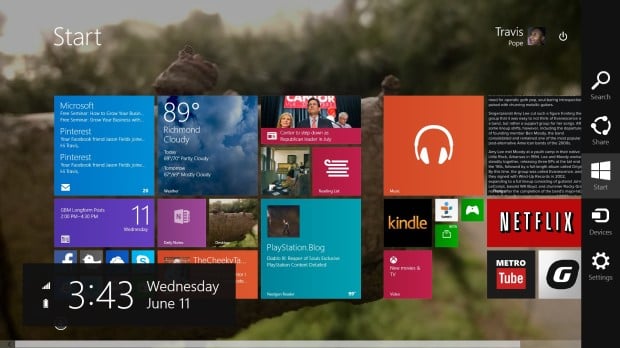 Now in the app list, find the app that you'd like to uninstall and right-click on it using your mouse. In this case we're only uninstalling a Desktop app but installing Windows Store apps works exactly the same way.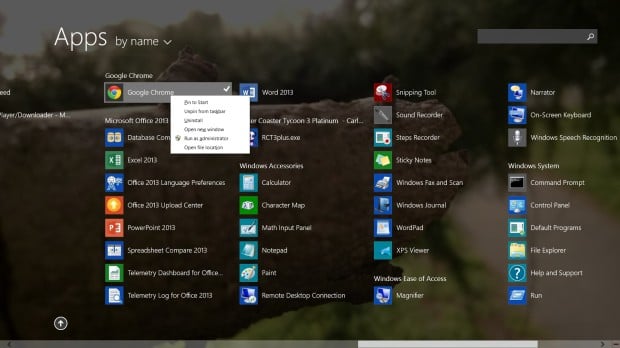 With the pop-up menu revealing more options for that particular app still showing, click on the Uninstall app option. You'll be thrown out of the Start Screen and into the Desktop if you've done this correctly. Don't be alarmed.
Now, with the Add or Remove Apps window open, find that same Desktop app you'd like to remove or uninstall in Windows 8.1. Click on it and then click on Uninstall in the top toolbar in the window.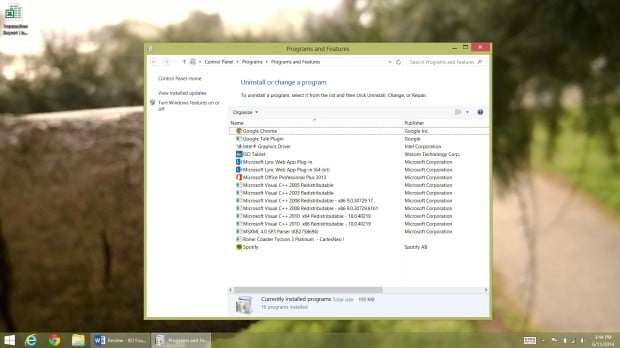 Now it's just a waiting game. The uninstall system for that particular app will now open and ask you a series of questions about uninstalling the app. Most apps will allow you to change your mind at some point in this process but once they've started uninstalling there's no way to stop them.
Uninstalling Desktop apps could save your devices space or have unintended consequences if you don't know what that particular app did on your machine. Even in Windows 8.1, Desktop applications are how most hardware makers like Dell and HP deliver exclusive experiences for their devices. Sometimes these apps are trivial like bass boosters for audio. Other times, they might be essential to the way your device works. As such, it really is a good idea to not go around uninstalling Desktop applications if you don't know what their functions are.
Read: Windows 8.1: The How Tos You Need to Read
To be clear, uninstalling a Desktop app on a Windows 8.1 tablet or a device with a touchscreen is almost exactly identical to what's portrayed here except that users don't right-click on the app. Instead they tap and hold on it. With tablets there are app bars that float out and contain the menus for installing apps instead. Windows 8.1 has been updated to allow it to use the best onscreen elements for the task at hand. Whether the right-click menu or app bar appears for you totally depends on your individual device and the input method you're using. For example, devices like Microsoft own Surface tablets will show the apps bars when a user tries to uninstall an app using touch.

This article may contain affiliate links. Click here for more details.