How to Remove Objects from Photos on the HTC One
Although it hasn't garnered as much attention from consumers as the PixelSense camera on the device's rear, the HTC One comes with an incredible array of tools that can turn any user into a photographer. One of the most notable features of the HTC One's camera application is the ability to erase objects from pictures. Here's how to remove objects from photos on the HTC One using the object removal tool.
Turn on your HTC One, and open the camera application on your device. Depending on how you've configured your particular device, simply tap the camera icon on the bottom right hand corner of your lock screen.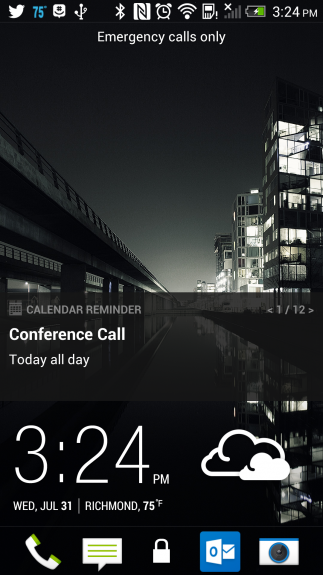 Instead of taking a standard photo, you'll need to capture the scene with what is HTC calls a Zoe. To turn on Zoes, tap the camera-like icon on the middle, left-hand side of your camera application if your HTC One is horizontal. If your HTC One is turned vertically, tap the camera-like icon on the middle top edge of your camera application. When you've switched to Zoe Mode, you'll see a notification on the bottom of your screen.
Press the shutter button on the right hand side of your device. It's on the right-hand side of your screen if you're holding the device in landscape mode or at the bottom if it's been held in portrait mode.
It should be noted that Zoes take a bit longer for the device to capture.
Once you've captured the scene, open your recently taken photos by tapping the icon that looks like a stack of photos on the bottom-right or right-top corner of the camera application.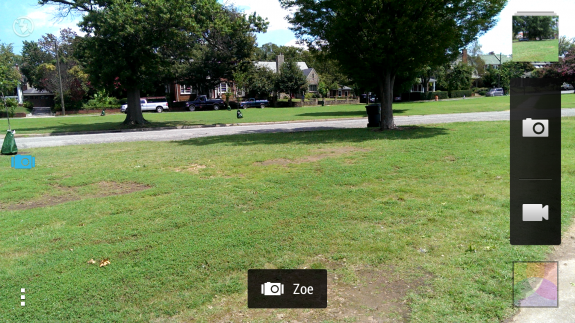 When you open your gallery, the recently taken Zoe will immediately be the first thing that you see. Tap the screen to bring up your edit controls. Then tap Edit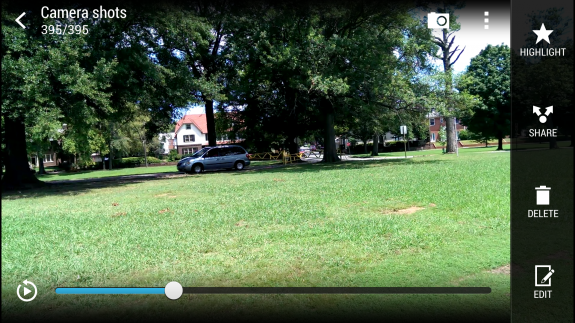 Inside the edit menu tap Retouch.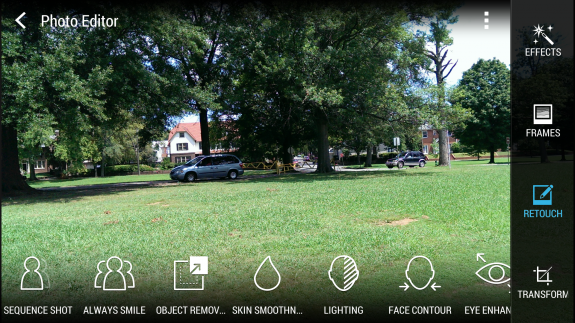 Tap Object Removal.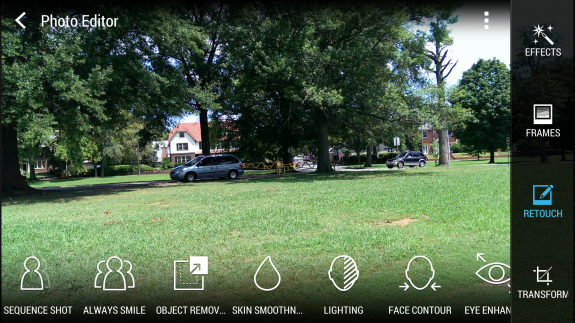 The HTC One will look for objects, people or otherwise, that entered or moved during the Zoe you captured. Things that it can remove will be highlighted with a white rectangle. Tap the square on the bottom left of the device to remove that object.
Then tap Done.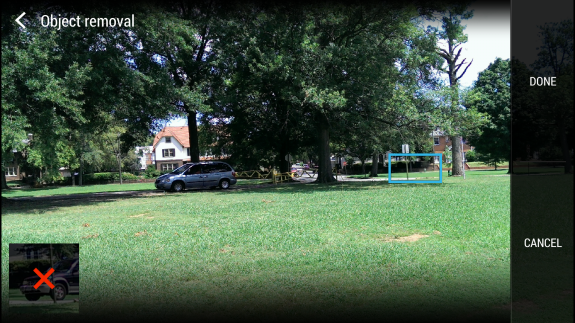 Tap Save to store the photo with the object removed.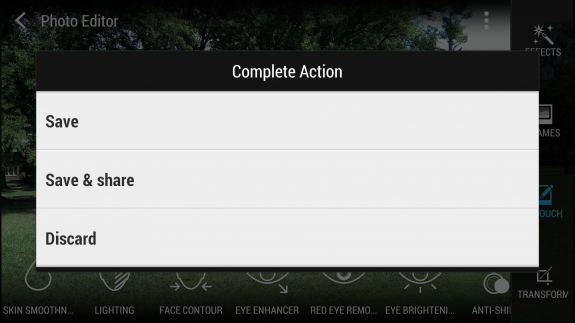 As long as you are recording your memories with the HTC One using Zoes, you'll be able to remove any movie object from your photos with ease using this process. Remember: object removal doesn't work on standard photos.

As an Amazon Associate I earn from qualifying purchases.