How to Remove Red Eye from iPhone photos
Red eye is a common problem with iPhone photos, but it's easy to fix right on the iPhone.
If a group of people are being photographed in low light, it's almost a given that someone will look like a zombie thanks to red eyes.
The reason red eye occurs is the way our eye reflects the flash from an iPhone camera. In other words, when the light from the flash reaches the eye, the eye doesn't have enough time to constrict and the red eye phenomena occurs.
Fortunately, if the photos from last weekend are filled with your best zombies instead of friends it is easy to edit out. Use the following steps to eliminate red eye in the iPhone Photos app before sharing to Facebook or printing.
Removing red eyes from photos on the iPhone only takes seconds. It also helps remove the bright eyes on photos of cats or dogs.
How to Get Rid of Red Eye on the iPhone
Tap Photos.
Select Camera Roll.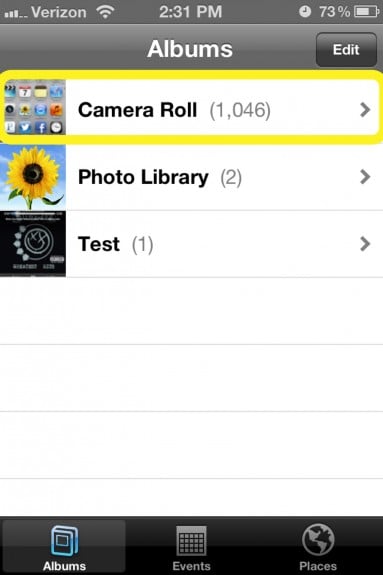 Choose the photo to fix.
Tap Edit in the top right.
In the edit menu Choose Red Eye from the bottom of the screen.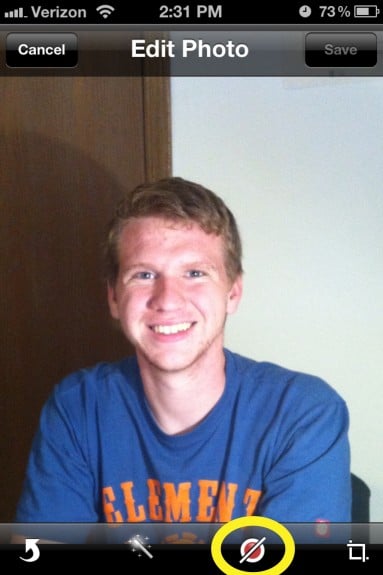 Next, Tap on each eye and when finished hit Apply. If the tool leave a mark where it shouldn't tap on the arrow in the bottom left to undo.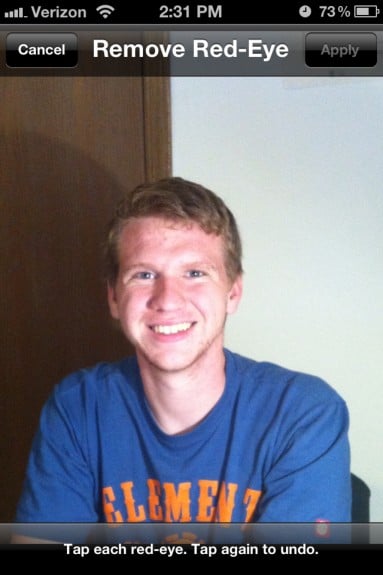 The built-in red eye removal tool works well. It is also possible that other photo editing apps can remove the red eye from the iPhone's photos. Some good apps to use for this task are iPhoto, Camera+ and Camera Awesome.
While removing red eyes from photos on the iPhone, it's also a good time to crop out parts of the photo that distract from the subject using the crop tool in the lower right. Users can automatically fix issues with contrast, brightness and color by tapping the magic wand icon on the bottom row. This will make adjustments that can fix many photo errors. If the changes don't look right, tap the undo arrow.
Tips to Avoid Red Eye in iPhone Photos
To shoot photos without red eye follow these steps:
Shoot the photo in a room that has an average amount of light.
If flash is not needed shoot the photo without it enabled.
Make sure the iPhone is stable while taking the photo to eliminate any other issues.
A little planning can help avoid seeing red eyes staring back in group photos.

As an Amazon Associate I earn from qualifying purchases.