How to Reset a Frozen Google Pixel
In this guide we'll explain how to reset a frozen Google Pixel or Pixel XL. Since being released in October Google's new smartphones have been very popular, but not perfect. The premium metal and glass design is excellent but it does have some drawbacks.
Google's first phone has a stunning camera, excellent battery life, the latest Android 7.1 Nougat and much more. However, there is no removable battery. Meaning users can't pull it out when the phone is frozen, unresponsive, or acting funny.
Read: 10 Common Google Pixel Problems & How to Fix Them
We've yet to have a single problem with the Google Pixel or XL that warranted a reboot, but the situation may arise. Everyone uses their phone different, and if your Pixel is slow, draining battery or frozen, you'll want to know how to do a hard reset. Read on for the quick tip and details.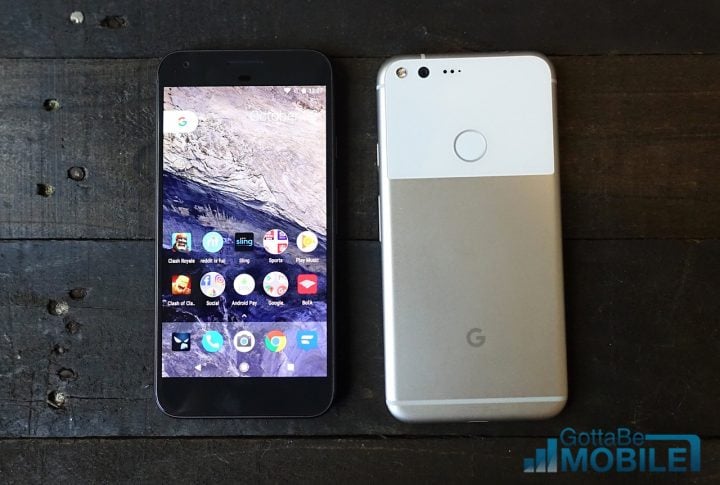 Google's new phones have a powerful Snapdragon 821 processor, 4GB of RAM, and a smooth version of Android. They're among the fastest and best Android smartphones on the planet.
However, the occasional problem could surface for owners and something like a quick reboot or "hard reset" may come in handy. We've had similar methods for Samsung devices, the iPhone, and even Nexus devices. That said, now that Google's very own phone is on shelves, owners will need to know all the details.
Verizon Wireless explains this step as simulating a battery pull to fix an unresponsive device. Basically all we're doing here is forcing the phone to reboot, even when it's frozen and won't work, to fix any problems. This shouldn't erase any information or cause any harm. It's simply a forced hard reboot.
Instructions
So, for those having problems with a frozen or unresponsive Google Pixel, here's how to reset it back to working order.
The process is similar to many other devices, but actually only requires pushing one button rather than two. According to both Verizon and Google, here's how to do it.
"Press and hold the Power button (located on the right edge) for approximately 10 seconds or until the device power cycles."
All owners need to do is push and hold the power button down for about 10 seconds, and the Google Pixel will begin to reboot. Even if it's completely frozen and not working at all. The phone will power cycle, vibrate, reboot, and be working as good as new once it completes the process.
Read: How to Enable the Google Pixel Notification LED
This quick step actually fixes almost any minor or even major problems some users may experience on the Pixel, or any phone for that matter. Most issues can be solved by rebooting the device. The difference here is it's being forced for an unresponsive phone.
If you're experiencing any other problems with the Google Pixel check out our link at the top of the page regarding 10 problems and fixes. Otherwise, head to the Verizon support pages for more information. While you're here, take a look at some excellent Google Pixel cases in our roundup below.
20 Best Google Pixel Cases to Protect Your Phone
Google Clear Case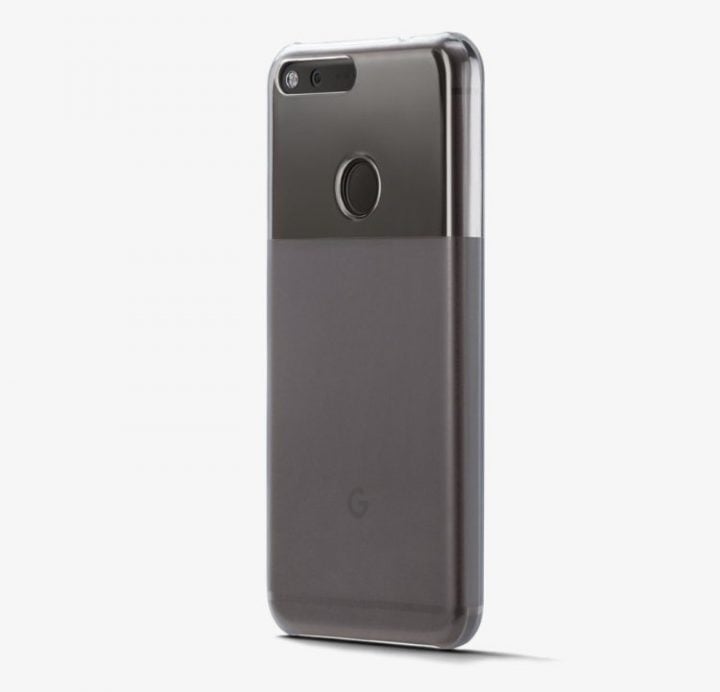 Getting a case from the phone maker themselves is often the best route to take. Google's clear cases show off the unique design, glass back, or that Really Blue Pixel model.
It looks like a standard cheap TPU case, but Google uses a hard durable polycarbonate plastic. There are precision cutouts for all of the ports, buttons, and sensors. This is a sleek and minimal way to protect the Pixel or XL. It's available now in the Google Store, but it's expensive.