How to Reset Lost iPhone Passcodes
With the upgrade to iOS 9, the iPhone's default passcode is now six numbers, and even harder to remember. If you're unlucky enough to miss it too many times in a row, your iPhone will disable itself and you'll be locked out. Fortunately, not all is lost – we'll show you how to reset lost iPhone passcodes with our handy guide.
In every new iteration of either iOS or the iPhone itself, Apple has taken steps to increase the device's security. Sometimes, that works out well for the end user; Activation Lock prevents, for the most part, stolen iPhones from being activated on other carriers. There is some evidence that the number of stolen phones has actually decreased since the feature was introduced a couple of years ago.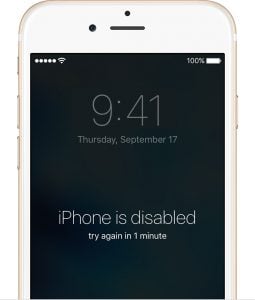 You might be asking yourself – why do we need to worry about passcodes? I can just log in with my fingerprint thanks to Touch ID. Ah, but this is what makes a passcode so easy to forget. Once you set up an iPhone to work with Touch ID, weeks might go buy before you have to enter in the numerical passcode (or much longer alphanumerical password, if you enabled that feature), since you'll only need to use it if you reboot your iPhone or more than 48 hours have passed since the last time you unlocked the device.
And it's when you do have to put in that passcode, and realize you can't quite remember it, that you realize how much trouble you might be in – after a few missed attempts, the iPhone will lock for a minute, then five, then a few hours…pretty soon you'll be locked out for much longer than you'll want to wait. If you have access to a "trusted" computer (that is, a computer you regularly sync to, generally speaking) you can get the iPhone to respond to your passcode, if you happen to remember it. After all that, if you still can't, it's time to take more drastic measures.
You are going to have to erase your iPhone.
Hopefully, you've made a backup with your iPhone recently. If you use iCloud, most of the important things like photos and settings are probably backed up already. If you do have a trusted computer handy, like we mentioned above, you might be able to plug in your iPhone and get it to back up automatically.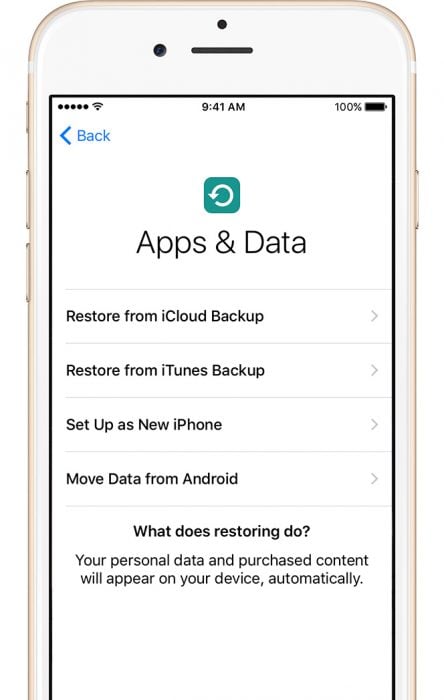 You can reset your iPhone and get around the forgotten passcode by erasing via iCloud.
The easiest way to reset your iPhone is to use iCloud, if you've set that feature up. Simply go to https://icloud.com/find – you might need to sign in with your Apple ID – and click on 'All Devices' at the top of the screen. Find your iPhone in the list, and click on it, the click 'Erase <your iPhone>' to erase both your device and its passcode. Once your phone completes the reset process, you can choose to either restore your iPhone from an iCloud backup, or set it up as a new iPhone (don't worry, if your photos are synced with iCloud, you won't lose them if you set it up as a new iPhone).
If you don't use iCloud – and really, you should – you have a couple of other options. Both of them require having a computer you can connect with on hand.
You can restore your iPhone in iTunes and get rid of the passcode.
The first requires a computer that you've previously synced with. Plug in your iPhone, and once the sync and backup are complete, click on the iPhone icon within iTunes, and look for the option in the left-hand menu that says Summary. You'll see a screen displaying various information about your device, and a button that reads, 'Restore iPhone…' Click on it. It will reset your iPhone and bypass the forgotten passcode you put on the device.
Once you hit the Apps & Data screen on your iPhone, choose the 'Restore from iTunes Backup' option, and simply pick the most recent iTunes backup in order to reinstall all of your iPhone apps and data. I
You can use the built-in iPhone Recovery Mode to fix your forgotten iPhone passcode.
If you've never synced with iTunes or set up Find My iPhone in iCloud, you'll need to use recovery mode to restore your device. This will erase the device and its passcode. You'll still need to use a computer to help out with this process, but unlike the previous method, it can be yours or someone else's – it doesn't have to be a computer that you sync your iPhone to regularly.You'll need to connect the phone to the computer with your USB cable, and open iTunes (you might need to install it if you're using a PC where it isn't already installed, or update it if you've been using an older version – new iPhones won't work with old versions of iTunes). While your iPhone is connected, hold down the power button and home button at the same time and keep them pressed until you see the iPhone recovery screen, which looks like a Lightning cable together with the iTunes logo.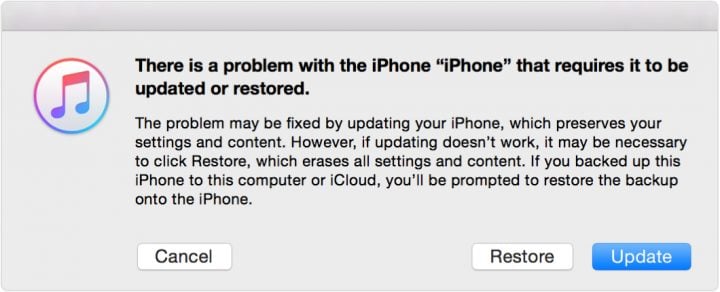 You'll get a pop-up on iTunes, saying, "There is a problem with the iPhone [your iPhone] that requires it to be updated or restored." Click on Restore. iTunes will download another copy of iOS for your iPhone and completely reinstall it. From here, you'll be able to set it up as a completely new device. Occasionally this restore process will fail, but don't despair – simply repeat the steps from the beginning, and it should work.
While the process above will help you reset lost iPhone passcodes, losing your data is a real possibility. To help prevent losing the important things – your family photos, Clash of Clans data, you know, the really important stuff – check out our guide on How to Back Up Your iPhone to iCloud. Apple's latest cloud storage plans only cost 99 cents a month for around fifty gigs – enough to keep the best bits of your digital life safe, and an easy recommendation.

This article may contain affiliate links. Click here for more details.