How to Reset Your iPhone and Start Over
We can all use a clean slate every now and then, and that especially goes for your iPhone and other mobile devices that you use every day. We install new apps and games whenever they're released, and we can sometimes get carried away by how many photos build up over time. If your storage levels weren't warning you about limited space, then perhaps all the clutter was.
Usually it's a matter of deleting apps and games you don't use anymore, but that can take a while depending how much stuff you have on your iPhone. Sometimes, it's just best to wipe everything and start from scratch with one fell swoop. This also works if your iPhone acts up and is constantly freezing or crashing. Usually it might be because of an app you installed, but a reset can be the atomic bomb that you need to just wipe everything and start fresh if you don't want to hassle with careful troubleshooting.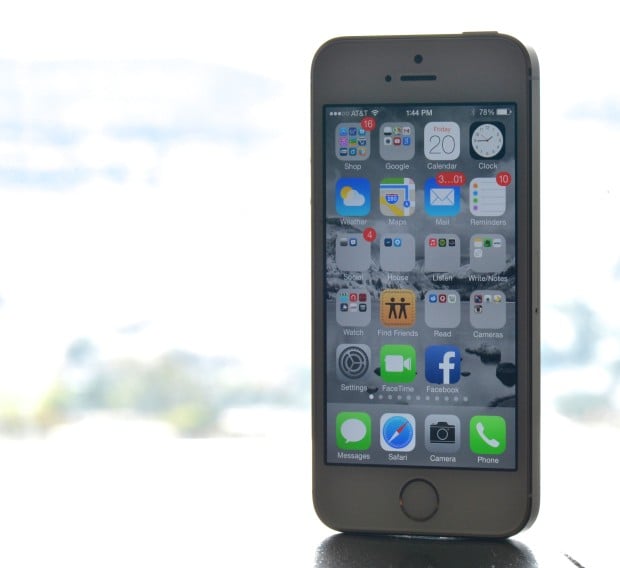 Provided that you have everything backed up, it's really easy to reset your iPhone and get a fresh start. Be warned, though, that this will delete everything from your iPhone, including any photos, music, etc. that you have stored on it. You've been warned.
Reset Your iPhone
To reset all settings and erase all the data on your iPhone, open up the Settings app and navigate to General > Reset. There are six options to choose from, but you'll want to select Erase All Content and Settings.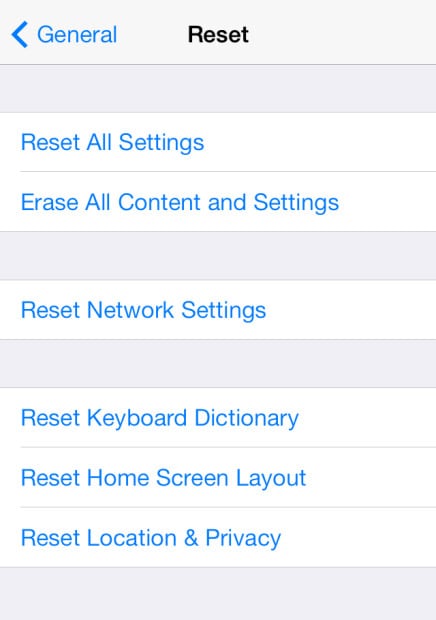 You'll be asked to enter in your passcode, and then you'll get a final prompt confirming the action. Tap Erase iPhone to begin the wiping process.
Let your iPhone do its thing, and if completed correctly, you'll eventually see the iOS Setup Assistant upon startup. It'll essentially be like setting up a new iPhone out of the box, which we can also show you how to do.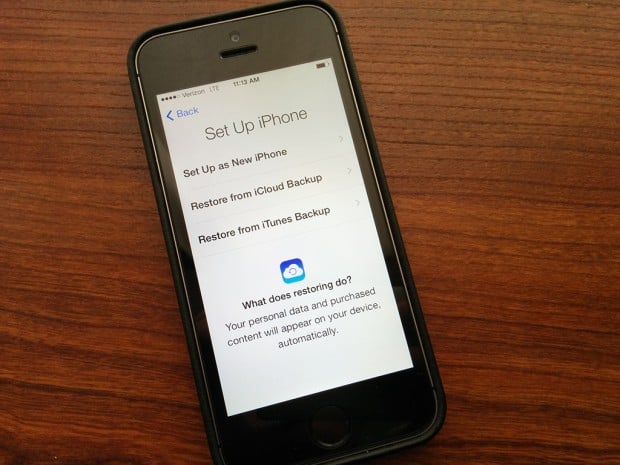 You'll eventually come across a screen where you can choose to restore from a backup or set up the iPhone as a new device. Obviously, since you've reset your iPhone in order to start from scratch, you'll want to select Set Up as New iPhone. Finish any other steps and you'll get to a clean home screen where you can begin your cluttering all over again.