The new LG G3 is an impressive smartphone with tons of the best features available for any smartphone on the market. Not to mention a few firsts like a 2560 x 1440 Quad-HD display and laser auto-focus camera, but specs aren't everything. Some users may want to hack their device, and rooting is the first step.
LG offers more customization in terms of software than most, but many users still love to root their device for additional functionality or control. Just like jailbreaking an iPhone, Android users can root their phones to make as many changes as possible. From flashing entirely new software, to doing quick Xposed mods and more.
Read: LG G3 vs Galaxy S5: What Buyers Need to Know
Rooting Android is a process that allows smartphone and tablet owners to have additional control or "Root Access" of the Android operating system. Which is usually done so owners can get around carrier or manufacturer limitations (like hotspot blocks) removing third party apps and bloatware, installing custom themes or icon packs, or to alter settings to each users own desire.
This weekend a root method was finally achieved for the LG G3, and it works for all carriers in the United States, and reportedly other models as well. Read on for full details and our quick rundown on how to root the LG G3.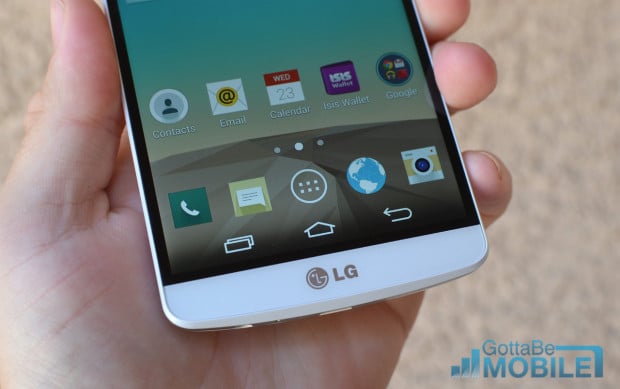 Users may be a bit worried when it comes to doing something like rooting their device. It's a daunting task if you've never done it before, and yes, it does void your warranty. That being said, this is one of the easiest root methods you'll ever do. First-time users won't need any knowledge to root the LG G3.
In less than a minute you'll be able to fully root the LG G3 with the instructions below, without needing to use ADB or plug it into a computer and put in any commands. It's as simple as they come.
Instructions
We call this a "one click root" method, even though you'll be doing more than one click. Rather than doing a lot of fancy codes and entering commands in ADB, this only requires the user to download an app, hit a button, and reboot. It's just that easy.
First things first, you'll need to let your LG G3 install apps from 3rd party sources, rather than from the Google Play Store. Head into settings > general > security > scroll down and check the box for "unknown sources".
Once you've enabled this, the rest of the process to root the LG G3 is extremely simple, and won't take but a few moments. It's called StumpRoot, and here's what you'll need to do.
Download and install the app from this XDA Developers thread (download)
Open or run the Stump Root app you just installed
Enjoy the classic music they've added to this root method
Click the "Grind" button, which actually roots the LG G3
Reboot your phone once instructed
And you're done. Get a root manager of choice from the Play Store
That is all it takes! Just download an app and tap a button and you're all done. You now have low-level access to tweak and mod your shiny new LG G3 as much as you'd like. For those who may be confused, here's a quick how to video as well.
As a reminder, this will void your warranty. The makers of the app, nor GottaBeMobile are responsible for what users choose to do with their smartphone. Multiple reports all claim this works perfectly and is an extremely easy root method, but as usual, proceed with caution. This should cause no problems, and no data should be lost. However, it's always good to backup any important data just to be safe.
Root that new LG G3 and enjoy.

As an Amazon Associate I earn from qualifying purchases.