How to Root the Samsung Galaxy S6
The brand new Samsung Galaxy S6 is a powerful flagship device full of impressive specs and features. Samsung added a stunning camera on the back along with a heart rate sensor, improved the fingerprint scanner and more. Last week a new Galaxy S6 root method arrived, and here we'll explain how to root the Galaxy S6 and get even more out of the phone.
Even though the Galaxy S6 is loaded full of features and options, many users still love to root their device for additional functionality or control. Just like jailbreaking an iPhone, last week the Samsung Galaxy S6 and Galaxy S6 Edge on Verizon and AT&T (and other carriers) finally received root access.
Read: Galaxy S6 vs LG G4: 5 Key Differences
Rooting Android is a process that allows smartphone and tablet owners to have additional control or "Root Access" of the Android operating system. Which is usually done so owners can get around carrier or manufacturer limitations (like hotspot blocks) removing third party apps and bloatware, installing custom themes or icon packs, or to alter settings to each users own desire. Read on for the quick how to instructions, and a video for those needing more help.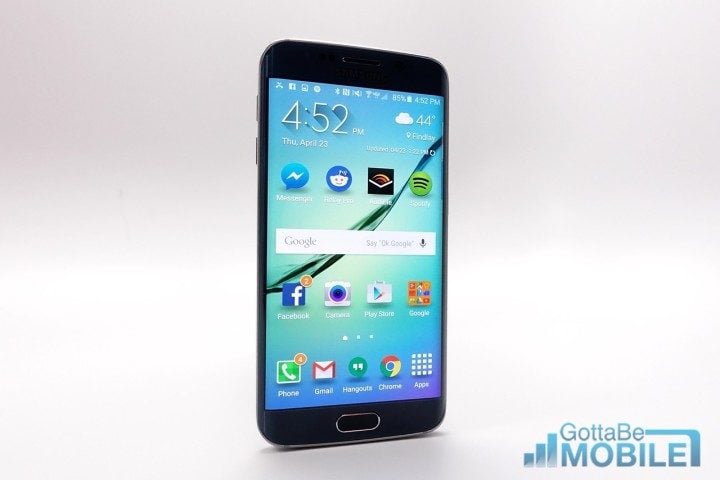 The Galaxy S6 is one of the most popular Android devices today, and a new root method has arrived that won't mess with the KNOX security, and works for all versions on almost all carriers. Not just any root either. It's an extremely simple 1-click method that will have your Galaxy S6 fully rooted in just a few easy steps.
Last week a group called the Keen team released PingPong Root, which is a 1-click root app for a number of Galaxy S6 and Galaxy S6 Edge variants. This will even root the Verizon or AT&T Galaxy S6, two carriers that usually put additional things in place to make root access more difficult to achieve.
A few other methods are available, but this is the easiest one yet and won't trip the KNOX security many use for business use. However, root will make the device more vulnerable, and will disable Samsung Pay when it arrives in the near future. That all said, lets get started.
Instructions
Before you get started it is a good idea to head to this XDA thread and read all the details, and to ask any questions if you have problems or concerns. Once you're ready, owners just need to download an APK (like downloading and installing an app) click a few buttons that allows root, and that's it.
First you'll need to head into settings > Lock screen and security > and enable "Unknown Sources" so you can install an app that isn't from the Google Play Store. Now just download the file below, follow the steps in the video, and that's it. As a warning, this is an advanced process that beginners probably shouldn't do. If you don't know what root is or why you'd want it, you shouldn't proceed. Root may cause issues, make the device constantly reboot and more, so use caution. That said, the root method worked fine for most, and seems to be functioning fully on my AT&T Galaxy S6.
Download: PingPong-Root-v6
Once you've installed the PingPing root you'll need to open the app, install SuperSu (superuser root tool), and now you'll be sent back to the PingPong app you just downloaded and install. Tap "Download Data" then hit "Get Root". Give the app a minute to complete the process, in which it will tell you its done and has successfully rooted the Galaxy S6 or S6 Edge.
When it finishes it will tell you to reboot your device and you're all done. The initial release used something called KingRoot like in the video above, but the latest beta version available now for download is using the popular SuperSU root tool that checks for root, and is needed to do many of the things users use root for. Like installing a third party recovery, changing the boot animation, Titanium Backup, ad blockers, using Xposed modules and much more.
Read: 65 Galaxy S6 Tips & Tricks
You can uninstall the PingPong root app once you've successfully rooted, but keep KingRoot or SuperSU installed for the reasons mentioned above.
Again, it's worth noting that this root method is still in the "beta" stage so users could run into issues, it could take multiple attempts to work, and problems may arise after you've rooted your device. This is for advanced users, and anyone looking to root the Galaxy S6 or S6 Edge should proceed at their own risk.

As an Amazon Associate I earn from qualifying purchases.