How to Run Mac Apps on iPad
Parallels is one of the most popular applications on OS X that allows you to run a virtual copy of Windows on your Mac machine. The company recently just outed a big update to its mobile app called Parallels Access, which now comes with support for Android devices and the iPhone.
Parallels Access lets you run either Mac apps or Windows apps on your iPad (and now your iPhone and Android device). This makes it extremely handy to use if you need to access a proprietary app that's only available on Mac or Windows machines. If you only have your iPad or iPhone with you, that can be a problem. However, you can fire up Parallels Access to fix the issue and get cranking on the work you need to get done.
One big difference, though, between Parallels for Mac and Parallels Access for iPad, is that the Mac version runs a virtual copy of Windows right on your Mac machine, while Parallels Access needs an accompanying computer to rely on to deliver Mac or Windows apps to your tablet. This isn't a huge problem, since you most likely have a computer, but you'll want to make sure it's up and running when you use Parallels Access.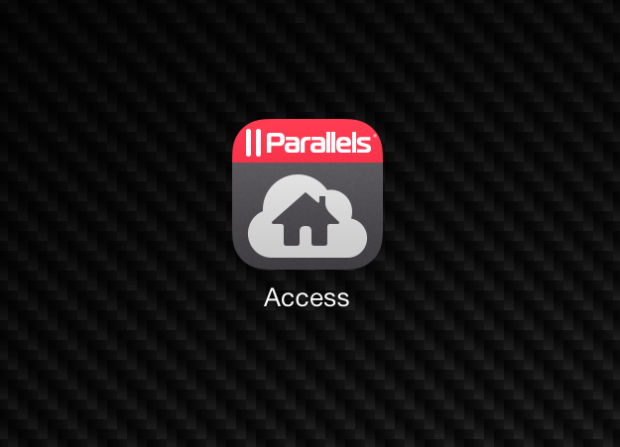 In any case, the ability to essentially run Mac apps on your iPad is quite intriguing, and Parallels Access can make that happen. The best part is, we'll show you how to set it up and get going so that you can run Mac apps on iPad.
Setting Up Parallels Access
The first thing you'll want to do is download the Parallels Access app from the iTunes App Store. It's a free download, so just search for "Parallels Access" and it'll be the only one to pop up. From there, tap on Free and then Install to begin downloading and installing the app to your iPad.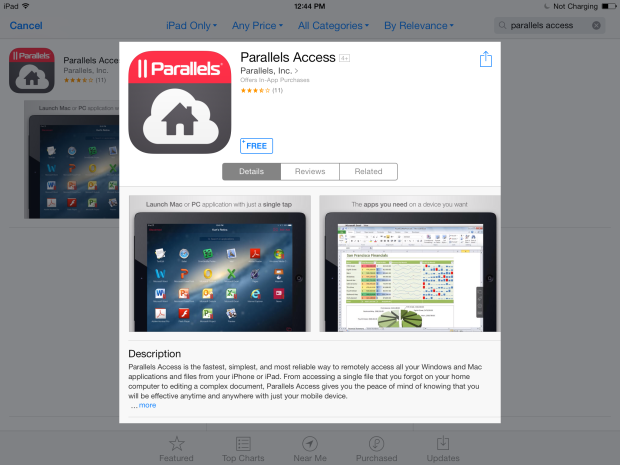 You'll be asked to either register a Parallels account or sign in with an existing one. After that, Parallels will send you an email with a link to download the desktop client, which is needed in order to get Parallels Access to work. Since we're focusing on Mac, you'll want to download the Mac client from the Parallels website.
After the download is finished, open up the .DMG file and install Parallels on your computer. Once installed, you'll be asked to login using the credentials that you use to register your Parallels account. After that, your Mac and your iPad will be automatically paired up with each other within Parallels Access, and you can begin using the app.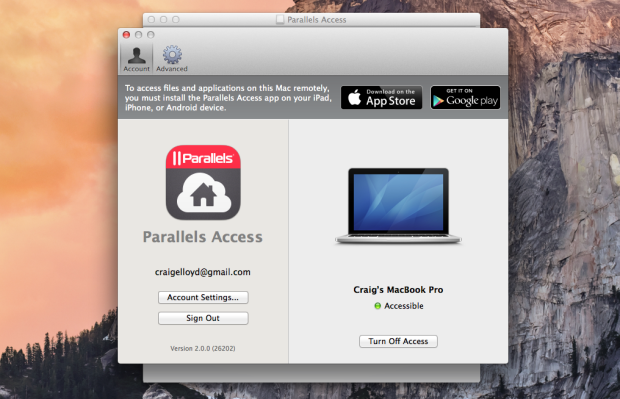 Using Parallels Access
Parallels Access is really just a glorified and amped-up version of TeamViewer. If you've ever used TeamViewer before, then you know it's a great app to use to access your computer from your iPad, but its functionality is rather limited compared to Parallels Access; there are a lot more things you can do with Parallels Access and its touchscreen controls are bit more comprehensive, although we still love TeamViewer for its completely free use.
Parallels Access essentially just mirrors your Mac computer's display onto your iPad, so you can control both devices and the results show up on both screens. However, Parallels Access optimizes the Mac apps for your iPad's display and makes them fit better on the smaller screen, making them look like native iPads almost.
Furthermore, when you first boot up Parallels Access on your iPad, you'll be greeted with a grid of your compatible Mac apps, very similar to how the OS X Launchpad looks. From there, you can tap on an app to launch it and begin do your work. You can go back to the Launchpad at any time to switch to another app, and you can even switch to another app quickly and easily without even going back to the home screen.
For instance, you can launch Photoshop and edit a photo right on your iPad. Of course, there are already Photoshop tools for iPad, but Parallels Access gives you the full desktop version right on your tablet. For the most part, you'll likely have the iPad app equivalent of a lot of your Mac apps, but for those few Mac apps that don't have iPad versions, Parallels Access can be the lifesaver you need when you're in a bind.
Other features of Parallels Access include Desktop Mode (which actually turns your iPad's display into a desktop and allows you to move windows around), and a file browser that allows you to navigate around your various folders that are on your Mac.
Parallels Access 2.0 is available now and you can access up to five computers from an unlimited number of iOS and Android devices for just $19.99 a year, with a short free trial when you start using Parallels Access. Furthermore, if you buy the program before June 30, you can lock in two years for $29.99, which is just $15 per year.

As an Amazon Associate I earn from qualifying purchases.