How to Save a Bookmark in Safari on iOS 8
If you want to save a website for later by bookmarking it, here's how to do it on your iPhone or iPad in Safari running iOS 8.
If you're not fond of third-party web browsers on iOS, you're not alone. Apple blocks third-party apps from using its Nitro Javascript Engine, which means mobile web browsers like Google Chrome will be slower to load webpages than the built-in Safari browser. Plus, they're usually battery hoggers compared to Safari, making Apple's own mobile web browser a great option.
However, one feature that's a bit confusing in Safari in iOS 8 is how to save a bookmark. Apple makes iOS 8 really easy to use, but some features just take a bit of time to figure out, and saving a bookmark in Safari is one of them. It actually took me a couple of minutes to figure it out, just because the method for saving a bookmark wasn't what I was looking for in the browser.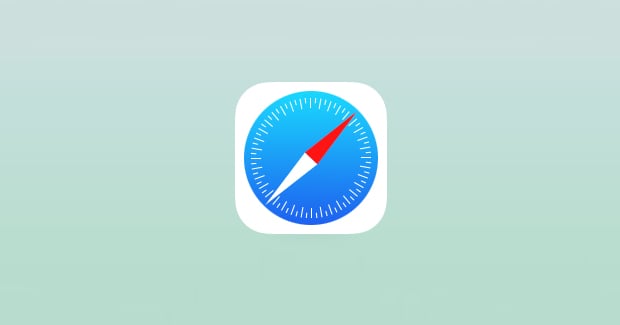 If you're having the same problems, here's an easy and quick guide on how to add a bookmark in Safari on iOS 8.
How to Save a Bookmark in Safari
To save a bookmark in Safari on your iPhone or iPad, follow these simple steps:
Open Safari and navigate to the website that you want to bookmark. In this case, we'll use GottaBeMobile.com as an example — sources tell me that it's pretty cool website.
Once the page loads, head up to the Share button in the upper-left corner. It's the one with an arrow pointing up and sticking out of a square.
A smaller window will pop up, and in the bottom-left corner will be a button that says Add Bookmark with an image of a book. Tap on that button.
You'll then be able to edit the name of the site and change it to how you want it to appear in your Bookmarks folder. Before you tap on Save, though, note the Location of the bookmark.
Tapping on this setting will give you two options: Favorites and Bookmarks. Choosing Favorites will put a shortcut to the website in Safari and will appear whenever you have a new tab open. Choosing Bookmarks requires more taps and windows to jump through, and that isn't ideal.
Now you're ready to hit Save. Once you do that, the website will appear in your Favorites. Again, your Favorites appear when you open a new Safari tab, or you can access them by tapping on the book icon at the bottom and tapping Favorites in the list.
To delete a bookmark from the Favorites list, tap on the book icon at the bottom and then select Favorites. From there, tap on Edit down at the bottom and then tap the red circle next to a bookmark you want to delete. From there you can tap on Delete to remove the bookmark.
Furthermore, you can also save a website shortcut to your home screen in iOS 8 as well, also done through Safari.
Saving a website shortcut involves opening up Safari, navigating to a website, tapping on the Share button, and selecting Add to Home Screen. On the next page you'll give the shortcut a name and confirm the web address. After that, tap on Add in the upper-right corner to add the shortcut to your home screen.
The icon will usually be the favicon of the website that you're saving, but sometimes it'll be something random, like you see with GottaBeMobile.com. It simply depends on the website and how Safari reads it. To delete a website shortcut on the home screen, simply just tap down and hold on the icon until all the app icons begin to jiggle. From there, tap on the small X that appears and then confirm the deletion when the pop-up appears.