How to Save Money on Philips Hue Lights
Philips Hue light bulbs certainly aren't cheap, but here are some tips that you should consider when shopping for Philips Hue bulbs in order to save money in the long run.
A great way to take your lights in your house to an all new level is by getting Philips Hue lights, which are smart connected bulbs that connect to your home's WiFi network and allow you to control them from your smartphone and from anywhere in the world.
However, they can be pretty expensive. The flagship Philips Hue starter kit costs $200, which includes the necessary Hue Bridge (which connects all of your bulbs and makes it possible for them to communicate over WiFi) and three Hue color bulbs.
Read: Philips Hue Review
You'll likely spend more than that, since three bulbs usually isn't enough to have Hue bulbs in all the rooms that you want them in, so you'll likely get a handful more to finish out your setup. In fact, you could spend as much as $600 equipping just a few rooms of your house with Philips Hue bulbs, which isn't something to scoff at.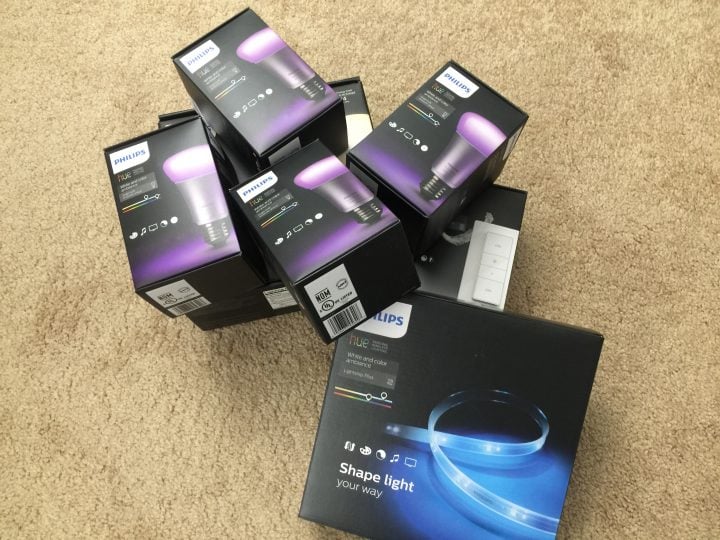 The good news is that there are ways to save money on Philips Hue lights. Here are some tips to keep in mind if you want Philips Hue, but want to spend as little cash as possible.
Buy Used
Perhaps the best way to save money on Philips Hue lights is by buying them used from a third-party service like eBay.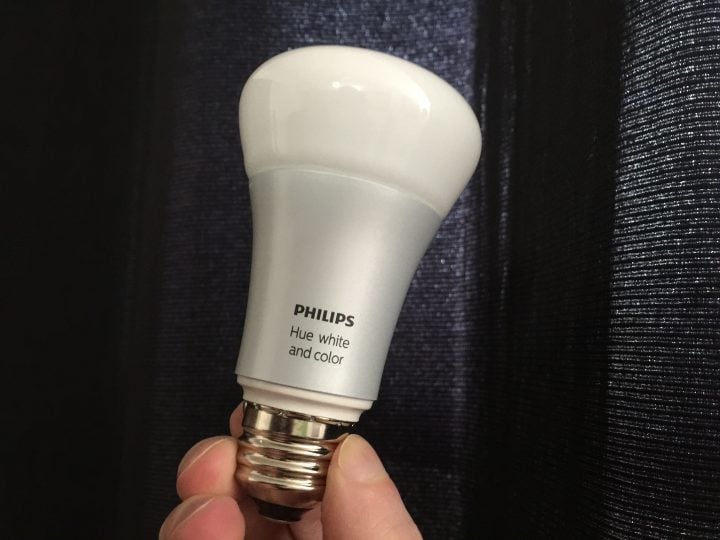 Better yet, if you don't care about the improvements to the second-generation Hue Bridge (which is really only HomeKit and Siri support), then you could get away with getting the first-generation Bridge, which will be cheaper on the used market than the newer Bridge.
However, I was able to find second-generation starter kits for under $150 (normally $200 brand new) on eBay, and most single Hue color bulbs were selling for less than $50 (normally $60 brand new).
Buy Smart
If you'd rather buy brand new bulbs instead of used, then at least buy smart. While you might spend more up front, you'll save money in the long run by taking advantage of a few of these tips.
For starters, if you want to upgrade to the new Hue Bridge and you already have Philips Hue bulbs, go ahead and get the starter kit anyway. Not only will you also get the second-generation bulbs, but those three new bulbs will have a lower per-bulb cost of around $46 each, compared to $60 if you bought them separately, saving you around $42 right off the bat.
Furthermore, Philips Hue is highly known for its color-changing bulbs, and some people think that's all that the company offers, but if you don't need colored lights, you can save a ton of money by getting the Hue White bulbs, which are much cheaper at only $15 per bulb. That's a really good price for a smart connected light bulb.
If you want to save even more money on Hue White bulbs and are interested in getting Philips' Hue Dimmer Switch, get the Dimmer Switch Kit for $35, which comes with a Hue White bulb. A Dimmer Switch by itself cost $25, so you're technically only spending $10 on the Hue White bulb. That's a crazy good price, especially considering that there are a lot of non-smart light bulbs that cost that much.
There's also a Hue White starter kit, which is priced at $80 and comes with the Hue Bridge and two Hue White bulbs. Since the Bridge alone costs $60, you'll also only pay $10 per bulb if you go this route.
Buy the Lightstrip Plus Alternative
Along with the bulbs, Philips sells a smart connected light strip as well, but it's rather expensive at $90 for a six-foot strip — much more expensive than the bulbs.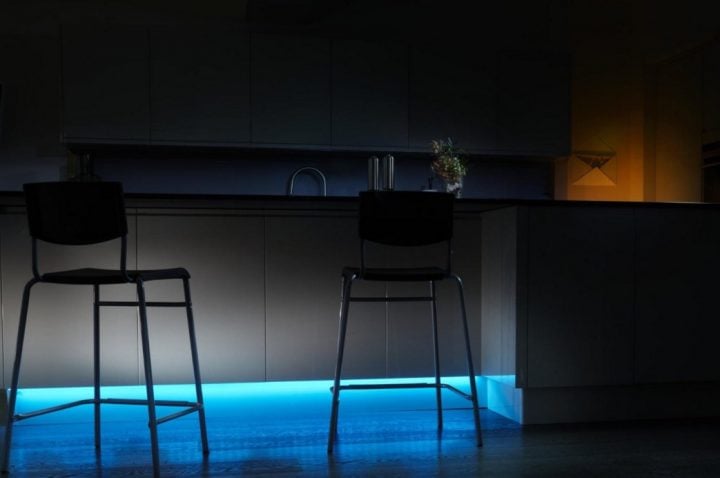 However, if you want to get those same capabilities as the Lightstrip Plus, you can buy a third-party kit for slightly less. A company called Dresden Elektronik sells a smart connected light strip kit for around $75, which is $15 cheaper than Philips' own offering.
Plus, you can save even more cash if already have light strips, as you can simply by the wireless electronic ballast that turns those dumb lights into smart connected lights for around $55.
Best Philips Hue iPhone Apps
Huemote
If you want a simple and easy-to-use app to control and manage your Philips Hue lights, then Huemote is one that I recommend.
It's not the best-looking app by any means, and if anything, it's kind of ugly, but it's really simple to use. I found it to be the best management app for my Philips Hue lights by far.
You can turn on and off individual lights or group them together and control them that way. You can also easily dim lights by sliding horizontally across the light bar that highlights the bulb or group. Plus, tapping on a light or a group will bring up the color selector.

As an Amazon Associate I earn from qualifying purchases.