How to Save on Xbox One & PS4 Games This Fall
With this week's launch of Gears of War Ultimate Edition and Madden 16, we can finally say that we've made it to the fall gaming season. The time for releasing remakes with upgraded graphics and new elements has passed. Over the next few months, we'll see video game developers at their best, releasing Xbox One and PS4 games that have story, more nuanced gameplay and big, recognizable names.
Call of Duty Black Ops 3,  Assassin's Creed Syndicate, Halo 5: Guardians all have release dates coming up. Some games are wondering how they're going to fit all of these stories into the end of the year. Others are likely wondering how they're going to experience all of the new Xbox One and PS4 games on a strict budget.
How much money you should put to a specific game is a personal decision, but here are some tips to save you some of whatever money you do decide to put towards Xbox One & PS4 games this fall.
Trade-In Your Old Games Towards New Titles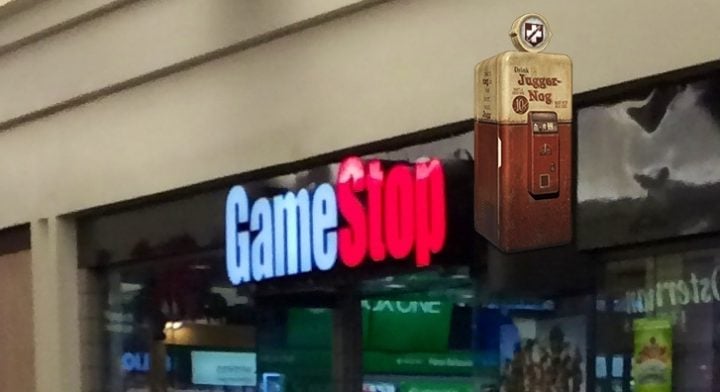 For years, companies like GameStop have invited gamers to sell the titles that they have back to them. The idea is simple, the companies give shoppers a gift card for their old titles and that gift card can be applied to new purchases to keep the costs reasonable.
If you have a large collection of Xbox One or PS4 games purchased within the calendar year, chances are that you can sell three or four of them and make your first game purchase this fall absolutely free. Best Buy, GameStop and Amazon all have trade-in programs for Xbox One and PS4 games. Each has an online tool that breaks down how much users can get for each game in their collection. GameStop and Best Buy allow users to boost the trade-in value of their games with special memberships so be sure to check in on those before you complete your trade-in. Best Buy's offering is called Gamer's Club Unlocked. GameStop has Power Up Pro.
Wait & Buy Used
There are always people who purchase games during the fall months, only to play them quickly and offload them. Theoretically, that's an opportunity for shoppers to save on Xbox One and PS4 games too.
When Best Buy, GameStop and Amazon purchase a used game, it has to go somewhere. Each offers the titles they've received in trade-ins to other shoppers. How much savings you get definitely depends on how recent the game is. For example, GamesStop only discounts the price of used new titles by around $5. As such, you won't save much. Buying used does allow you a more generous evaluation period before you have to return it. GameStop tells GottaBeMobile that any used game can be returned within 6 days.
Buy Digital for Some Sales & Deals
Xbox Live and PlayStation Network are getting serious about providing games with the best deals. Sony has flash sales on digital downloads. The Xbox Live Deals with Gold has started discounting fairly recent titles, bundling digital extras with them to get people excited. For example, Batman Arkham Knight is on sale this week in the Xbox Store. GTA 5 for Xbox One has in-game cash bundled with the game at regular price this week.
The trick to getting a good deal when buying digital is holding out. Digital games prices don't fall nearly as fast as physical game purchases do. That can be hard to do when everyone you know can do nothing but talk about their experiences.
Get Rebates with Xbox Live Rewards
Xbox Live Rewards and Sony Rewards behave as if you've joined in exclusive club. Xbox One and PS4 owners buy things. Sony awards users points for their digital purchases and hardware extras, then lets them convert those points into deals of free games and hardware. Xbox Live Rewards gives users a deposit into their Microsoft Account – like a rebate – for the digital goods that they buy.
If you are planning to purchase any digital Xbox One or PS4 games this fall, be sure to sign up for Xbox Live Rewards and Sony Rewards. If you're buying a titles, you're leaving money on the table. Rack up enough value in the programs and your digital purchases later in the season could be significantly cheaper.
Buy A Bundle
The best advice we can offer any game shopper looking to save this fall involves bundles. Console bundles coming to lift holiday sales offer some pretty amazing savings for the millions of users who haven't adopted an Xbox One or PS4 just yet.
Microsoft has an Xbox One bundle for just about everything this holiday season. Forza Motorsport 6, Gears of War Ultimate Edition, Madden 16, Halo 5: Guardians. If you are looking to pick up those games this year, check in on how much a bundle with the game will cost. Chances are Microsoft has one on its way.
Read: Which Xbox One Bundle Should You Buy?
Sony has a PS4 bundle highlighting the release of Destiny The Taken King too.
Good luck with your fall gaming season. Keep looking for opportunities to save when you can. Deals will get even better as we approach the holiday shopping season.