How to Sell Your Apple Watch
Did you buy an Apple Watch, but aren't really happy with it? If it's past the return period, here's how to sell it to hopefully make all of your money back.
The Apple Watch was officially released on April 24, when buyers started getting their models delivered to their front doors, and just recently has Apple started to sell its new wearable in stores. The Apple Watch is still a very new piece of technology for the company, but many users have already called it quits and are selling their units on eBay.
Specifically, we've seen a few listings where sellers are saying that the Apple Watch just isn't a device for them, and after trying out, it appears the excitement wore down fairly quickly. Unfortunately, for some Apple Watch owners, the 14-day return policy came and went, and now that they can't return their Apple Watch units to the Apple Store, they're left selling them on the used marketplace where they'll hopefully get most of their money back.
If you're someone who bought an Apple Watch but aren't quite convinced by it and want to sell it, here's how you can sell your Apple Watch.
Unpair & Factory Erase
First thing's first. You'll want to unpair your Apple Watch from your iPhone and factory erase the device before you sell it.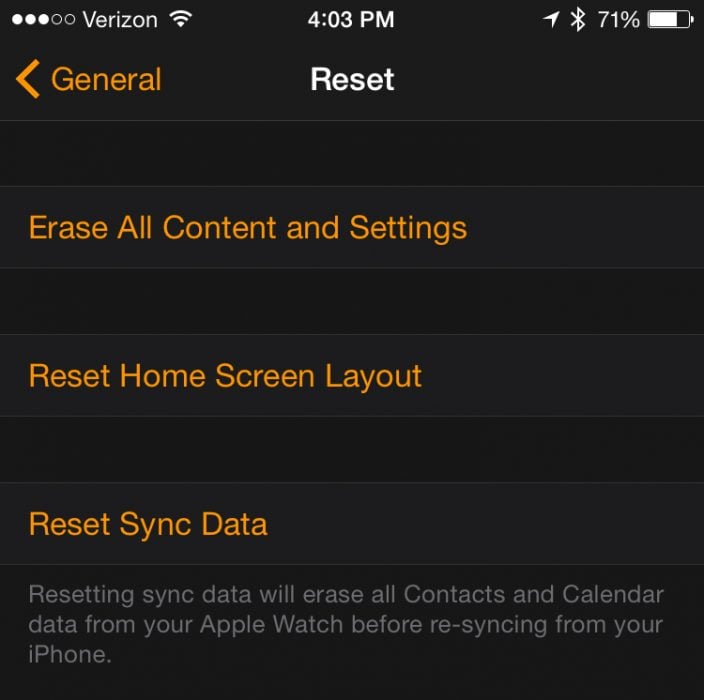 To unpair the smartwatch, open up the Apple Watch app on your iPhone and tap on Apple Watch under the My Watch tab. From there, select Unpair Apple Watch. This will actually factory erase your Apple Watch as well, but it will back up your Apple Watch data before it does this.
To unpair and wipe your Apple Watch right from the device, open the Settings app on your Apple Watch and navigate to General > Reset. Select Erase All Content and Settings and type in your passcode (if prompted) to confirm the process.
Sell Locally
If you can, it's best to try and sell your Apple Watch locally. In fact, that's the best way to sell anything. You can use eBay and all that, but you have to hassle with seller fees and shipping the package to the buyer.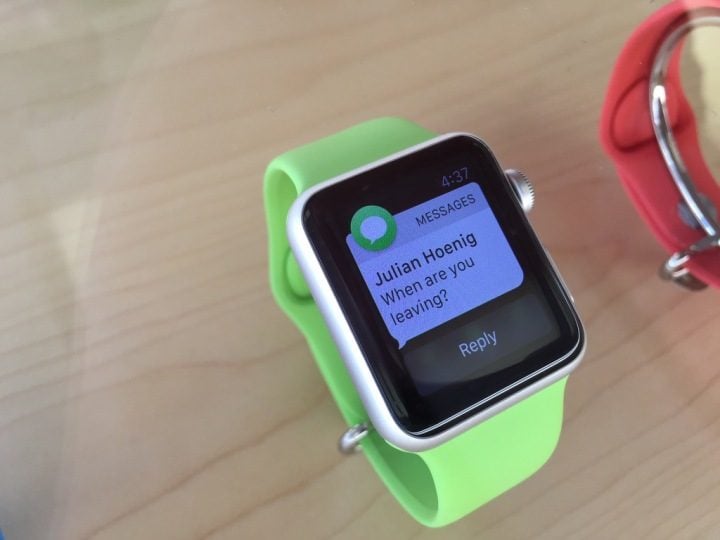 By selling locally, you don't have to deal with any of that. Just find a buyer, meet up, and exchange goods for cash just like the olden days.
Craigslist is by far the most popular option for selling locally, although you have to careful, more so as a buyer than a seller, but it can go both ways. When selling your Apple Watch, you want to make sure to meet in a public location that's well-lit and well-populated. Especially with an expensive device like the Apple Watch, someone interested in buying it could actually turn out to be a mugger.
Use Swappa
If you want to sell your Apple Watch on a popular online marketplace with a good reputation, Swappa is the place.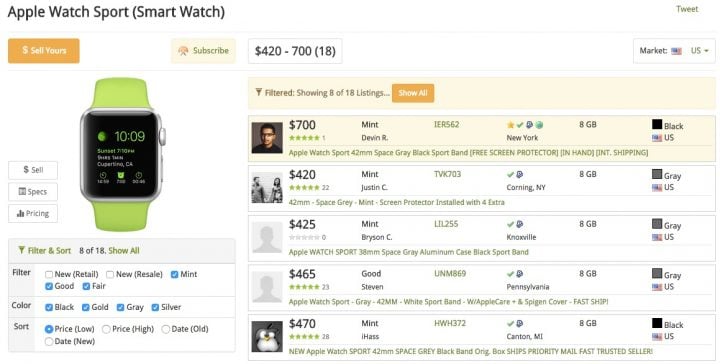 Swappa is rather unique actually. It allows you to simply list a used smartphone, tablet, or smartwatch. It's like Craigslist, but online. Just write a description, fill in the required boxes about the condition of the Apple Watch, take a few pictures of the device, and then hit submit.
The best part about Swappa is that they only take a $10 cut from your listing, rather than a percentage. So whether you sell your Apple Watch for $400 or $700, Swappa will only take $10 as a fee for the sale, which is pretty awesome.
Use eBay as a Last Resort
eBay is great and all, but it's usually not the best option, as the website takes a big chunk of the selling price as a listing fee and you have to deal with shipping the Apple Watch across the country. As for whether or not it arrives to the buyer is dependent upon the good folks at the United States Postal Service.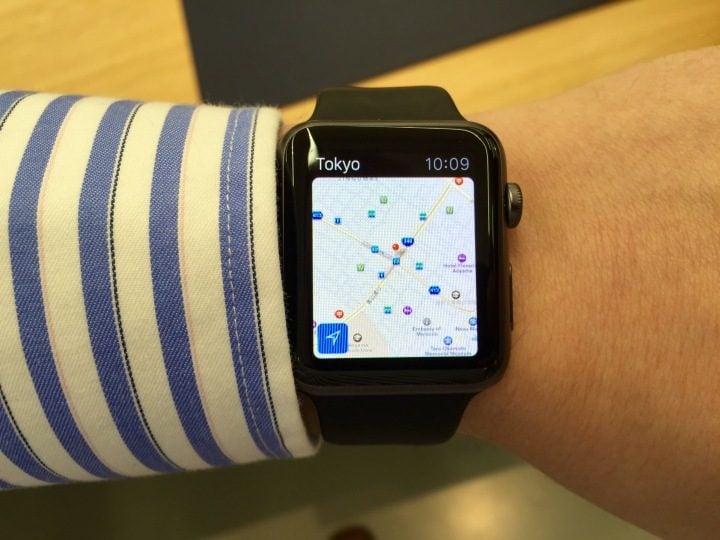 With that said, eBay is a last resort if you can't sell your Apple Watch any other way. The good news is that the user base is so large that your Apple Watch will be sold in no time, and auction-style listings tend to go for more money than listings where you haggle with buyers.
Just be prepared to pay a "Final Value Fee," which takes 10% of the selling price of the item (including shipping). This means that if you sold your Apple Watch for $500 on eBay, you'd only get $450 for it after it's all said and done. This means that you're essentially paying eBay $50 for a single listing, which is why Swappa can be the better option.

As an Amazon Associate I earn from qualifying purchases.