How to Sell Your iPhone 5
The iPhone 6 has been officially announced and the new smartphone is just right around the corner from being released to the public. If you upgraded to the iPhone 5 two years ago on launch day, you'll be eligible to upgrade to the iPhone 6. However, you now need to get rid of your old iPhone 5, so here are some ways that you can sell your old device and get as much cash for it as possible.
There are actually a handful of methods you can use for selling your old iPhone 5, but not every method is created equally, and each option will give you different results. However, you're probably wanting to use the option that will result in the most cash possible in your pocket, and we can help you there.
Here are a few tips to keep in mind when selling your iPhone 5, as well as some of the best websites and services to use when selling not only your iPhone 5, but any old gadget that you might have lying around.
Perform a Factory Reset
Before you even think about selling your iPhone 5, it's extremely important that you do a factory reset on it so that all of your personal data is erased on it and that the person you sell it to won't accidentally stumble on your personal information while booting it up for the first time.
Of course, we already have a thorough how-to guide on how to do this, but essentially, to reset all settings and erase all the data on your iPhone 5, open up the Settings app and navigate to General > Reset. There are six options to choose from, but you'll want to select Erase All Content and Settings.
You'll then be asked to enter your passcode and then you'll get a final prompt confirming the action. Tap Erase iPhone to actually begin the wiping process. Let it run for a few minutes and if it did its thing correctly, you'll see the iOS Setup Assistant. From there, your iPhone 5 is now ready to sell, and you can just shut the device off by holding down the power button and then sliding the on-screen prompt to the right to shut it off.
Avoid Trade-In Programs Like the Plague
There are too many services to count that provide users with an easy way to make some quick cash by trading in their old iPhone, and it's easy to see why there are so many trade-in programs to choose from. It's an industry that's very profitable, as there are so many users who are willing to give up so much cash for being lazy.
If you don't want to hassle with selling your old iPhone yourself, trade-in programs make it easy to get rid of it. However, trading in your old iPhone is a huge mistake, as you're essentially saying no to more money and are taking the lazy way out.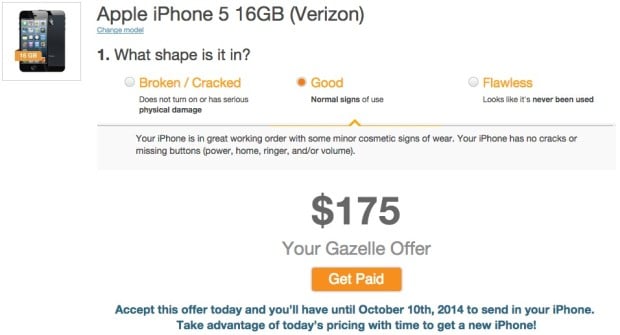 Gazelle is one of the most popular options for trading in an old iPhone, and as an example of why trade-in programs are a rip-off, we'll see how much they'll give you for your iPhone 5.
A 16GB iPhone 5 running on Verizon will get you $175 in cash, which isn't bad at all, and it's a decent price for simply just sending it to them and not having to hassle with selling it. However, you can get a lot more for it if you actively sell it elsewhere.
Looking through listings on eBay revealed that you could easily get at least $200 for your 16GB iPhone 5, which is probably on the low end. If you took the time to take good photos and clean up the device and accessories, you could easily get more for it.
Try to Sell Locally
In all honesty, the best way to sell anything is to sell it locally, that way you don't have to deal with annoying fees for using online selling services. Plus, numerous things can go wrong during the shipping process.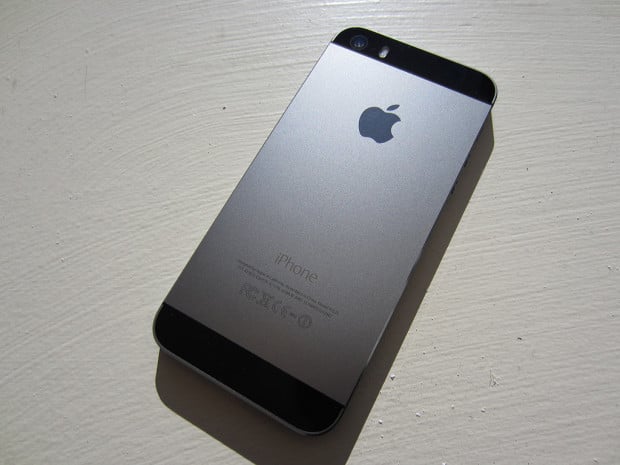 Instead, put up a listing on Craigslist or send a callout on Facebook to see if any of your friends would be interested in buying it. This is where networking can come in handy, and seeing as there are more and more frugal people in this world, there's always someone that's willing to buy an older iPhone if it means spending less than they would spend on a newer smartphone.
Use Swappa
While selling locally is usually the best option, sometimes that's not always viable for some users. However, there are still ways you can avoid online selling fees and still be able to sell your iPhone 5 online. Swappa is a good example of this, and it's a great online service to sell your iPhone 5 on.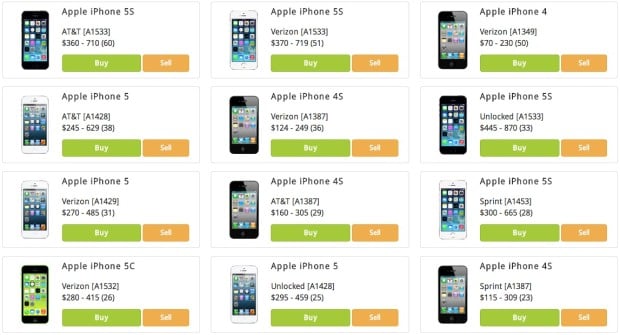 Swappa is a rather unique selling service and it lets anyone sell their used smartphone or tablet at any price they choose. Plus, it's incredibly easy to use. All you have to do is write up a description, fill in the required boxes about the condition of your iPhone 5, take a few pictures, and then submit the listing.
The best part about Swappa is that the service only takes a $10 cut from the sold price of your iPhone 5 rather than a percentage. This means that even if you sell your iPhone 5 for $100 or  even $400, Swappa will only take $10 either way, making it a great option for selling your old gadgets.
Use eBay as a Last Resort
While eBay can be a great place to quickly sell your old stuff, it's not the best option. However, with its millions of users, you're always going to find a buyer who will want your iPhone 5.
Be aware of the fees, though. The biggest fee is a "Final Value Fee" that takes 10% off the selling price of the item (including shipping), so you only get 90% of the money back.
This means that if you sold your iPhone 5 for $200 on eBay, you would only get $180. That means you're essentially paying eBay a crazy $20 for simply just listing your iPhone 5 on its website, which is insane. This is where Swappa is the better option when it comes to fees, so only use eBay as a last resort if you can.