How to Sell Your iPhone 5s
The iPhone 6 has officially been announced and it's set to arrive on September 19. If you've decided that you're going to upgrade from your iPhone 5s, here's how to sell it so that you get the most cash possible out of it.
There are multiple ways to sell your old iPhone 5s, and with all these different options available, it can be hard to find out which one is the best one to use when it comes time to sell your iPhone. This is where we're going to help you.
Unfortunately, not all the options that are available to you for selling your old iPhone are the best deal, and like anyone, you're probably a consumer who wants to get as much money out of selling your iPhone 5s as possible.
We'll give you a few tips to keep in mind, as well as how to prepare your iPhone 5s for selling it in the first place.
Do a Factory Reset
Before you even sell your iPhone 5s, it's important to erase all data from the device. We have a thorough how-to guide on how to do this, but simply put, to reset all settings and erase all the data on your iPhone 5s, open up the Settings app and navigate to General > Reset. There are six options to choose from, but you'll want to select Erase All Content and Settings.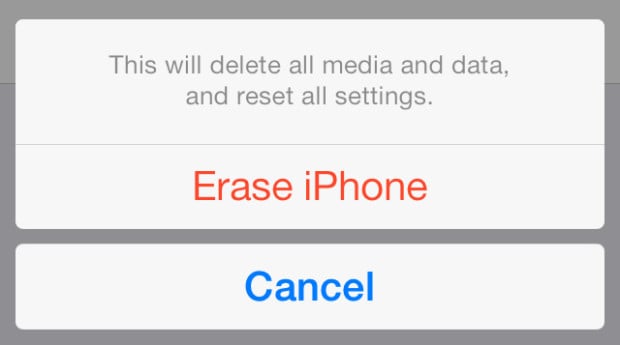 You'll be asked to enter in your passcode, and then you'll get a final prompt confirming the action. Tap Erase iPhone to begin the wiping process. Let it do its thing, and if completed correctly, you'll eventually see the iOS Setup Assistant upon startup. Your iPhone 5s is now ready to sell, and from there, you can just shut the device off by holding down on the power button and then sliding the on-screen prompt to the right to shut it off.
Avoid Trade-In Programs
There are many businesses dedicated to allowing users to trade in their used iPhone for quick cash, and even a lot of retailers and carrier stores are getting in on the action as well. If you don't want to hassle with selling your old iPhone yourself, trade-in programs can save the day and make it easy to get rid of it. However, trading in your old iPhone is a huge mistake, and you're missing out on a lot of cash.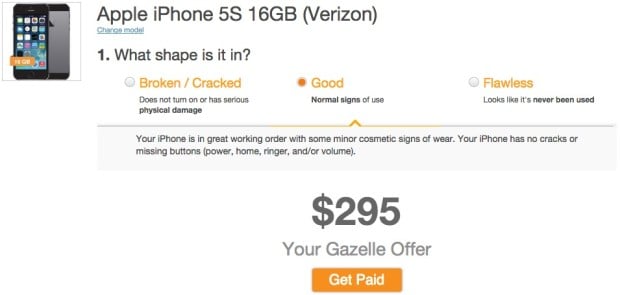 Gazelle is one of the most popular options for trading in an old iPhone, and as an example of why trade-in programs are a rip-off, we compared two different options for getting rid of an iPhone 5s.
An entry-level 16GB iPhone 5s running on Verizon would land you close to $300 from Gazelle (even less than that as time goes on). That's not a bad price, but we easily found many sold listings of iPhone 5s units for at least $400.
Of course, there are the inevitable eBay fees that you'll have to deal with, but even on Craigslist you could sell your iPhone 5s for way more than $300.
Try to Sell Locally
The best way to sell anything is to sell it locally, that way you don't have to deal with annoying selling fees and hassle with shipping the device in the first place. You always risk losing the package if you don't have insurance for it, and buyers can always try to rip you off and say they never received it.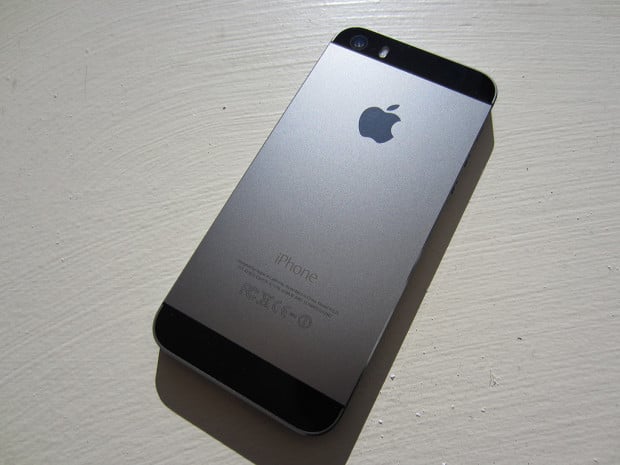 Then again, selling locally can be sort of a crapshoot as well, but it's a lot easier than selling online for many people, and you can get paid in cash straight up without having to pay any kind of selling fees.
Arguably, the most popular local selling option is Craigslist, but you can also send a shout-out on Facebook and see if any of your friends would be interested in buying your iPhone 5s. This is where networking comes in handy, and there's always someone that's willing to buy an older iPhone if it means spending less than they would spend on a newer smartphone.
Use a Service Like Swappa
While selling locally is the best option, sometimes that's not always doable. However, there are still ways you can avoid eBay's selling fees and still be able to sell your iPhone 5s online: Use an online service called Swappa.
Swappa is rather unique, in that it's an online market for solely selling your old smartphones and tablets, and it's really easy to use. Just write up a description, fill in the required boxes about the condition of your iPhone, take a few pictures and hit submit.
The best part is that Swappa only takes a $10 cut from the sold price of your old device, rather than a percentage, so even if you sell your iPhone 5s for $100 or $400, Swappa will only take $10 either way, making it a great option for selling your iPhone 5s.
Use eBay as a Last Resort
eBay can be a great place to quickly get rid of your old stuff since there are millions of users who use eBay daily, so you're bound to get bids on your iPhone if you list it, pretty much making it a guaranteed sale.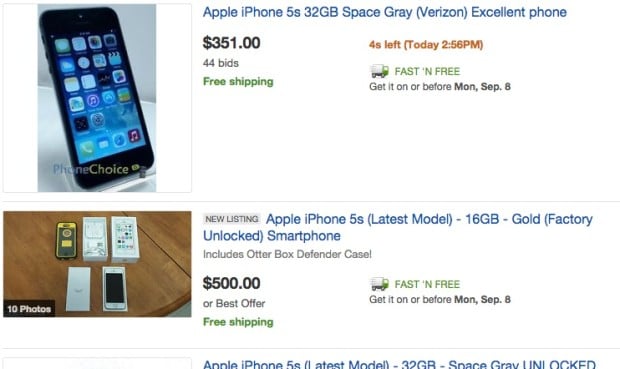 However, you'll get hit with fees left and right. The biggest ding is a "Final Value Fee" that takes 10% of the selling price of the item (including shipping), so you only get 90% of the money you sold it for.
This means that if you sold your iPhone 5s for $400 on eBay, you'd only get $360. This means that you're paying eBay a whopping $40 for a single listing. This is where Swappa is the better option when it comes to fees, so only use eBay as a last resort if you can.