How to Set Any Apple Music Song as Your Alarm on iPhone
We know that getting up in the morning isn't the best thing in the world, but to make it a bit more bearable, here's how to set any Apple Music song as your alarm on iPhone.
Apple Music was released alongside the launch of the iOS 8.4 update last week, introducing Apple's new music streaming service that aims to take on the rest of the pack, including Spotify and Pandora.
Currently, users can take advantage of a three-month free trial of the new service to test-drive it and see if it's something worth paying for, since Apple Music will normally cost $9.99 per month or $14.99 per month for a family plan.
Apple Music lets you listen to almost any song on demand, as well as listen to live radio with real DJs, or even play a pre-curated station of music of a specific genre. You can also watch music videos and listen to your own locally-stored music as well.
Read: Apple Music in iOS 8.4: Impressions
However, one thing that many users might not know about is using Apple Music as their alarm in the morning. In fact, you can use any song as an alarm as long as it's available on Apple Music. Here's how to set it up.
Using Apple Music as Your Alarm
Apple's built-in alarm sounds aren't terrible by any means. In fact, there are some soothing sounds included that are great to wake up to, but if you want to give yourself a bigger boost in the morning when you wake up, nothing's better than hearing your favorite song first thing in the morning.
To set any song in Apple Music as your alarm, just follow these simple steps.
First off, you'll need to open Apple Music and add the song to your library. So search for the song, tap the small ellipses off to the right of the song, and then tap Add to My Music.
Now, exit out of Apple Music and open up the Clock app, and go to the Alarm tab at the bottom.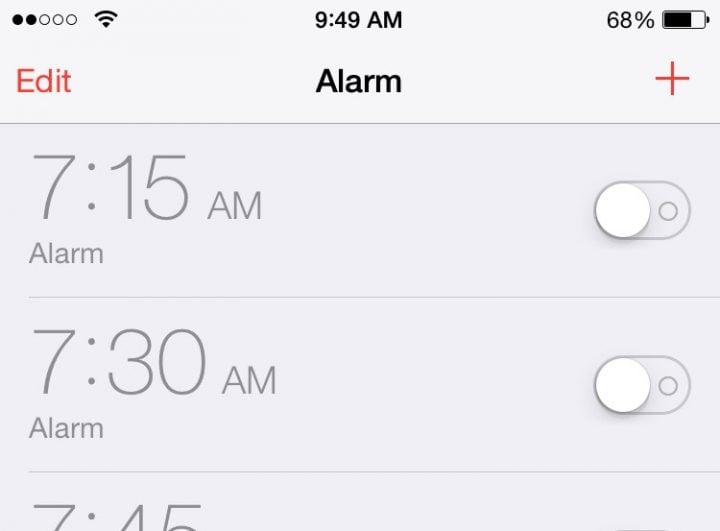 Either add or edit an alarm by tapping on the + icon or Edit, respectively. Tap on Sound and under the Songs section, select Pick a song.
From there, you can navigate to the song and select it. At that point, the song will now be used as your alarm when it goes off in the mornings.
If you want different songs to play on different days, you can set up multiple alarms with different songs and name the alarms after the song name so you know which one is which. To give a name to an alarm, tap on Label during the creation process and type in your own name for the alarm.
Many iPhone users may not end up using Apple Music as their music streaming service of choice, but having the ability to listen to almost any song and set it as your morning alarm is pretty cool, and having it as a built-in feature in iOS is really outstanding.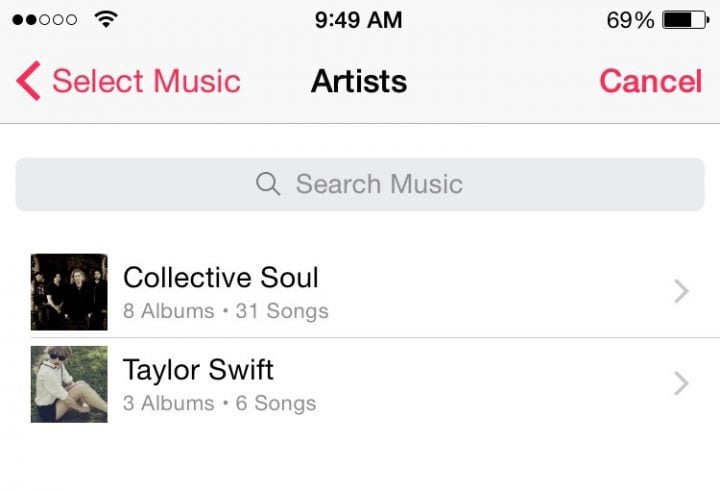 Of course, you can do this with any locally-stored songs that you have on your iPhone, but not having to sync music to your iPhone in the first place in order to use the music as an alarm is really cool, and it's something I didn't expect Apple to allow.
However, Apple Music isn't without its problems, as many users have complained about some small details with the service that make it a bit wonky to use, but hopefully Apple will work out the kinks over the next few months and make Apple Music a solid competitor in the music streaming market.

As an Amazon Associate I earn from qualifying purchases.