How to Set Up a New iPhone
Christmas is the time of giving, and it's probably a good bet that a handful of people will get new iPhones as a gift. Electronics are one of the most popular gifts on Christmas, and we're guessing a lot of folks will be unwrapping a new iPhone 5s or iPhone 5c come Wednesday morning.
The only problem is, setting it up and getting going can be a little difficult, especially for those who are completely new to iOS or the smartphone scene entirely. Granted, Apple does a good job of helping out with the initial setup, but there are things to be aware of that Apple kind of just glosses over. Luckily, we have a guide that will help you through the setup process of your new iPhone, and we'll even get you going with a small list of must-have apps in order to magnify your smartphone experience from day one. Plus, we'll let you know what iPhone accessories you'll need or want.
Initial Setup
The first screen that appears when you turn on your new iPhone is a "Hello" greeting that scrolls through different languages (pictured above), and you'll be asked to "slide to set up" to begin the setup process. The entire setup process takes just a few minutes before you reach the home screen, so you don't need to block out an hour of time to initially set it up.
Next, you'll be asked to join a WiFi network or can skip this step by tapping on "Next" if you'd rather join a WiFi network later.
The next screen is where you enable or disable Location Services. If you plan on using maps, navigation and other location-aware apps, you'll want to tap on "Enable Location Services."
The next screen will ask you if you want to set up your new iPhone as a brand-new iPhone or restore it from a backup from a previous iOS device. If this is your very first iPhone, you want to select "Set Up as New iPhone."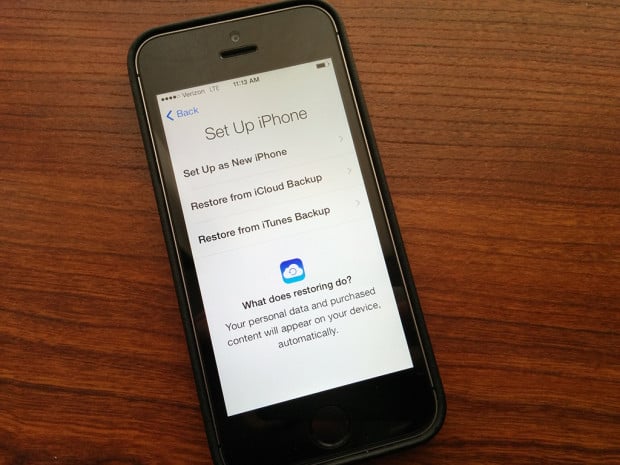 Next, you'll be asked to create an Apple ID or sign in with your Apple ID if you already have one. If you're completely new to the Apple ecosystem, you'll want to tap on "Create a Free Apple ID." However, if you've used iTunes in the past to purchase music and what not, then you already have an Apple ID and you'll just need to sign in.
The next screen is where you'll accept the Terms and Conditions. It's okay if you don't read them and just blindly accept it all; we won't tell anyone.
This is where we get into the meat and bones of setting up your new iPhone. You'll first be asked whether or not you want to use iCloud. We highly recommend using iCloud, as Find My iPhone requires iCloud, and you'll want to use this service whenever you lose your phone or if it's ever stolen.
The next screen is where you enable Find My iPhone. Please — for all things that are holy — enable this feature.
Next, you'll confirm your phone number and email address to use with iMessage and FaceTime. iMessage is Apple's text messaging app, while FaceTime is the company's own video chat service.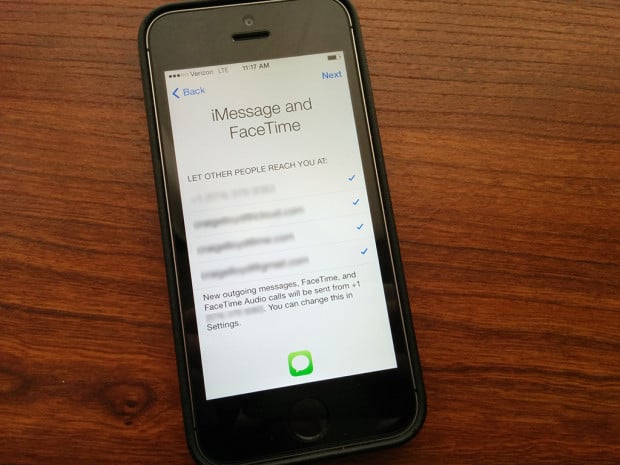 The next screen will prompt you to set up (or not) Touch ID if you have an iPhone 5s. You can always skip this and set it up later, but we highly recommend you set up this feature for the best security.
Furthermore, you'll be asked to create a passcode as a secondary security measure to complement Touch ID. Again, we highly recommend that you create one.
Next, you'll be asked whether or not you want to use Siri. We don't lean to one side or the other with this one, so it's up to you whether or not you'll think you'll use voice commands and the sort.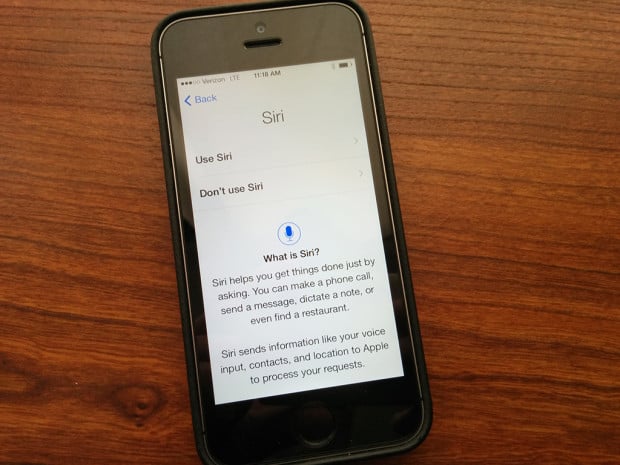 The next screen is where you either opt-in or opt-out of diagnostic reports. Essentially, we'd recommend selecting "Don't Send," especially after hearing about all of the NSA hoopla; you don't want to send more information to Apple than what you have to.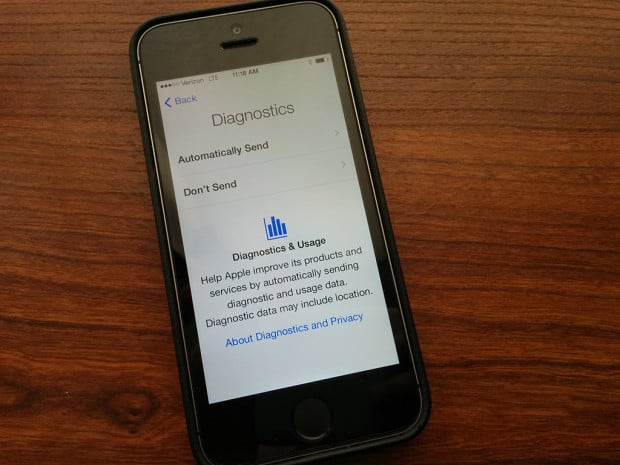 After that, the initial setup is complete and you can start exploring your home screen and other menus on your new iPhone!
Apps to Get You Started
Must-Have Accessories
You'll probably want some accessories to go along with your new iPhone, and lucky for you, there's a whole heap of them available to buy. We'd recommend by first stocking up on a few Lightning cable so that you can have one for your home, car and work, that way you don't have to keep bringing a cable with you back and forth. It also wouldn't hurt to buy some extra 5W outlet chargers to have in multiple locations if USB charging is out of the question.
Next, you might want a case for your iPhone if you're paranoid about dropping and breaking it. We're big fans of Apple's own iPhone 5s case, which is made of leather and doesn't bulk up the device like most cases do. However, if you're wanting something else, have a look at some of our other favorite iPhone 5s cases. While you're at it, check out some of the other accessories that you should consider getting.
Where can you buy iPhone accessories, though? Most retail stores will have them, but we're big fans of Staples, Target, carrier stores and of course Apple's own retail stores and website. Amazon also has a slew of iPhone accessories that you can buy at different price points for any budget.