How to Setup iMessage and Messages The Right Way
This is a guide to show you how to properly set up iMessage to be used on your iOS devices and Mac.
There are multiple platforms to communicate with each other on our smartphones. There is of course the good old fashioned SMS text message but also a plethora of other options available on most app stores!
The iPhone has always used SMS and will continue to support it yet Apple introduced iMessage in 2011 as a way to save consumers costs on messaging and utilize encryption for privacy.
Apple then rolled out the app for their computers allowing for a seamless messaging service across all devices if the customer desired.
Now iMessages are a key way of communicating on our iPhones, iPads and Macs, but there is a right way to set this up so that you don't run into issues later.
How to Setup iMessage and Messages Correctly
There are a few ways that this seamless messaging service can go awry and it is best to save yourself time by setting it up properly in the first place. There is a good order of events that should be followed, ensuring that the messages will move the right way and notify the correct devices.
Here is a guide on the proper way of setting up iMessage and Messages on your iPhone and Mac!
Watch the above video for step by step instructions on setting your devices up with iMessage.
Create or Use your Apple ID
You will want to ensure you know your credentials for any Apple ID that you plan on using for iMessage. Most users tend to use their same information they use for purchasing content through the App Store or iTunes.
If you need to create a new Apple ID (or would like to in order to keep content separate), navigate to appleid.apple.com to create one. Otherwise use your current credentials to log into iMessage.
Go to the Settings application and choose Messages and make sure the iMessage tab is turned ON.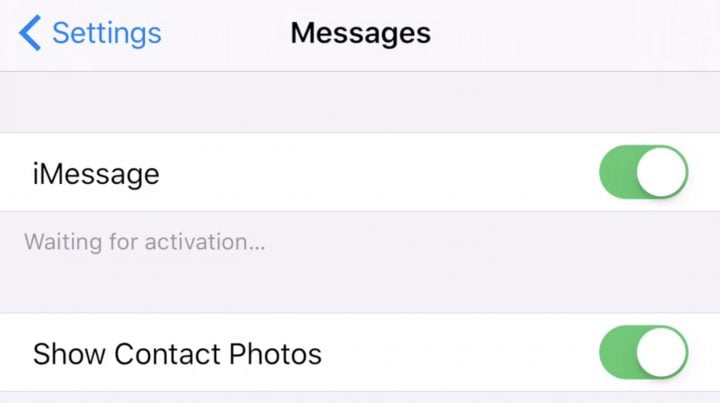 Setting Up Messages
You will see a message stating "Waiting for Activation" and this phase usually only lasts a few moments. Sometimes it can take up to 24 hours for Apple to activate your account to be used on their iMessage server.
When iMessage is enabled and active, you will be able to choose what addresses and numbers to Send & Receive with. Clicking this tab will display your phone number for your device in addition to your Apple ID email and any aliases you might have.
You may select and deselect any addresses you want to be reached at and also which contact method your Messages app will start new conversations with.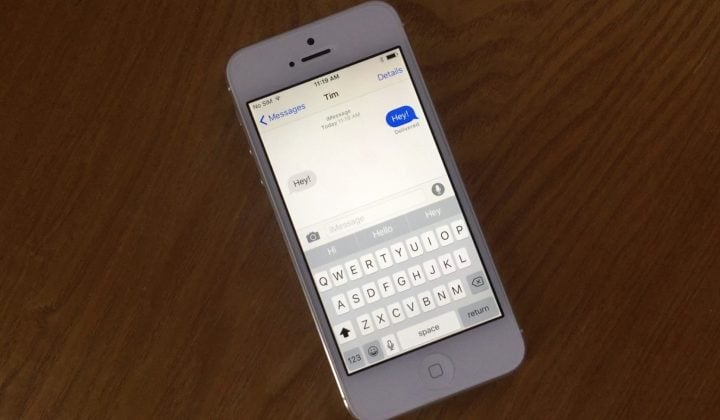 You should be set to start messaging on your iPhone! The iMessages will appear as blue and white in the app and the SMS will appear as green and white.
You can follow the same directions above to set up Messages on your iPad.
Setting up Messages on the Mac
The setup to use Messages on the Mac is very similar to what needed to be done on the iPhone. Opening the app for the first time will prompt again for your Apple ID you plan on using.
Input these credentials in order to progress to a familiar screen, Send & Receive. This is a place where you may not want to be notified by every alias listed so you can change these to your preference.
Once the account is setup, Messages will allow you to send and receive iMessages from your iPhone and Mac. You will be able to begin a conversation on one device and pick it up on another if you receive a reply.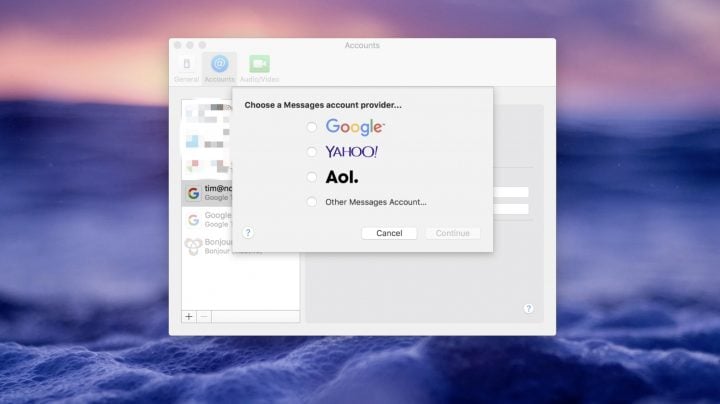 This is part of the great ecosphere you can create with having all Mac products and allow you to seamlessly move from device to device without missing important information such as a message!

As an Amazon Associate I earn from qualifying purchases.