How To Set Up Your New Kindle Fire
Did you get a Kindle Fire for the holidays? Awesome! You have your hands on one of the most popular multimedia machines right now and I'm sure you're ready to get started. If you're unsure what to do beyond the basics (or are a little unclear on the basics), we've got you covered.
I'll walk you through setting up your new Kindle, updating it, adding content, and finding the best apps.
For those of you who've done all that and are looking for more advanced tips, check out Kevin's post on the 7 things you should do once you're set up.
This guide will get you set up and using the Fire like a pro before the day is out. Then you can impress everyone with your Kindle prowess. Or just have fun.
Set Up The Kindle Fire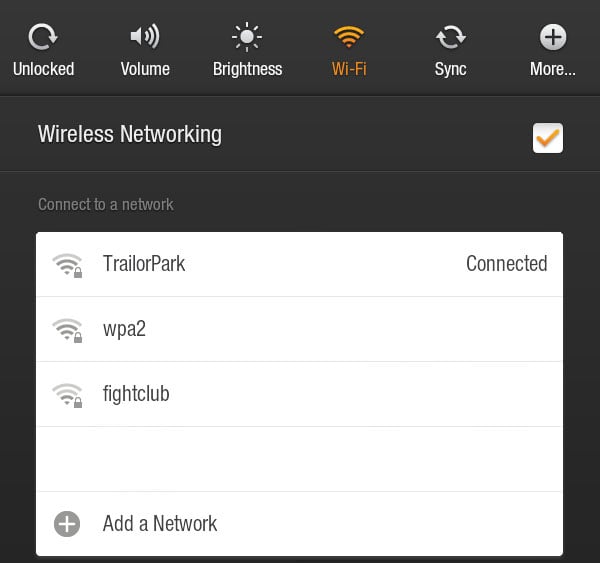 You only need two things to get started here: a Wi-Fi connection and an Amazon account. No computer required.
If you don't have an Amazon account already, I suggest you create one via the web and add your credit card(s) before connecting it to your Fire. Why? Because typing in all the necessary information on the tablet will take longer and prove tedious.
Once you account is set up, connect to Wi-Fi by tapping the Quick Settings icon, finding your wireless network, and entering the password (if required). Once you're connected the Fire will prompt you to register using your Amazon account.
Next, set up a 1-Click payment method under Manage Your Kindle. Here you'll choose which credit card will be charged when you purchase books, apps, and video.
For more detailed step-by-step instructions go to Amazon's help page.
Update The Software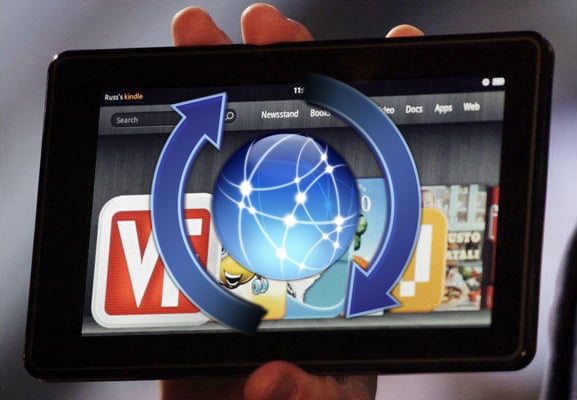 Amazon recently issued a software update for the Kindle Fire that improves performance and adds some nice tweaks. Depending on when your device was purchased, it might not have the update out of the box.
You can wait until Amazon pushes the update to your device (it will arrive over the air (OTA) when you're connected to Wi-Fi), but I recommend updating right away if possible.
There are two ways to do this: with a USB cable or downloading the file yourself. The first method is less complex, but since the Fire doesn't come with a USB cable in the box it may not be possible.
Good news is that any microUSB cord will work. If you have one for another gadget — your Android phone, a Kindle eInk eReader, MP3 player, etc. — it will work with the Kindle Fire.
Otherwise, you can download the update and install it from the Fire itself.
Click here to read our How To on updating the Kindle Fire for full instructions.
Add Content To Your Kindle Fire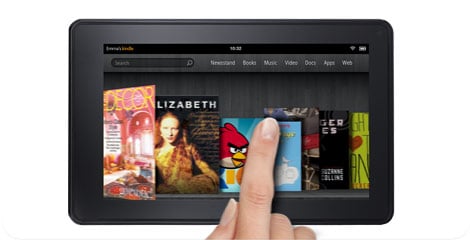 If you already have an Amazon account and have bought books, music, or video then your Fire will automatically list them in the library. Amazon stores your media in the cloud. Some you can stream to the device, like music or video, and some you'll want to download, like eBooks.
Music purchased from Amazon recently is stored in the Cloud Drive automatically. And you can add music that you didn't purchase from Amazon by uploading it there directly. All music in the Cloud Drive is streamable to the Fire.
If you have non-Amazon video you'd like to watch on the Fire, you can transfer them to the tablet with a microUSB cord (if you have one — if you don't, they're very inexpensive to buy). However, to ensure that the videos will play, download Miro, a free media player that can convert video to a format playable on the Fire.
You can read more than books on the Kindle Fire — it will do documents, too. Supported file formats include: DOC, DOCX, PDF, HTML, TXT, RTF, PRC, and MOBI. You can transfer files tot he device with a USB cable, but it's not necessary. In the Docs area you'll find an email address just under the header. The address is unique to each device, but it will end in @kindle.com.
In this way you can also add non-Amazon books to your device. There are some eBooksellers and public domain libraries that allow users to download books in PDF, PRC or MOBI format. As long as they don't have DRM, you can load and read them on the Fire.
Find Great Apps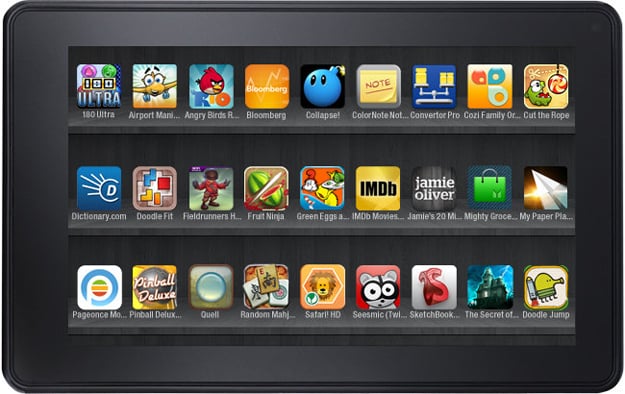 The Kindle Fire is a tablet, which means you can download apps. Just head tot he App Store on the device to check out what's available.
If you're at all familiar with Android the apps on offer will be familiar as the Fire is technically an Android tablet. However, by default you're limited to the apps in Amazon's store. There are ways around this.
There is a decent selection of free and paid apps available. Plus, every day the company offers a paid app for free for 24 hours. Often these apps are really sweet and definitely worth grabbing.
There are hundreds of apps to choose from, but only a few really worth your time. Check out our list of 20 Must Have Kindle Fire Apps to get you started.
That's just the beginning (but probably enough for day one). Want more getting started tips? Click here for 7 More Things to Do After Firing up Your Kindle Fire.

This article may contain affiliate links. Click here for more details.