Receiving or gifting an Xbox One should be a very excited time. The Xbox One isn't just a device that plays video games from Microsoft and third-party publishers, it's a living room computer, a device that'll let anyone do almost anything that they'd like to do. It boasts live television integration, YouTube streaming, a music service and tons of apps that add even more functionality.
If all that functionality has a cost, it's simplicity. For some, the Xbox One can be a pretty daunting thing to setup. Things are worse for those short on time, who haven't spent time setting up a video game console before.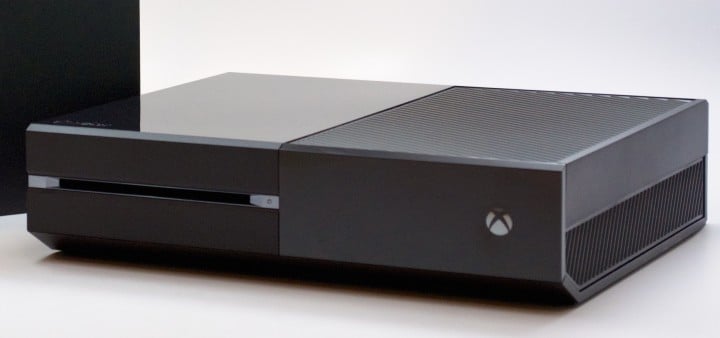 Read: Which Holiday 2015 Xbox One Bundle Should You Buy?
Here's how to setup an Xbox One.
Before We Begin
Before we begin to setup your new Xbox One console, it's very important that you gather the materials you're going to need to get everything done. Doing this prep work now will save you some free time later.
Every Xbox One entertainment console has built in Wi-Fi. This means that it can connect to wireless networks, without any extra accessories. For this feature to work, you'll need an internet connection and a router. Chances are that if you don't know what a router is, but do have internet access, Comcast, Time Warner and Verizon did all the setup work for you. Look for a sticker on your router to get the PIN Code or Passcode for your wireless network.
Note that if you are putting your Xbox One near a router, you can skip the PIN code. In your case, it's better to connected the Xbox One directly to your router using an Ethernet cable. Note that Microsoft doesn't include an Ethernet cable with the Xbox One.
The company does include an Xbox One Wired Chat Headset, Xbox One Wireless Controller and a single set of batteries to power up your controller. The company also includes a single HDMI cable for connecting the Xbox One directly to a television set. If you want to connect the Xbox One directly to your cable or satellite box to support live TV, you'll need another HDMI cable. We suggest repurposing the cable that's connected to your television and Xbox One already.
Next, make sure that you know your Microsoft Account username and password. Microsoft Accounts are used for everything that the company makes, from Outlook.com, to Xbox 360 and Windows 10. If you use a Microsoft service already, you have a Microsoft account. If the console you are setting up is for a child, you'll want to setup the console using your Microsoft Account, then create a separate account for them later. This allows you to take advantage of the console's parental control features.
Connecting Cables
Unpack everything that's included with your Xbox One console. Again, every Xbox One comes with a Chat Headset, HDMI Cable, Power Cable, Power Supply and the console itself. Also included is a single Xbox One Wireless Controller and a set of AA batteries for that Xbox One Wireless Controller.
Connect the HDMI cord that came with your console to the HDMI port on your television.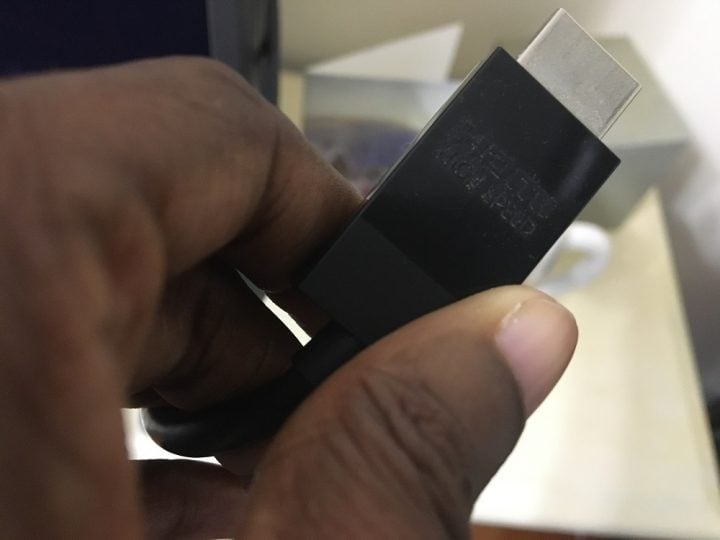 Connect the power cable to the brick-like power supply that came with your console.
Now connect the end of the power supply to the Xbox One.
Connected the HDMI cable to the HDMI port labeled To TV on the back of your Xbox One.
Unpackage the AA batteries and put them in your Xbox One Wireless Controller. Push the back on the Xbox One controller up so that you can insert the batteries.
Anyone that's only using the Xbox One for video games and entertainment apps can stop here, their Xbox One hardware setup is complete. Users planning to use the Xbox One to control their TV and cable box needs to go a bit further. For starters, they'll need an Xbox One bundle that comes with a Kinect Sensor. The Kinect Sensor can be purchased separately for $99 at Best Buy, GameStop and other retail outlets.
Put the Kinect Sensor on a flat surface in front of your television and plug it directly into your Xbox One console's Kinect port. This port has a camera symbol overtop of it. The Kinect draws power from the console itself. As such, there's no dedicated power cord for it.
Software Setup
Press the Xbox Logo on your controller. Ensure your  Wireless Controller is paired with your console by pressing the Sync button on your controller and on the left side of your console at the same time. Press the button on your controller first.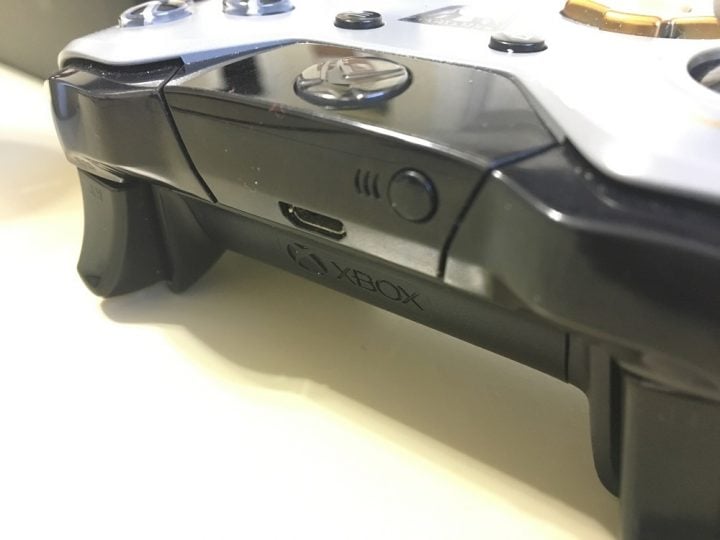 Now press the button on the side of your console. When connected, the controller's Xbox logo will shine white.
Choose your language.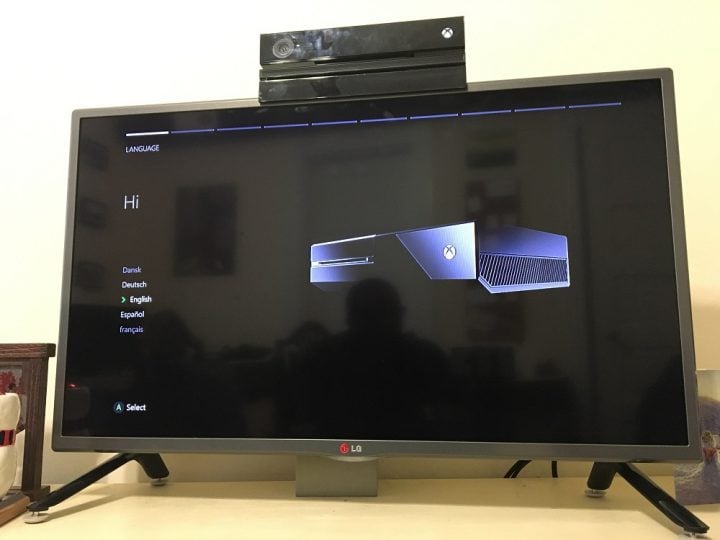 Select your wireless network from the list of networks that your console has detected. If you're connected with an Ethernet cable you won't see this step.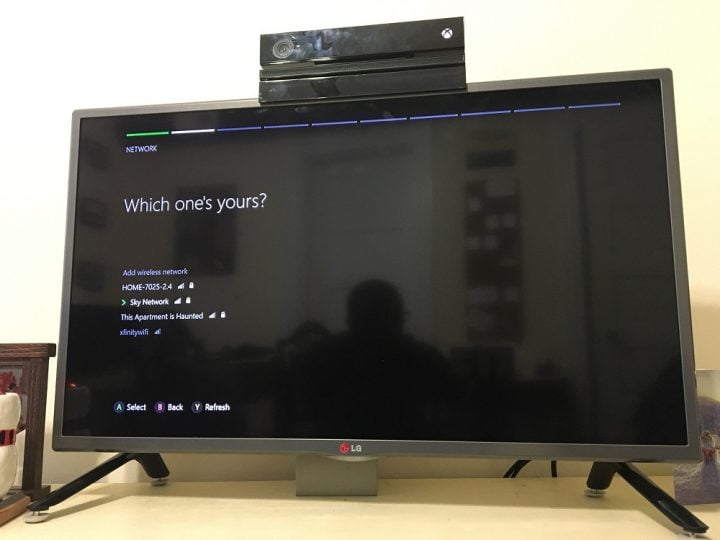 Enter the password or PIN Code for your wireless network.
Select Continue.
Select the country that you live in. Then select Next.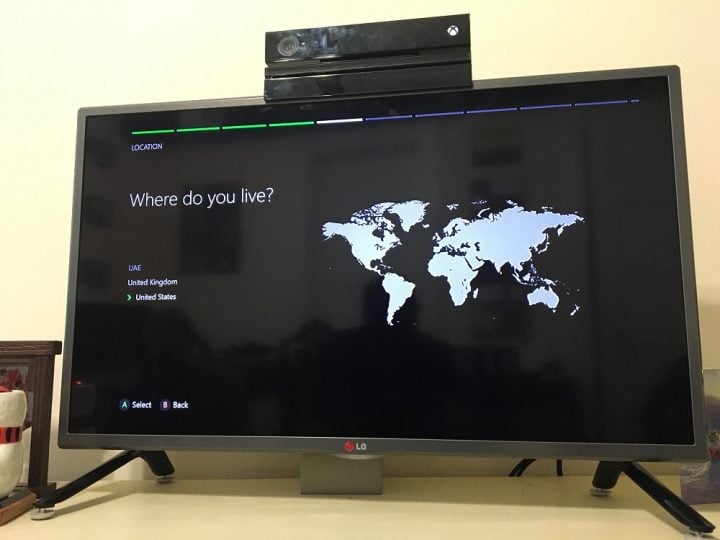 Select your Time Zone. Then Select Next.
This screen allows you to choose between the different power options that are available to Xbox One owners. Select Next.
Here's a breakdown of the differences in Power Options. Energy Saver means that your console turns itself completely off when you're not using it, saving you a bit on your power bill each month. Instant-On lets your console run with a minimum amount of power and stay connected to the internet. With this mode, the console will download software updates and game updates automatically, plus you can turn your console on with the SmartGlass companion apps.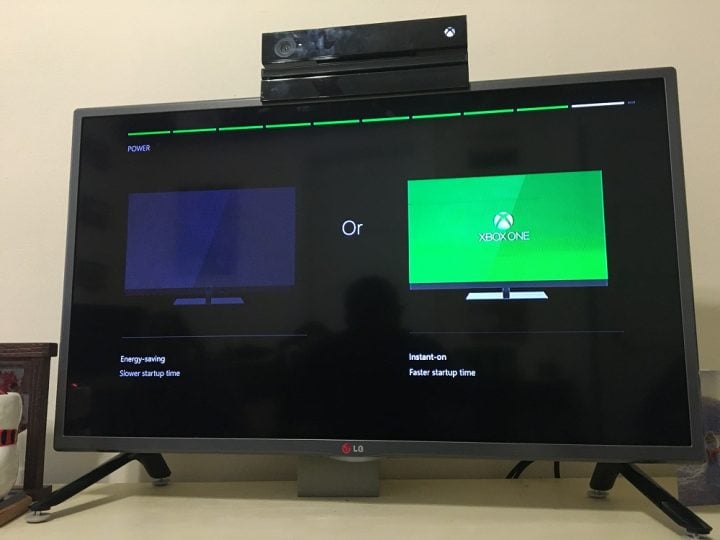 Select the Power Mode that you'd like to use.
Select Next.
Enter the username for your Microsoft Account or create an entirely new Microsoft Account if you prefer. If you have an account already from Xbox, or Windows 10, it's best to use the account you already have.
Enter your password.
Select Next to agree to Microsoft's Privacy Policy. You won't be able to continue unless you agree to it.
Select Make it fast, make it magic if you'd like to be signed in automatically and have a Kinect sensor.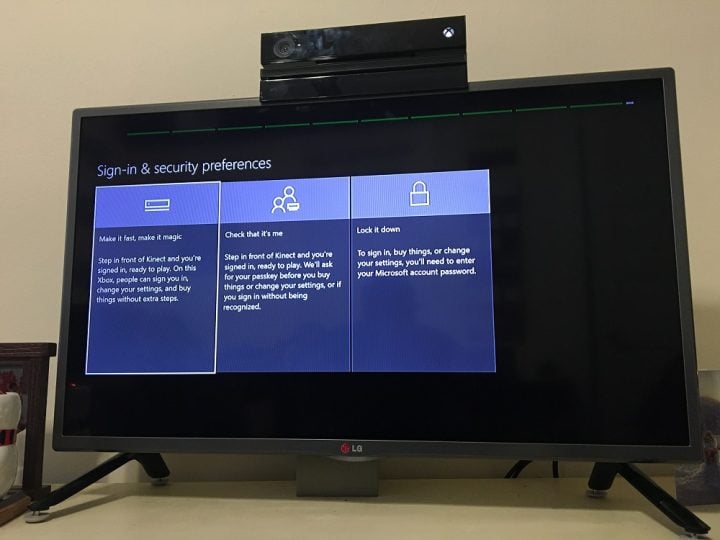 Select That's Me if your Kinect sensor can see you.
Select Next.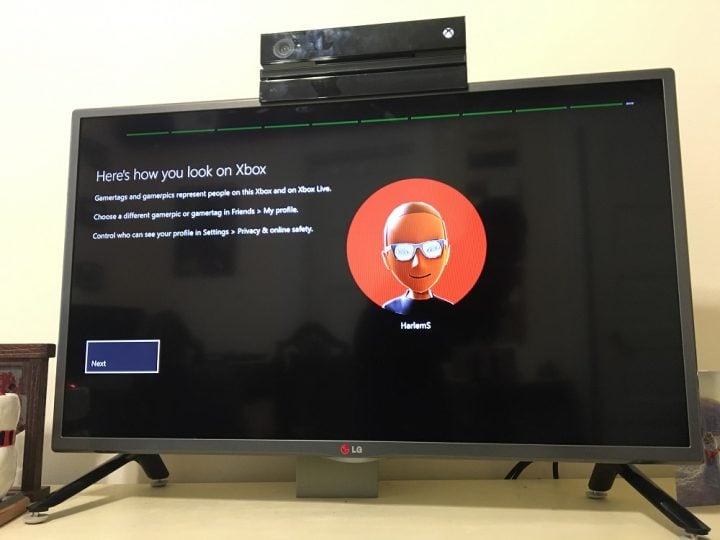 Choose an accent color then select Next.
That's it, you've made it through the basic Xbox One setup process. Good luck with your new console. Insert your first game disc to begin installing your games. If you received digital codes with your console for free games, add them to your collection within the Store area.
If you have a Kinect sensor, the Xbox One will prompt you to tune its settings automatically.

This article may contain affiliate links. Click here for more details.