How to Setup Office 365 Personal  
Everything that seems conventional was radical at some point in the past. When it first launched Office 365, critics and technology watchers blasted Microsoft's moves in the space. No one, they said, would be comfortable with renting software. Microsoft enters 2017 having proved those people wrong. In an earnings report released in January 2017, Microsoft Office 365 had amassed a staggering user base of 25 million users.
You may not know what Office 365 is, but you probably know what it gives you access to. Office 365 Personal and Business subscriptions let you access Microsoft's Office productivity apps. Microsoft Word, Microsoft PowerPoint, Microsoft Excel and a full version of Microsoft OneNote are all included with every subscription. Also included are ancillary subscriptions designed to make your life easier. There's OneDrive cloud storage and Skype credit too. Because Office 365 is paid for each month, users can stay subscribed when they need it and cancel when they don't.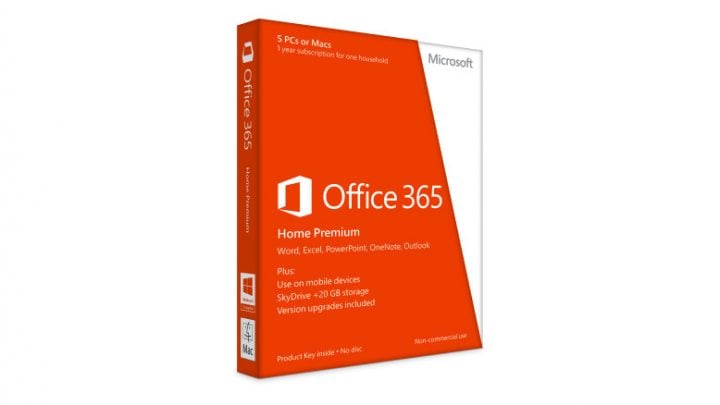 The process of setting up Office 365 has probably contributed heavily to the rising success of Office 365 subscriptions. Getting started with the subscription service is incredibly easy.
Read: Microsoft Office 365: 3 Things You Need to Know
Here's how to setup Office 365 Personal on your notebook, desktop or tablet and get started using the service immediately.
Setup Office 365: Office 365 Costs & the Office 365 Free Trial
Again, Office 365 is a subscription service, only one that doesn't provide streaming video or music. In offering access to its productivity apps this way, Microsoft is attempting to eliminate the real reason everyone on Windows hesitates to use Office: It's price. Office 2016 Home and Student, a traditional version of Office that you only pay for once, costs $149.99 for just a single PC.
By comparison Office 365 Personal starts at $6.99. $9.99 gets users installs of Office on five different PCs. Microsoft also offers a $99.99 a year subscription, but the key to Office 365 Personal really is its no-commitment approach. Paying monthly is only $20 more expensive, but you're not locked into keeping it.
As long as you have a subscription to Office 365, you'll still be able to use the Office programs and the Office apps available in the Windows Store, iTunes Store and Google Play Store. When you decide to leave, your documents and files stay exactly where they are, but you can't edit them unless you activate your subscription again, or purchase a traditional copy of Office 2016. It's also worth noting that you always have the latest version of Office with an Office 365 subscription. Large upgrades are provided at no extra cost when they are ready.
Luckily, Microsoft has an Office 365 free trial. This trial gives you access to everything that the service has to offer for those that pay for it. It's the perfect way to decide if an Office 365 subscription is right for you and your needs.
Setup Office 365: What You'll Need
Getting setup with Office 365 requires a few things. You'll need a Microsoft Account for one. That's the account that you create when you setup an Xbox One or create a Outlook.com email account. It's used on countless other Microsoft products too. Chances are that you have one, and it ends with a @hotmail, @live or @outlook domain.
You'll want Microsoft Accounts for every person that you intend to add to your subscription too. Remember, with a $9.99 subscription you can supply up to five users.
Setup Office 365: Getting Started with Office 365
Only a download separates you from Office 365 and a free trial. In fact, some users won't have to worry about a download at all.
Every notebook, desktop or tablet with Windows 10 installed has something called the Get Office app. Look for Get Office in your list of installed apps on the Start menu or Start Screen.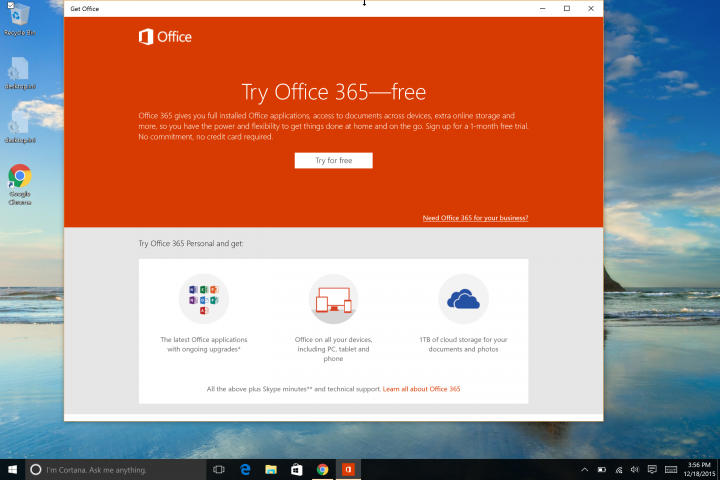 If you don't see the Get Office app or you are running an older version of Windows, look for any of the Microsoft Office apps installed on your PC. Microsoft works directly with Dell, Lenovo and others to install the programs by default. If they're present, simply open them and you'll be taken to a wizard that lets you sign up for a free trial.
Finally, if none of these other efforts work, you can start the process at the Microsoft Office 365 website. There you can begin a free trial and download the necessary software to get started using your new subscription.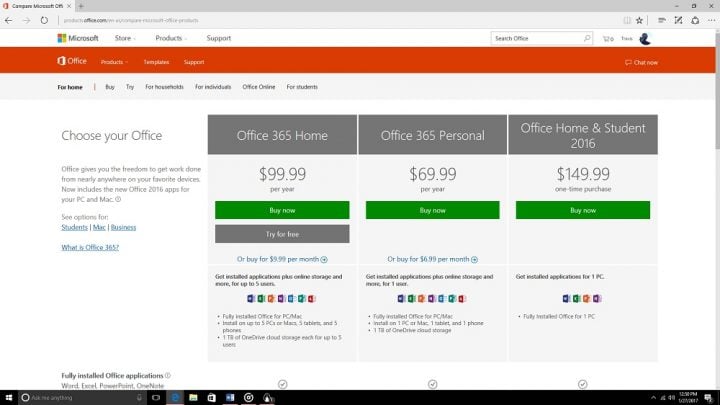 Once you've got the write software, you'll need to provide Microsoft with credit card details for billing you after the free trial. Good luck with the Office 365 setup.