How to Setup Parental Controls in Windows 8.1  
We were all children once. There's not a single person who didn't read a book they shouldn't have or watched a television show they knew wasn't allowed by their parents. We've all been there. Modern operating systems, with their web browsers, app stores and built-in search, make finding anything and everything you shouldn't have access to pretty easy. Microsoft's Windows 8.1 operating system  is a sneaky kid's dream without any changes. You definitely want to setup parental controls on Windows 8.1 for your kids if you haven't done so already.
Here's how to setup parental controls in anything running Windows 8.1. That includes devices, like Microsoft's Surface 2, and full-fledged PCs like laptops and desktops and 2-in-1s.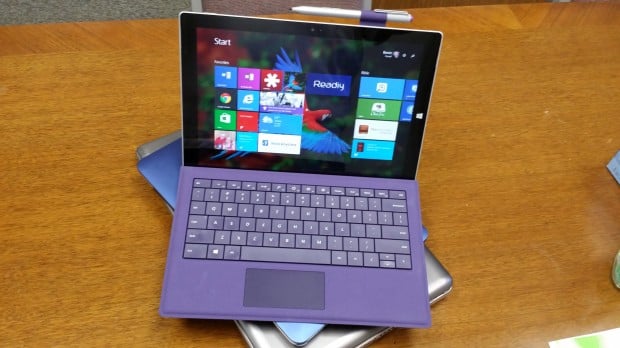 Before we begin, let's talk about the necessary materials. Forget about other third-party programs and extras if you're running the Windows 8.1 operating system already. Microsoft has its own system called Family Safety and it's included with Windows 8.1 at no charge. Second, you'll have wanted to lockdown your PC with a username and password for administrator privileges. You can do that from the Users area inside the Settings app. Read How to Create User Accounts to guide you through that process. We're going to show you how to do it in this tutorial too, just in case.
Let's begin.
If you are using a device with a mouse and keyboard, place your cursor in the top right corner of your screen to open what's called the Charms Bar. To access the Charms Bar on touch, simply place your finger on the right edge of your screen and slowly slide it to the left. You can do either of these things from any screen.
Tap or click on the Settings Charm. It's the cog at the bottom of the Charms Bar.
Now tap or click on Change PC Settings.
Tap or click on Accounts.
Tap or click on Other Accounts. Now Tap or Click on Add an Account.
Welcome to the new Account screen. Don't type anything into the email field just yet. Instead, tap or click on the text at the bottom of the pop up window that says Add a Child's Account.
Here's the point where you need to decide what your plan of attack is. If you child is old enough, you can give them a Microsoft Account with access to Xbox Live, Skype and the Windows Store. If they already have one, enter the information for it now. If you don't want them to have one you'll need to add a child account that isn't linked to an email account. It's that one we're choosing today.
Now enter the name of your child account and go ahead and assign a password if you think that's necessary. For you children — really anyone under the age of 14 — I'd say that's not necessary for computer being used at home. If it's a portable machine, assign a password is very good idea because it needs to be protected from theft. Click or tap Next.
Now click or tap Finished and your Child Account has been created.
You want to open the search bar again, but this time you're going to click or tap on Search. Enter Family Safety and select it from the options on the side of your screen. This will take you to the Desktop.
Now tap or click on the Manage Family Safety option inside the Family Center app. This time you'll be taken to a website where you can manage Child Accounts and get detailed reports about their usage. Login with the Microsoft Account you use for your Windows 8.1 PC.
Tap or click on the name of the Child Account you created on your PC. In this case it's TestKid but yours will be whatever you decided to name your Child Account.
Now here's where you can breakdown your kid's habits.
Activity Reporting is just as it sounds. maybe you need to know more about what your child is looking at when you aren't standing behind them. Activity reporting has a complete breakdown of everything and anything and everything done with a child account. These reports are emailed to your account weekly.
Web filtering puts a hard limit on what your kid can access over the internet.
Say you created a Microsoft Account for access apps. The Windows Store has an integrated rating system that matches games you purchase from stores in real life. If you don't want your kids having access to games that are rated teen you can ban them from downloading them across Windows Phone and Windows. App Restrictions do the same thing, but they block them at the computer level. Has your kid been playing too much Minecraft? You can implement specific times to play on the week day or weekend.
Good luck.