How to Set Up Your New iPhone
The holidays are here and you know what that means? A lot of you will be the proud new owners of a new iPhone from Apple. For some of you, this will be your first experience with iOS and the iPhone.
Others may be coming back from another operating system or just be plain old upgrading from an older version of the iPhone. Whatever the case may be, we want to help make your experience with your new gadget as seamless as possible.
Here, you will find a ton of useful factoids that will not only help you set up your new iPhone but get the most out of it from day one and onward.
From tips to help battery life to apps that you should think about getting right off the bat, it's all here.
Setup Your iPhone the Right Way
Setting up a new piece of hardware can be a nightmare for those that aren't caught up on the times. In fact, it can even be a daunting task for those that are technologically sound. The iPhone is no different.
Well, let's try to simplify that, shall we?
There are several key things that you're going to do want to do as soon as you take the phone out of the box and get it activated with your service provider. Here are four key things that you'll want to do right from the get-go.
1) Setup iCloud: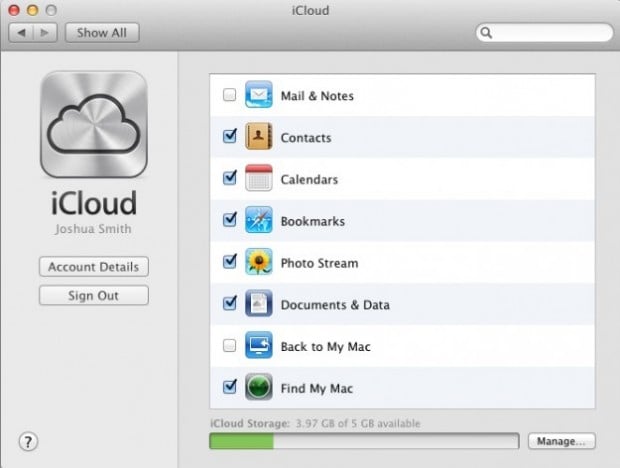 If your new iPhone is running iOS 5 (iPhone 4S, iPhone 4, iPhone 3GS), you'll have access to Apple's new iCloud service. iCloud will backup your iPhone's important files and pictures to the cloud, which will protect them from harm in case your iPhone meets a grisly end. Or gets stolen. Speaking of that, it'll also allow you take advantage of Find my iPhone which can track down your device in case it gets lost.
For more on iCloud:
2) Set Up WiFi Sync: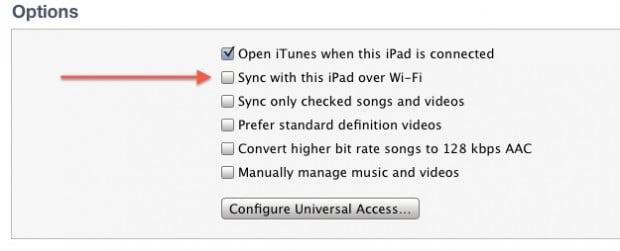 Another feature that came with iOS 5 is wireless syncing. Wireless syncing allows you to wirelessly back up and sync your iPhone. That's right, no more wires. Once you Setup WiFi Sync, your device will sync with your computer without any action having to be taken. It's nifty.
The setup has about 9 steps but will only take a couple of minutes.
3) Set Up a Passcode: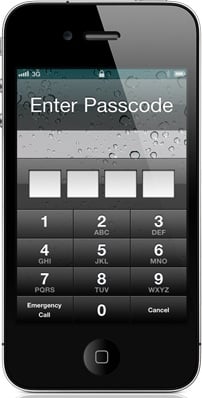 Once done with those, you'll want to set your iPhone up with a passcode so that your information inside is protected. It's a painless process and is highly recommended, especially if you travel around a lot with your device in your pocket.
Here's what to do:
Tap Settings.
Choose Passcode Lock form the right side menu.
Tap turn Passcode on.
Enter a 4 digit Passcode that you will remember, ,but not something as simple as 1234. For help, use the letters to spell out a four letter word.
Enter the Passcode a second time to verify.
And, in just a matter of minutes, your iPhone will be more secure than it was in the minutes previous.
4) Put it in a Case:
Lastly, you'll want to put your iPhone inside of a case to protect it from the dangers of the world. A case is especially useful for the iPhone 4S and the iPhone 4, both of which employ an easily crackable glass backing.
Assuming you have a brand new iPhone 4S, have a look at five of our favorite cases. Or, if you're just looking for some help picking out a new case, you can head here for some guidance.
Master iOS

Alright so now that you have setup your iPhone, it's time to familiarize yourself with the phone's software. With the release of the iPhone 4S, Apple launched its most ambitious software to date in iOS 5.
The new software brings several hundred new improvements from the previous versions so there is a lot to digest here. So, to help you get started, here are a few tips that should help you get a better feel for the features contained within iOS 5.
1) How to Use the Notification Center in iOS 5: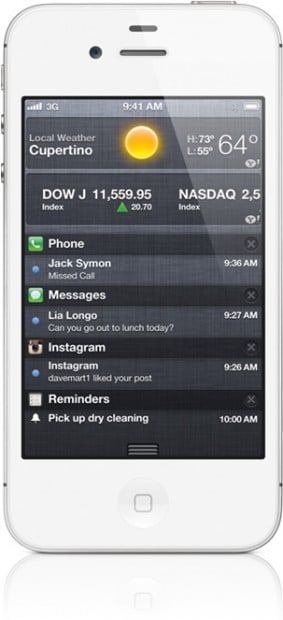 With iOS 5 comes Notifications, alerts that will tell you when you've received anything from a text to a Facebook message. For an extensive look at how to master them, you'll want to head here.
2) How to Do More With the iPhone Camera in iOS 5:
The new software also brings some new features for the iPhone's camera including fast access to your camera in which you can double tap the home button from the lock screen, the ability to use the volume button as a shutter and on board photo editing – right from your phone.
This video will help you get started but if you're still craving information, you'll want to head here for some more advice on how to best use the camera on your new iPhone.
3) How To Make Your Own Ringtones and Alerts for iOS 5: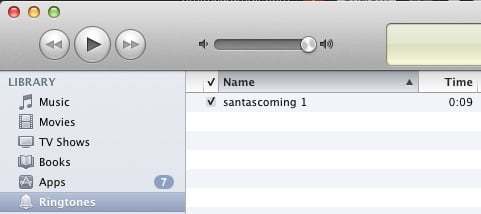 If you're tired of the default ringtones on your iPhone, you're in luck, because with iOS, iTunes and a little patience, you'll be able to create ringtones of your own. You can find step by step instructions right here.
4) How to Add Custom Vibration Alerts to the iPhone:
Or maybe you want to setup custom vibration alerts on your iPhone. Yes, iOS 5 allows you to do just that. Once you set one up, you can discreetly silence your mom's phone call without anyone knowing. We're kidding, we're kidding. Head here to find help on how to set this up.

5) How To Add a Blinking Indicator to your iPhone:
Yes, you can now be like your friends on Android and get a blinking indicator on your iPhone. If you're interested, head here to get started.
Of course, these are just a few tips.
For more, you can find our entire iOS 5 help guide here.
Familiarize Yourself with Siri
For those of you with an iPhone 4S, you'll want to familiarize yourself with your new personal assistant, Siri. Siri can help you with a variety of tasks from scheduling meetings, to texting your friends, to helping you find things to buy at Best Buy. It can even help you with math problems.
Here are a few tips to help you on your way to mastering what Siri has to offer.
1) Teach Siri Your Contact Relationships: 
One of the coolest things that Siri can do is remember your relationships with your iPhone's contacts. This helps speed up both texting and calling and it allows you to use nicknames for people. For example:
Head here for more on how to set this up.
2) How to Tweet with Siri: 
If you're big on Twitter, you'll be happy to know that Siri can help you send out Tweets. It's not direct, but it works.
Here's how to do that.
3) How to Update Facebook with Siri: 
Or, if Twitter isn't your cup of tea, you can also do the same exact thing with Facebook.
Here's how.
For more, you'll want to check out our guide to help you unleash the power of Siri.
Learn How to Optimize Your Battery Life
Ask any smartphone user what they want most out of their device and guaranteed, a majority will answer that they want good battery life. And while battery life on the iPhone is up there with the best of them, you'll still want to help ensure that your battery life isn't taking a beating on a daily basis.
There are a few easy steps to help you accomplish this. Here are a few to help get you started:
1) Screen Brightness: 
Believe or not, the brightness on your display plays a big role in your phone's battery life. To mitigate it, you'll want to head into your Settings and go to Brightness. Once there, turn on Auto Brightness if it wasn't on already. It will allow for your iPhone to adjust to brighter and darker settings automatically and help save your battery in the process.
2) Limit Syncing:
We've said this once and we'll say it again. The more email accounts and services you have syncing, the faster your battery life goes by. One thing you can do to help is prevent your email accounts from automatically syncing.
To do this go to Settings -> Mail, Contacts, Calendars and turn Push to Off.
3) Airplane Mode:
Your iPhone also has something called Airplane Mode. This will turn off your WiFi, Bluetooth and 3G connectivity at the expense of not getting any new messages, texts or phone calls. It's perfect for when you're in a low coverage area and you wouldn't get getting those anyway.
To turn it on go to Settings -> Toggle Airplane Mode to On.
For many more battery life tips, you'll want to head here and see our extensive list.
Get Yourself Some Quality Apps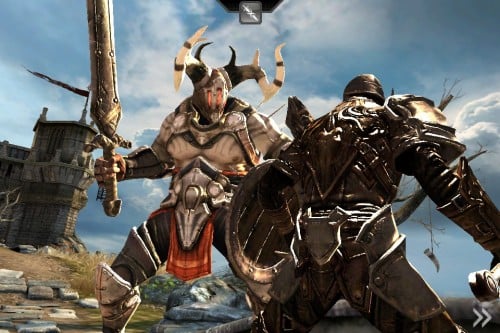 After you've done the initial setup, familiarized yourself with iOS 5, started fiddling with Siri's features, and learned how to master your iPhone's battery life, you'll want to find yourself some quality applications for your smartphone.
Lucky for you, Apple's iOS App Store boasts a selection of over 500,000 applications to choose from.
Here are some that will help get you started:
You'll also probably want to consult the Top 25 lists within the App Store itself for more apps to add to your new iPhone.

As an Amazon Associate I earn from qualifying purchases.