How to Speed Up an Older iMac
If you're using an older iMac as your daily computer, then more power to you, but here's how to speed up an older iMac if you want to get better performance out of it.
Recently we talked about a handful of cheap Apple products that are still worth buying and using. An older iMac was one of them. They might not perform as well as the newer models, but they still work quite well and you can usually find one for really cheap.
I have a 20-inch 2008 iMac that I was able to buy for $150 at a garage sale. The CD drive wasn't working, but I wasn't too concerned with that. The computer worked great otherwise. However, I wanted to speed it up and have it perform the best it could based on what it was capable of.
If you're in the same boat and are looking for ways to speed up an older iMac like mine, here's how to do it.
Upgrade the RAM
Perhaps one the easiest upgrades you could do to your older iMac to speed it up is upgrade the RAM (a.k.a. memory) and add more than what's currently available.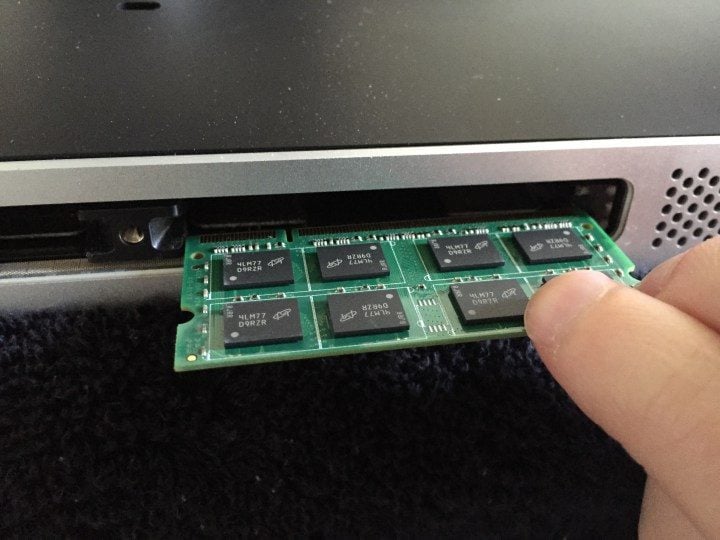 A newer operating system like OS X El Capitan requires at least 2GB of RAM to operate sufficiently, and while my old iMac had the necessary 2GB, it would be operating under bare minimum requirements, so I decided to boost my iMac with 4GB of RAM.
When you do decide to go out and buy more RAM for your iMac, make sure you get the correct kind, as RAM comes in different sizes and speeds. Click on the Apple icon in the top-left corner of the screen and select About This Mac. Next, click the Memory tab and you'll be shown what kind of RAM you'll want to get.
From there, it's just a matter of opening up a compartment, sliding out the old modules and putting the new ones in.
Swap Out the Storage Drive
Unsurprisingly, older iMacs come with those chunky 3.5-inch spinning hard drives, but you can swap that out with a sleep solid-state drive to get a significant speed boost.
Not only that, but you can also replace the CD drive and put in a second storage drive to get more storage space.
iFixit has the necessary how-to guides on how to do all of this, and while you'll need a couple of tools that you likely don't have, it's a project that's highly worth it to severely increase the performance of your older iMac.
Install a Fresh Copy of OS X
Perhaps, the easiest way to get the best performance out of your older iMac is by starting fresh and installing a clean copy of OS X.
A fresh and clean install means your computer's storage drive is completely erased and OS X is installed to factory settings. This also means that no apps are installed and no files are stored — just the default apps and files that come with OS X.
If you want to install OS X El Capitan, you can. This latest version of OS X works with older iMacs as far back as 2007, and its performance isn't half bad, but you'll want to make sure you follow the next tip wisely.
Disable Features & Tone Down the Fancy Effects
With every new version of OS X comes a bevy of new features and fancy effects that make OS X look more prettier than ever, but they're not very friendly to older Macs with slower hardware.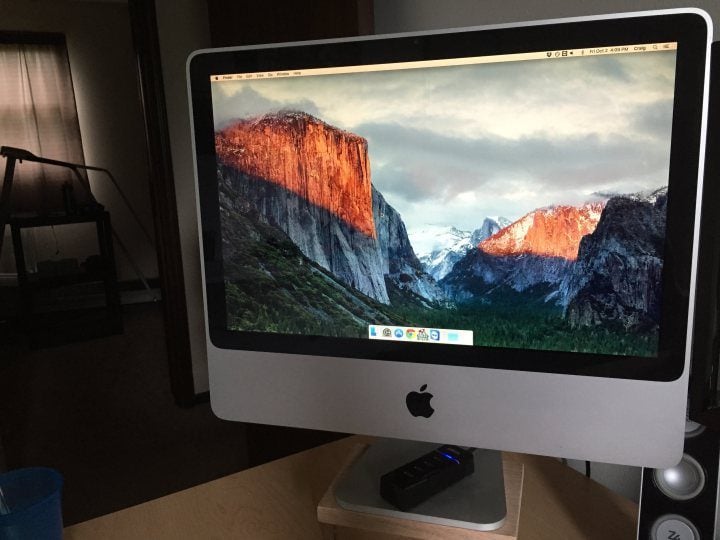 You can do yourself a big favor by opening up System Preferences, clicking on Accessibility, and placing a checkmark next to Reduce Transparency. While you're there, you can also place a checkmark next to Increase contrast to make folders and windows easier on the eyes.
Many users have had success by simply just disabling the transparency feature. Overall performance increases and the speed at which apps and Finder windows open is a lot quicker.
Disabling Notification Center widgets can also help with performance.

As an Amazon Associate I earn from qualifying purchases.