How to Stop iPhoto from Opening When iPhone is Plugged In
While most users do not plug their iPhone into their computer too often, there are some situations where this is necessary. For grabbing a quick charge, or backing up the iPhone, this process is extremely frustrating. One of the more annoying issues is that programs such as iPhoto and iTunes open by default.
While this is handy, these programs will slow down your Mac if they open every time the iPhone plugs in. Follow the steps below to disable iPhoto from opening automatically.
How to Disable iPhoto from Opening.
Select iTunes.
Plug in the iPhone with a USB cable and wait for iTunes to recognize the phone. Once the phone appears in the menu bar, tap the iPhone icon in the iTunes window.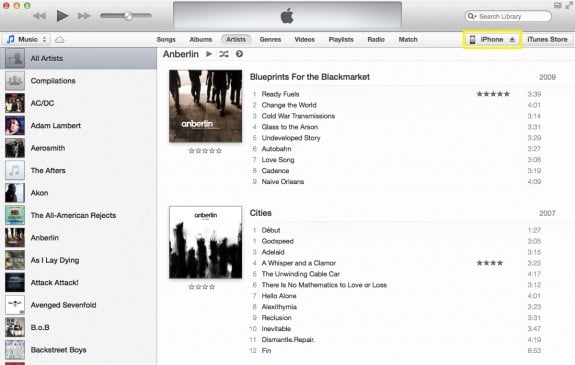 Once the settings for the iPhone appear, tap Photos.
Once the Photos tab loads, there are options for syncing photos with the iPhone. By default the iPhone syncs its photos with iPhoto every time the phone plugs in. While syncing photos with iPhoto is great, you can manually sync them so iPhoto does not always open.
To have the iPhone not sync photos, deselect the check box next to Sync Photos from iPhoto.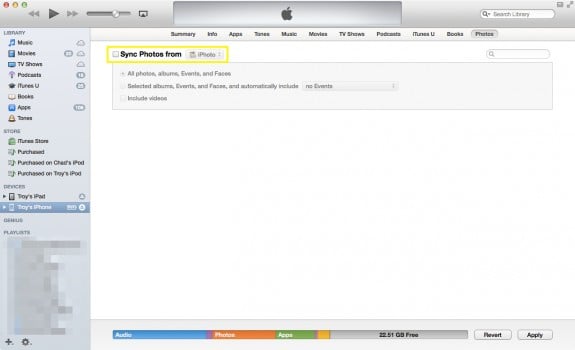 Deselect the box and tap Apply in the bottom right of the window.
When the new settings apply, iPhoto will no longer open by default.
Another option to consider modifying is the setting where iTunes opens by default. This is especially annoying for those who plug into their computer's USB port more often than every once in a while. The process is similar to the one outlined above and the link to that post sits below.
How to disable iTunes from opening automatically.
One of the main reasons that you would want to disable iTunes from opening by itself is for using the iPhone as a personal hotspot. While the iPhone is a WiFi hotspot, it is better to plug it in over USB for both better connection and so that your battery does not run down. By turning off the option that controls opening iTunes automatically, there is one less hurdle in the way of connecting your laptop to the internet while on the go.

As an Amazon Associate I earn from qualifying purchases.