How to Stop Notification Badges on the iPhone
When Apple showed off its first iPhone it promised simplicity. It wasn't enough to make the world's most advanced smartphone. The device had to be easy to use. iPhone OS, what would later simply be renamed to just iOS, was about making things simple so iPhone owners could get back to their lives. There was no notification. When a new email came through, a giant red number would appear on the right edge of each app icon. Today, almost every app supports these little number notifications on iPhone and iPad.
They're handy, but Notification Badges on your iPhone can get downright outrageous depending on the apps you have installed. Very quickly, your iPhone Home Screen can go from a serene place you go to get updates on the latest news to a sea of red dots all demanding your attention. Here's how to turn off number notification badges on the iPhone and iPad.
The iPhone and iPad Settings app allows users to manually control what types of notifications apps can send. These are managed at the app level, meaning you can kill some or all notifications for any app you like. Apple even lets users customize notifications from the apps they include on the iPhone and iPad. Let's begin.
Turn on your iPhone by pressing the power button. You'll need to unlock it too. Use the passcode that you'd normally put in or hold your finger on the TouchID-equipped home button below your screen if you have an iPhone 5s, iPhone 6 or iPhone 6 Plus.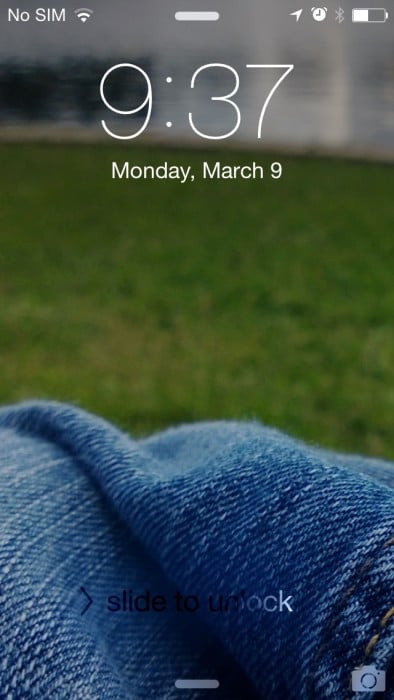 Welcome to the iOS Home Screen. Already, you can see in our example that there are a lot of red icons scattered everywhere. Look at your Home Screen and take note of the apps you'd like to stop clogging up your Home Screen with Notification Badges. It might help if you had a sheet of paper and a pen to note the seriously annoying apps so that you don't have to switch back to the Home Screen during the process.
Find and open the Settings App.
Tap on Notifications in the Settings app. It's the fifth setting from the top.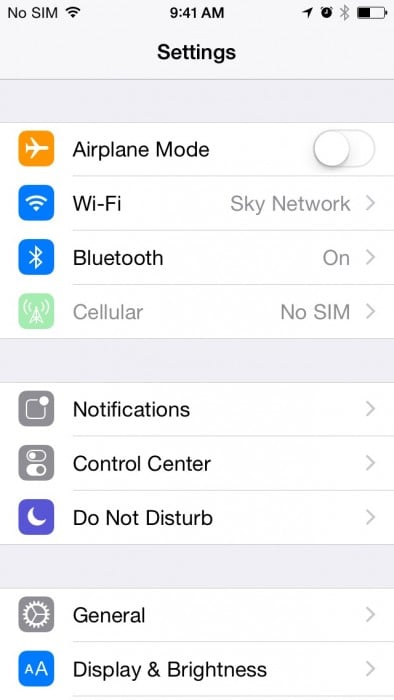 Welcome to the Notification area. From here you can choose what order Notifications appear in your Notification shade, turn off sounds and kill off alerts. You can also put an end to individual Notification Badges. Unfortunately, Apple doesn't allow users to turn off notification badges universally. Instead, it's done on an app by app basis. Take that sheet of paper and tap on the name of the first app you'd like to get rid of notification badges for. In our example we are going to turn off the Mail Notification Badge. So we're tapping on Mail. You should tap on the name of whatever app you'd like to start with.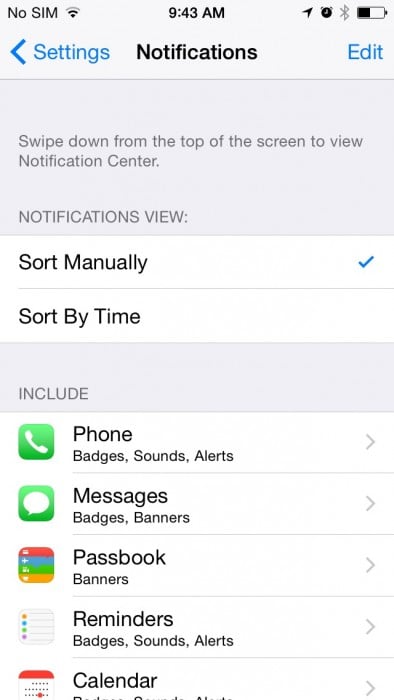 The switch at the top of your screen allows you to turn off all kinds of notifications coming from a particular app. You want to be careful when using this setting. For some apps, it just makes sense for some apps to be able to notify you if something goes wrong. I'd say, only use that switch if its an app that's being particularly egregious — like a game that just won't stop messaging you and asking you to play with others.
Mail ties notifications to individual email accounts so what you see on your screen will be different from what's included in the example. That is, unless you too are changing notification settings for Mail. Lock for the switch that says Badge App Icon. It's that switch that you want to flip so that there are no numbers setting next to your app icons. From here you can also change other notification settings.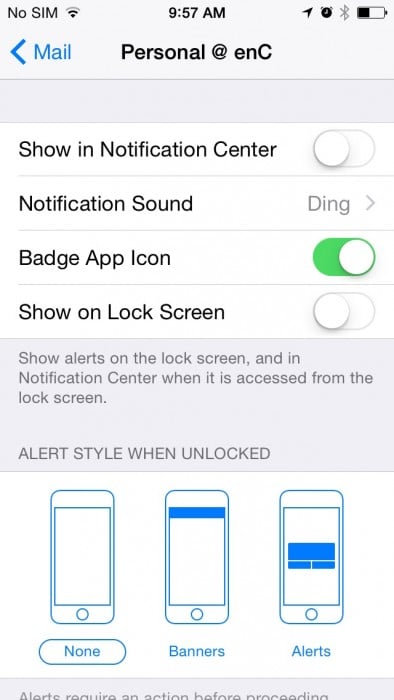 Change the Alert Style to Add Notification banners for your individual apps if they support them. You can also add on-screen alerts that force you to close them. Only use that option if an app is absolutely critical to your day. For example, it's probably a very good idea to leave the notification settings for the Phone and Messages apps alone. That's because, by now your brain is already memorized how those apps work and how you know when you've missed something important. If you've uninstalled an app, re-installing it won't restore the notification settings you had.
Press the Home button on your screen to go back to your app Home Screen. The app you just changed shouldn't have a Notification Badge next to it. Now just do this for all the other applications that may be bothering you.