How to Stream Video to the Xbox One from Windows 8.1
It's a great time to own an Xbox One, Microsoft's latest all-in-one entertainment system. However, it's not a great time to own the console and want to watch video that wasn't purchased through the Xbox Video Store, or available on Netflix. Today, the Xbox One lacks the ability to read hard drives and let users play video directly from them. It's a weird omission, a hole that millions of user's likely hope will be plugged in a forthcoming Xbox One update. Thankfully, users can stream video to the Xbox One from Windows 8 tablets, desktops and laptops. Here's how.
First, you'll need the video that you're trying to stream. Video purchased from the iTunes Store, Google Play, and Amazon Instant can't be streamed to the Xbox One. That's because each of those stores lock that content so that it can only be played through official methods. Video ripped from a DVD or downloaded through peer-to-peer websites can typically be played if their format matches what's available for playback in Xbox Video.
For our example we're using the trailer from the BBC show Sherlock.
Go to the Start Screen by pressing the Windows Key on your keyboard or the Windows button below your tablet or convertible's display.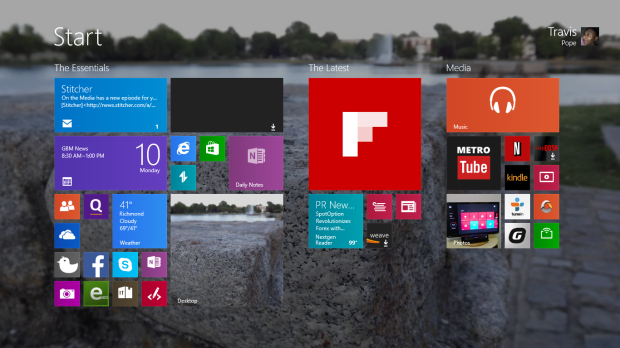 Click or tap on the Desktop tile if you have it pinned to your Start Screen. If you don't, place your finger anywhere on the Start Screen and swipe upward to reveal a list of installed apps. Mouse and keyboard users can click on the down-facing arrow in the bottom-left corner of their screen to open up a list of installed apps.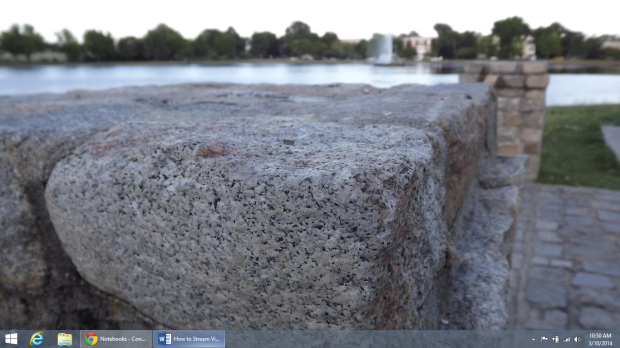 Right click on the folder icon in the Desktop's Taskbar at the bottom of your screen. Now click on the Videos option.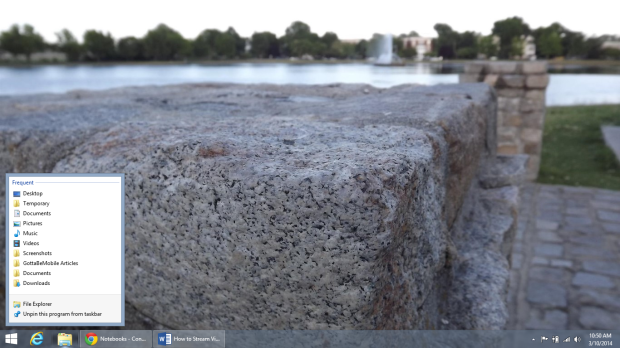 Here you need to check to make sure that the video you're trying to play is in the Videos folder. If not, find it by right clicking on the folder icon again and opening Downloads, and drag it into the Videos folder.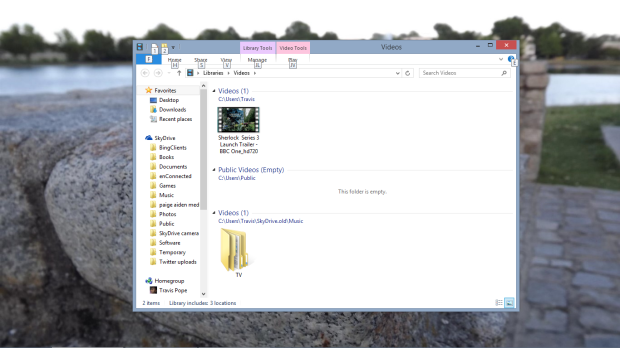 Go back to the Start Screen by pressing the Windows Key or Windows button below your device's touchscreen and open Xbox Video.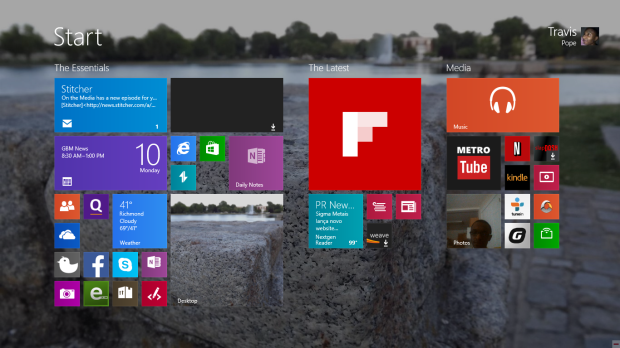 Turn on your Xbox One with a controller or by saying, "Xbox On."
In Xbox Video, scroll over to the far left of your screen. If your video is something that it understands Xbox Video will show it under the Personal Videos header. Tap or click on it to begin playing it.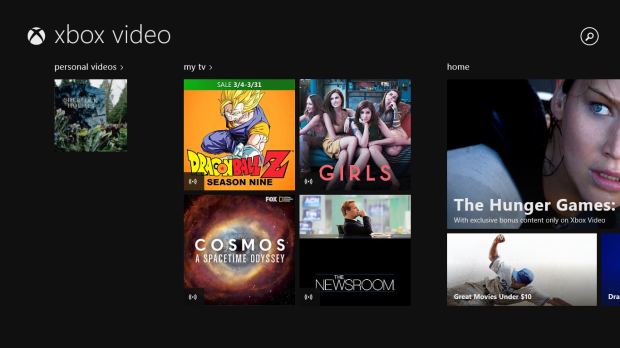 With the video playing, place your mouse cursor in the top-right corner of your screen or swipe from the right edge to the left to bring up the Charms Bar. Now click or tap on the charm labeled Devices.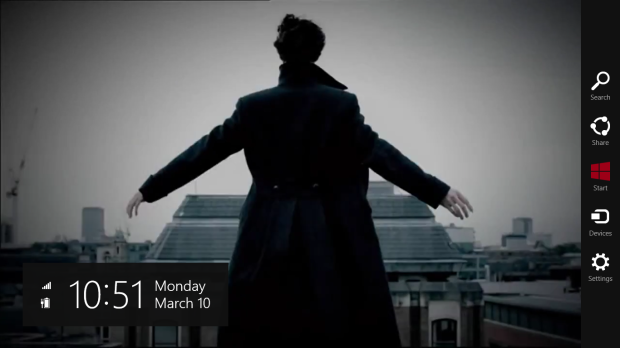 Click or tap on Play.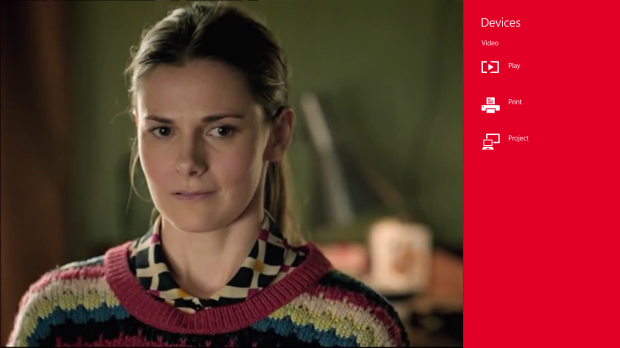 Tap or click on the Xbox One in the menu. If you don't see the Xbox One here then you might need to restart your Windows 8 device or Xbox One and try again.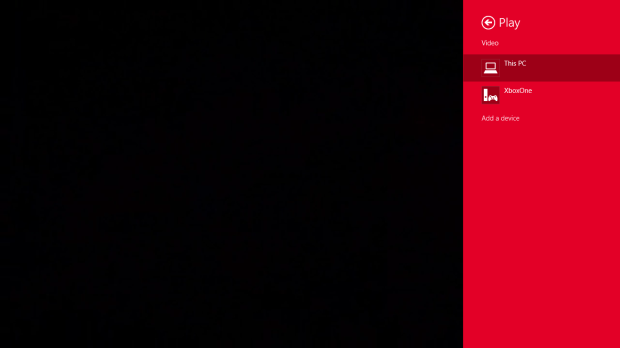 There you have it. You're now streaming content from your device to the Xbox One. It's important to remember a few things when using this functionality. First, the stream will stop if you put your device asleep or turn it off. It's also important to remember that some videos might not play correctly due to formatting issues. Of course, your Windows 8 device and your Xbox One will need to be on the same network for streaming to work.

This article may contain affiliate links. Click here for more details.