How to Switch from iPhoto to Photos on Mac
When you update your Mac to OS X 10.10.3 you'll notice that there is no longer an iPhotos app on your Mac. With this recent update Apple replaced iPhoto with Photos. The new Photos app looks a lot like Photos on iPhone and iPad and is designed to sync your photos and photo edits across all of your devices.
This guide will show you how to switch from iPhoto to Photos on Mac, and share important details that you need to know about this process.
Photos is a free upgrade for Mac users and it replaces iPhoto and Aperture. For the average user this delivers a set of powerful photo editing tools, but it does not completely mirror the features in Aperture so some professionals may still want to use that service.
Upgrading the iPhoto library to Photos will take some time and it depends on the speed of your machine and the size of your iPhoto library.
iPhoto to Photos Upgrade Warnings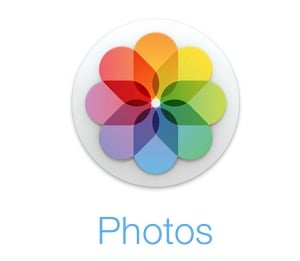 When you choose to upgrade your iPhoto library to Photos you will no longer be able to make changes in Aperture and sync those changes to the new Photos library. You can still access your photos in Aperture and use a different library, but the two products will not match up.
iPhoto and Aperture still exist on your computer if you own both of them, and you can still open and use them, but support for both will soon fade away.
How to Upgrade iPhoto to Photos on Mac
Overall this is a simple process that should only take a few minutes. You should plan to keep your computer on for at least 15-30 minutes while you perform this process. You don't need an Internet connection right away, but if you plan to use the iCloud Photo Library you will need to connect at some point.
Click on the Photos icon.
Choose a Tour or to Get Started.
Choose to Use iCloud Photo Library. If you want all of your photos to exist in the cloud and appear on all of your devices you will need to choose to use iCloud Photo Library. You can skip this and turn it on later if you want to figure it out or if you need to trim down your Photo library to fit the amount of iCloud storage you pay for.
Pick Your iPhoto Library. If you have multiple libraries on the main drive you should see an option to choose your iPhoto library. If you only have one it may proceed without asking you to check.
If everything works and Photos discovers your iPhoto library you are good to go. You just need to wait for Photos to finish preparing the library and then you are good to go.
How to Switch Photos Libraries
If the system does not find your iPhoto Library. Close Photos. Hold Option when you open Photos to pick the Photo library you want. You may need to do this to find a library on an external drive. After you click on it Photos will convert to a Photos library.
You cannot use this with iCloud Photo Library unless you choose to make it your System Photo Library.
How to Set New System Photo Library
For users who want to use iCloud Photo Library with a Photos Library that is not the default one in your Pictures Folder you will need to go to Photos -> Preferences -> General -> Click Use as System Photo Library. This must be formatted HFS and should remain connected.  You will then need to turn iCloud Photo Library Back on. This is on the iCloud tab next to the General tab.

As an Amazon Associate I earn from qualifying purchases.