How To Sync Documents to Windows Phone Using SkyDrive
While it doesn't get much attention, Microsoft's Windows Phone operating system has a few features that differentiate it from smartphones running iOS and Android. For most business users its key stand-out will likely be the free version of Office that is included with every Windows Phone device. With it, users can view presentations created with Microsoft's PowerPoint application and view and edit documents from Word and Excel.
Unfortunately, in its quest to make things easier for consumers, Microsoft didn't necessarily make it apparent how users are supposed to sync their documents. Here's how to sync documents to Windows Phone Using SkyDrive
Save the document to your desktop or local hard drive. In our example, our document is called Test Document.
Go to SkyDrive.com and enter the same user name and password that you used for your Windows Phone Device.
Open your Documents folder in your SkyDrive cloud storage.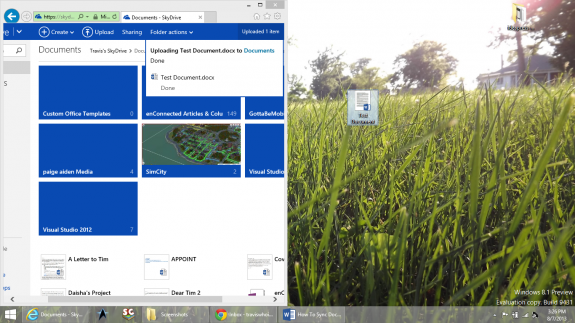 Drag and drop your document into the Documents folder on your SkyDrive from your desktop.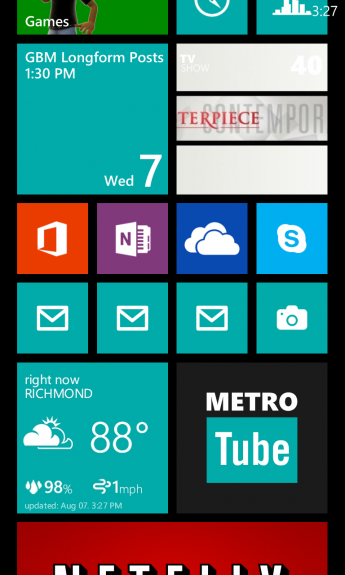 Unlock your Windows Phone and tap to open the Office hub. It's the orange, box looking tile.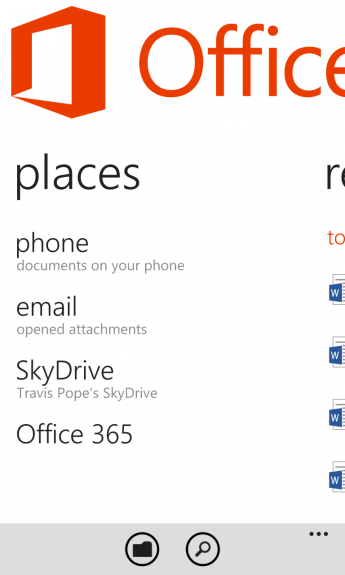 In the Office hub tap SkyDrive under places.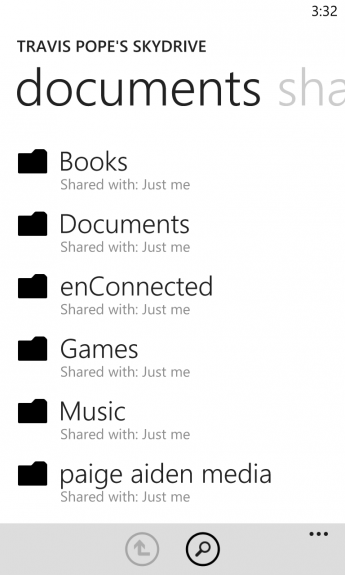 Tap Documents.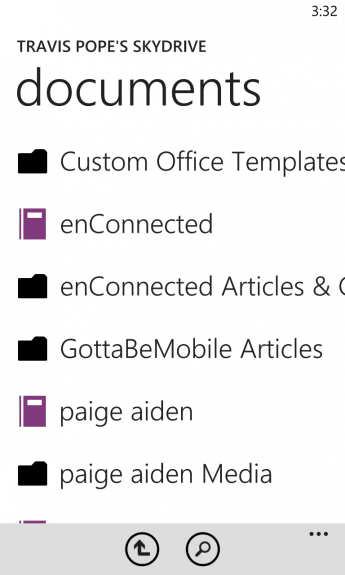 Scroll to find the document you recently uploaded to SkyDrive. The entire list is in alphabetical order.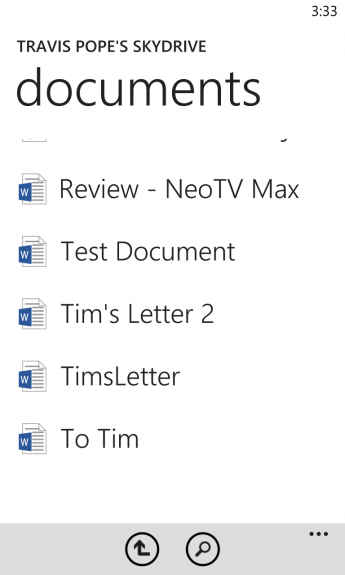 Tap to open the document. In our example, this is Test Document.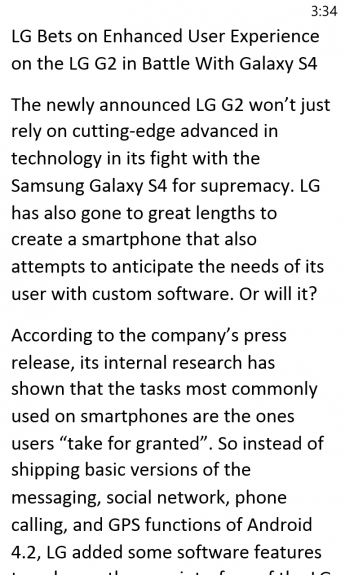 You've just synced your first document to your Windows Phone from SkyDrive. From here, you can choose to edit these documents and save them on your phone locally or make changes and sync them back to SkyDrive for use on other Windows Phones or your PC.
Remember, right now only certain document types work on Windows Phone. Today, that includes Power Point presentations, entire Excel workbooks and Word documents. It's also key that you approach creating and editing documents in Office on Windows Phone the same way you would other mobile applications. It is not fully featured, and even some styles in Word documents do not yet work on any other version of Office besides the traditional application.

As an Amazon Associate I earn from qualifying purchases.