How to Sync Email, Contacts and Calendar with iCloud
The new iCloud replaces MobileMe, Apple's previous tool for syncing personal information data like email, contacts and calendars. While I would recommend using something more feature-rich like Google Apps, which has all three and adds Google Docs and much more, you still might want to use the new iCloud feature to have a second copy of the content. Who wants to be beholden to one company with this very important data? You might also prefer to use iCloud because you don't want another account and you get iCloud as part of the Apple ecosystem.
To set up iCloud sync you only have to set up iCloud and be sure to turn the features I mentioned on in Settings. Let's start with your Mac computer.
Mac iCloud Sync
To take advantage of this feature you will have to update to the latest version of OS X Lion 10.7.2. Download the update from the Software Update menu item under the Apple Menu. Once you download and update your computer, you can find a new iCloud item in Settings.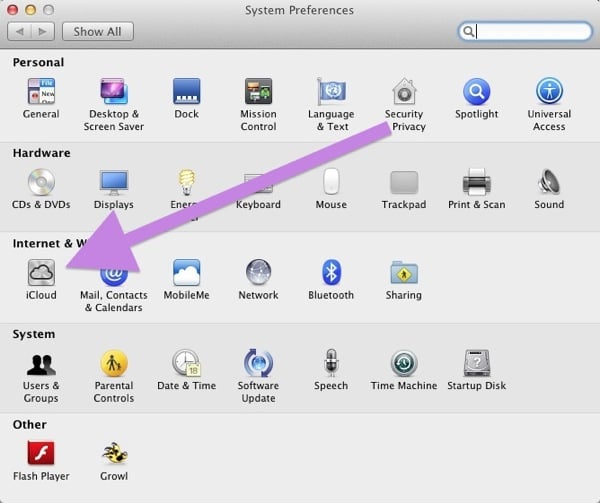 If you haven't already, it will ask you to create a new account or move your MobileMe account over to an iCloud account. You will no longer have access to your MobileMe account after making the move, so think carefully. The good news: you get an extension of your MobileMe account until June 30, 2012.
The first three items on the list of functions in the iCloud Settings handle these three functions. Make sure they are checked and you're good to go!
You will now have a new account in iCal, Mail and Address Book. Go into the Preferences of each application to rank your iCloud first to make it the preferred account for each.
Windows iCloud Sync
To setup iCloud on a Windows PC you will need to install the latest version of iTunes 10.5 and the iCloud Control Panel. Once installed, the iCloud Control Panel will ask for your iCloud user name and password.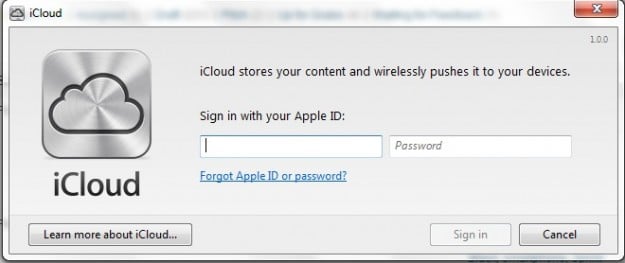 Next it opens the actual Control Panel where you can choose which elements to sync. Before you actually start checking boxes and hit Apply, be sure to run Outlook at least once so you have it setup. If you don't, iCloud Control Panel will not work.
The Control Panel will sync your iCloud Mail, Contacts and Calendars & Tasks with Outlook. You can also sync other things, like Photo Stream (read How to Get iCloud's Photo Stream Working on a Windows PC) and your bookmarks with Internet Explorer.
iOS 5 iCloud Sync
The steps work similarly on your iOS device, if you have iOS 5. Open the Settings app and choose iCloud. If you haven't already enter your iCloud credentials or set them up and then turn on the first three items on the list.
After doing the above, you will have a new Mail, Contacts and Calendars account.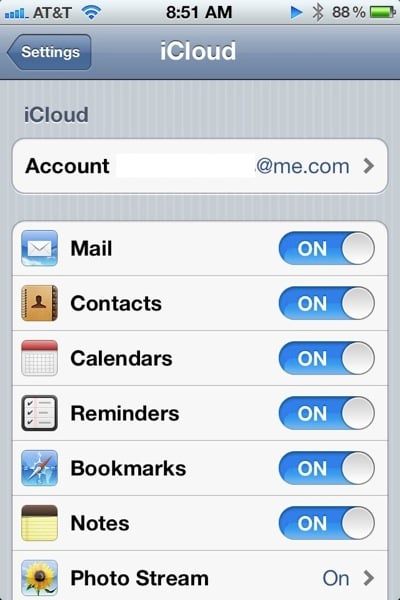 Parts of this article was also contributed by Sumocat.