How to Sync iBooks Across Multiple Apple Devices
It's no secret that iBooks is a huge mess, but for those that rely on Apple's own ebook service, it's at least workable most of the time. If you use all Apple products exclusively, iBooks makes it easy to view your ebooks on all your devices and have them sync up so you can start on a book on one device and finish it on a different device.
However, seeing as how we just mentioned that iBooks is a huge mess, it's not that easy sometimes, and syncing iBooks between Apple devices can be a nightmare for folks that aren't quite sure what they're doing. However, we've decided to come to the rescue and at least try to help you out by providing a step-by-step guide on how to sync iBooks across multiple Apple devices, including your Mac computer.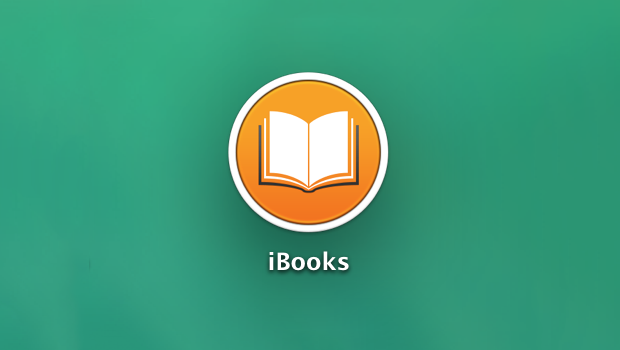 Before You Begin
If you're wanting to sync iBooks across your iOS devices as well as your Mac computer, you must have OS X Mavericks installed on your Mac and and iOS 6 or iOS 7 installed on your iOS device. You'll also need your Apple ID credentials ready, so make sure you haven't forgotten the password.
Sign Into iBooks on All Your Devices
If you're not already signed into iBooks on all of your iOS and OS X devices, you'll need to be in order for syncing to work. This is your Apple ID, which is the same username and password that you use to purchase apps and other content on iTunes.
Syncing iBooks with iCloud
iBooks uses iCloud to sync ebooks across all of your Apple devices, and the first time you open up and log into iBooks on a device, you'll be asked if you want to use your Apple ID to sync iBooks. The answer is an obvious yes, so tap on Sync when this message pops up.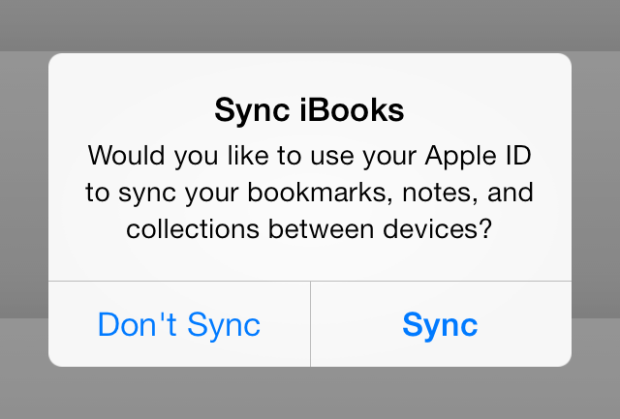 One thing to be aware of is that all your ebooks are stored in iCloud, and if you download an ebook onto one of your devices, it won't automatically download it to all of your other devices. This means that you have to download the ebook separately on each device that you want synced in order for bookmarks and such to sync across devices.
When you buy a book from the iBooks Store, it'll show up on all of your devices under "Purchased," but it won't be automatically downloaded to all devices at once. Again, you'll have to downloaded it separately to each device in order to get bookmarks, highlights and notes synced across devices.
Starting on One Device, Finishing on Another
If you're like a lot of ebook readers, you usually start reading a book on your iPad, but you'll finish it on your iPhone while you're on the go. This is where bookmarks come in handy. To create a bookmark and save the spot you were at, just tap on the bookmark symbol in the upper-right corner. It'll turn red to let you know that the creation of a bookmark was successful.
Once you've switched devices, it's a little tricky at first to instantly pick up where you left off. You would think that simply just opening the book on a different device would automatically take you to where you left off, but there's a few more taps you have to go through before you can get to your bookmark that you created.
On your iPhone or iPad, open up the book that you want to continue to read. Next, tap on the icon with the three parallel lines (to the right of Library).
Then tap on the Bookmarks tab at the top. This will reveal all the bookmarks that you saved. All you have to do is tap on one and it'll take you to that spot in the book.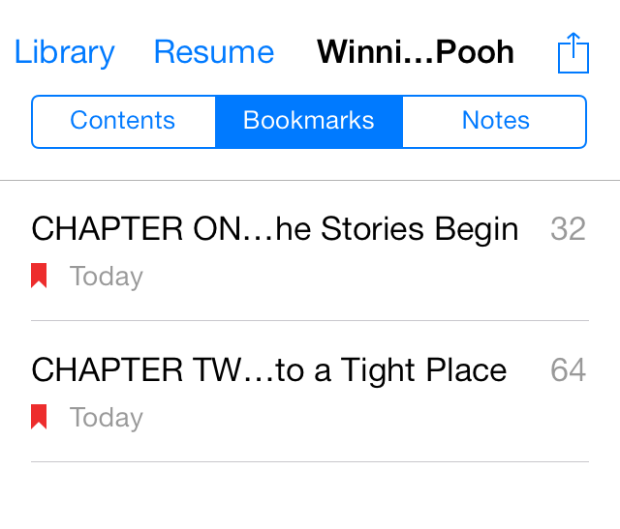 When you open up iBooks on an iOS device, books that you've purchased but aren't yet downloaded onto said device won't show up on the main page. Instead, you have to tap on the downward arrow next to Books and then tap on Purchased Books to get them to appear. From there, you can tap on a book to begin downloading it to your device.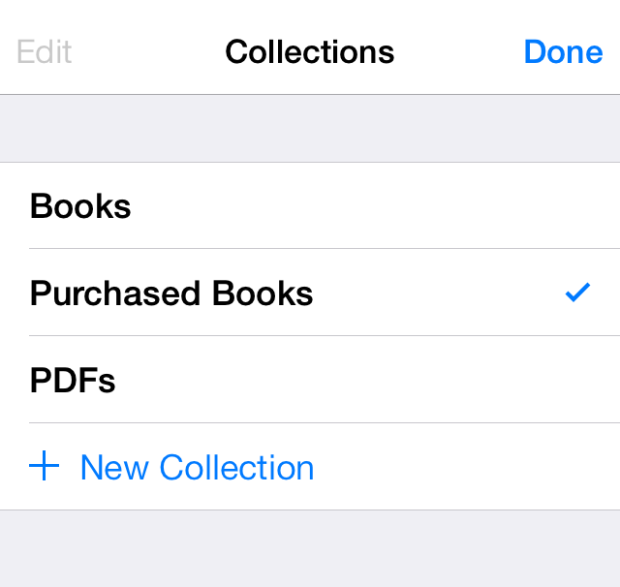 Once a book is downloaded to all of your iOS and OS X devices, bookmarks will sync, as well as any highlights and notes that you take along the way.
The Deal with PDFs
If you're trying to sync to your own personal PDF documents across all of your Apple devices, good luck.
It turns out that it's not as easy to do compared to DRM-filled ebooks purchases from the iBooks Store. We talked about the issues with PDFs in iBooks in the past, but the jist of it is, it's probably better to use a separate app for syncing PDFs (and other non-purchased content) across multiple iOS devices, like Calibre, rather than trying to get iBooks to work with your PDFs. Apple says you can easily sync PDFs, but we've discovered it's a nightmare.

As an Amazon Associate I earn from qualifying purchases.