How to Sync iPhone Notes with Your Gmail Account
If you have a Gmail email account and an iPhone, here's how to sync your iPhone notes with your Gmail account and access them on any computer when you log into your Gmail account.
Gmail is one of the most popular email services around, and the iPhone is one of the most popular smartphones on the market. Together, they can create the ultimate combination. If you use the Notes app on your iPhone religiously and wish you could access them in your Gmail account, you're in luck.
There are a couple of steps you need to take in order to make this happen, but it's rather easy and most likely you already have most of the hard work done already if you have your Gmail account connected to your iPhone.
Here's how to sync your iPhone notes to your Gmail account to access them on any computer, no matter if it's a Mac or a Windows machine.
Setting Up Gmail on iPhone
The first thing you'll need to do in this process is to add your Gmail account to your iPhone. You might already have this ready to go, but if not, just follow these simple steps:
First, open up the Settings app and then scroll down and tap on Mail, Contacts, Calendars. Up toward the top, tap on Add Account.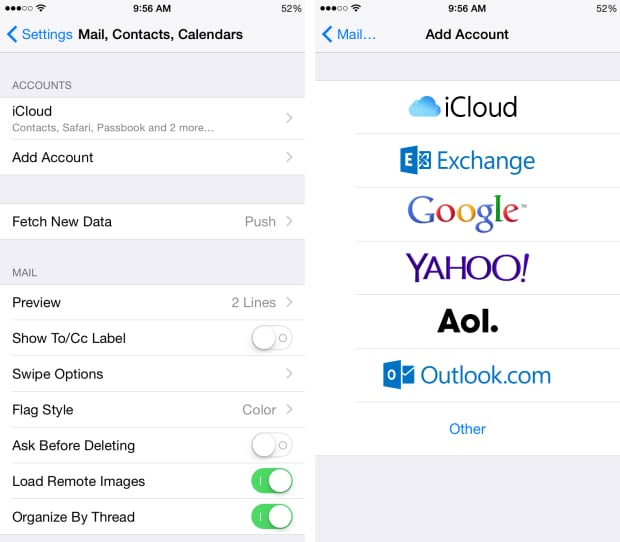 You'll see a list of options available, including Google (Gmail), Yahoo, AOL and Outlook. Choose Google, obviously.
On the next page, you'll type in your name, email address, and the password to your Gmail account. Tap Next in the upper-right corner when you're done and iOS will verify the information.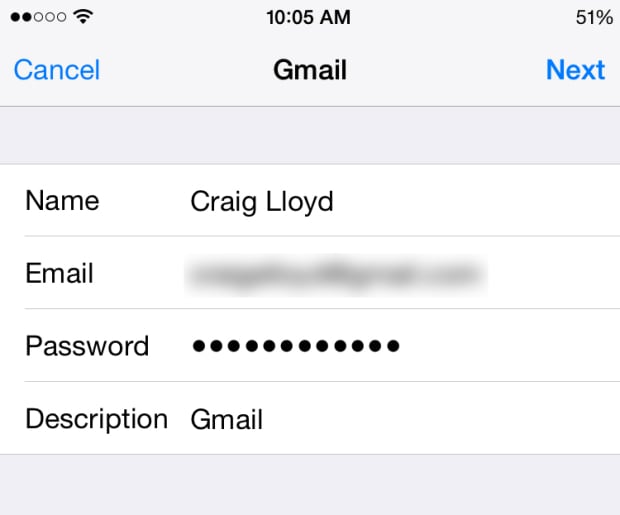 Once verified, the next page will have you select the information that you want synced, including your email, contacts, calendar and any notes. Toggle any of these that you want, but be sure to select Notes in the list to make sure your iPhone notes will get synced. From there, tap on Save in the upper-right corner.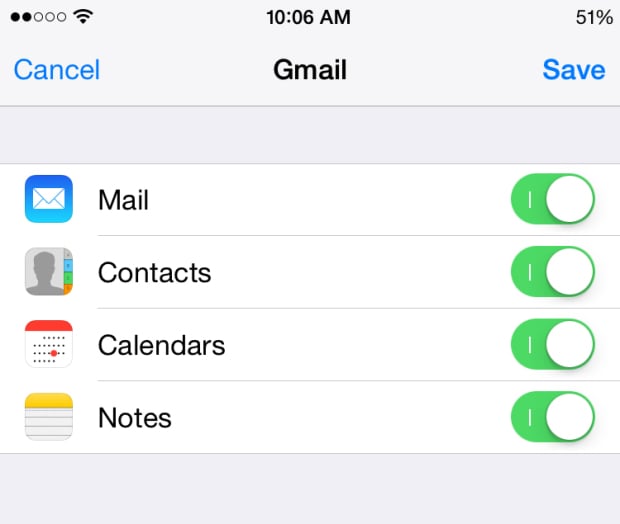 From there, you can open up the Mail app and see all of your email just like you would see it on Gmail. It's really simple to set up.
The nice thing about this method is that the Mail app is fully integrated into iOS, so it works well with other apps that you go back and forth from. However, it doesn't have the features as the Gmail app, such as labels and starring email. However, this is where the second method comes into play.
In any case, I digress, because the goal here is to sync your iPhone notes with Gmail.
Syncing Notes
Again, in order for iPhone notes to sync to your Gmail account, you'll need to select Notes in that last window, and after you do that, a Gmail folder will appear in the Notes app, so any new notes you create in that folder will appear in your Gmail account. A Notes label will appear in your Gmail sidebar, from which you can view your iPhone notes right in the web browser.
Unfortunately, it's a one-way sync, which means that any notes you create on your iPhone will appear in your Gmail account, but you can't edit them in Gmail. You can only edit them on your iPhone or other iOS device that you have synced to your iCloud account.
This certainly isn't an alternative to iCloud syncing, but it can be really helpful if you use Gmail a lot, as you can access your iPhone notes right from your Gmail account with ease.

This article may contain affiliate links. Click here for more details.