How to Sync Webpages from Computer to iPhone
A handy new feature that a few modern browsers support is tab syncing. With tab syncing all of your pages (a.k.a tabs) that you have open on your desktop or laptop are available on your smart phone as well. Tab syncing is great for looking up a page that you had open on another device without trying to find that page again manually. While browsing the web on a mobile device is not always the exact same experience as on a desktop, most websites are now optimized to work well from any smart phone.
Both Chrome and Safari web browsers support the tab sync feature. Follow the guide below to start using tab sync on the iPhone.
How to set up tab sync in Chrome:
To begin syncing tabs from google chrome on your desktop or laptop, the same google account must be used on the computer and iPhone. After signing into chrome with your google account, Open Chrome.
After opening chrome tap Menu.
Select Settings.
Tap Account.
On the next page tap Sync.
If the Sync Everything setting is not already enabled, move the slider to On.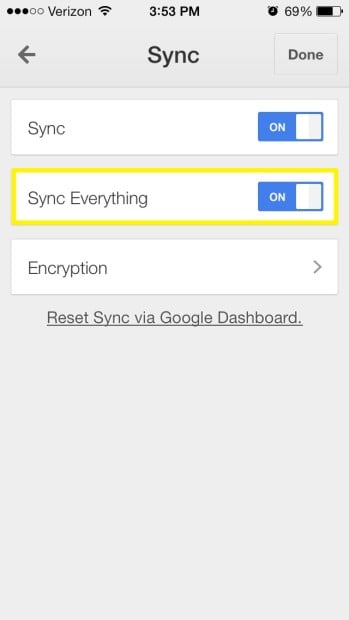 Next, open chrome on your laptop or desktop and select Menu.
From the menu, tap Settings.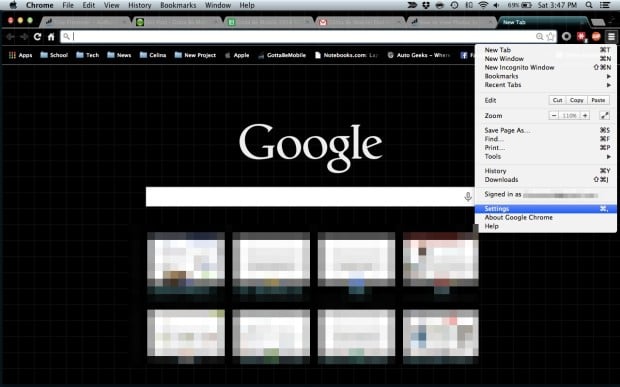 Tap Advanced Sync Settings.
Be sure that the Open Tabs box is checked and then select Ok.
After this step, browser tabs will be synced between the iPhone and your computer. To view tabs from your desktop, open a new tab and in the bottom right of your screen tap Devices.
On this next page there should now be a list of the devices connected with your google account and the tabs you have open in their chrome browser.
To view tabs that are on your iPhone from your computer tap Menu, Recent Tabs.
As a side note, if you have any incognito (private browsing) tabs open either on your computer or iPhone, they will not be synced between your devices.
How to set up tab sync in Safari:
Much like google chrome you can easily sync tabs between your iPhone and safari. By using your Apple ID, tabs both on your computer and iPhone can flawlessly be shared. To begin, tap Settings.
Next, select iCloud.
Under iCloud, check and make sure that Safari is ON.
On your desktop or laptop, Click the Apple icon in the top left of your screen and select System Preferences.
In System Preferences, select iCloud.
On the iCloud page, check the Safari box.
After these steps have been completed on both the iPhone and your other computer, tabs will now be synced between the devices. To view tabs left on your computer from the iPhone, Open Safari.
Select Tabs.
Swipe up from the bottom to view Shared Tabs.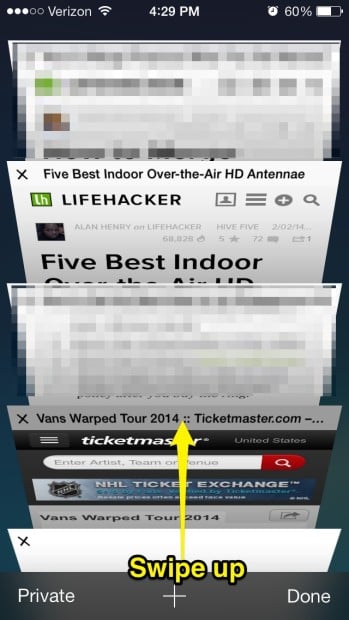 After swiping up, the tabs from your other computers will be displayed beneath your other tabs.
To view tabs that are on your iPhone from your computer Open Safari and tap the iCloud icon.
The tabs on your iPhone will then be displayed and you can select them from there.
A difference between tab syncing with Safari and Chrome is with private tabs. In Chrome, any incognito tabs will not sync between devices but in Safari having a private tab open on either your computer or the iPhone will disable tab syncing completely. To re-enable the sync of tabs in Safari the private tab must be closed.

This article may contain affiliate links. Click here for more details.