How to Sync Your iPhone with a New Mac or PC
Depending how long it has been since you synced your iPhone, you might need to sync up to a new computer to get the new iOS 5 software update.
If you have your old computer, the process is a bit easier because you can transfer your music files over with an external hard drive.
If the only copy of your music files is on your iPhone or iPad, you will need to use a special tool to manually move them over to your new computer.
This guide is also helpful if you are switching from a Mac to a PC and want to change which computer your iPhone will wirelessly sync with.
You can manually move some of your files and information to a new Mac or PC, but the easiest way to start using your iPhone or iPad with a new computer is to get an app like iExplorer or PhoneView.
Be sure that you use one of these tools and follow the steps outlined below before you sync with iTunes on your new computer.
iPhone to New Mac
If you have a Mac, or are switching to a mac, PhoneView is your best bet. This app is $19.99 with a free 7-day demo to let you try things out.
With this app, you can copy all of your important files from your iPhone to your new Mac. PhoneView backs up the following items to your Mac;
SMS and iMessages
Photos
Phone Voicemail
Call History
Third Party Data
Full Contact List
Mobile Safari Bookmarks
Copy Movies and Photos to Your New Computer
There's no need to jailbreak your iPhone to make this work. After you use this tool to move items to your new computer, you should be able to use it to send them back.
iPhone to New PC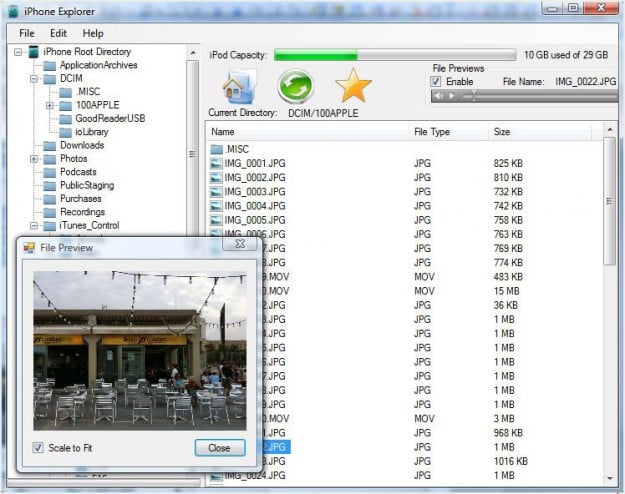 On the Windows Side, iExplorer is a great option. When you plug in your iPhone, iPhone Explorer will give you access to many of your important files such as;
Photos
Music
Video
SMS and Address Book With Jailbreak
Third Party App Data
And more
Backup Contacts on iPhone
If you just want to backup your contacts from your iPhone, and restore them to a new iPhone, you can use iDrive Lite, a free iPhone app.
Additional Steps
In addition to using these tools, you need to make sure that you have the information backed up.
You can follow the directions in this video to transfer the apps and other purchased from your iPhone to your new computer.
While you can download your apps again for free, you need to make sure you have your app data backed up. Your app data is where you have your actual data — like all of your Angry Bird scores and levels.

As an Amazon Associate I earn from qualifying purchases.