How to Take a Screenshot on the Google Pixel
This quick guide will explain how to take a screenshot on Google's impressive new Pixel and Pixel XL. New owners will have lots of questions, and one of them is always how to take a screenshot. Read on for the quick and simple steps you need to take.
On October 4th Google unveiled their very own smartphones. Made inside and out by Google. Now that the phone is readily available one of many things you'll want to learn to do is take a screenshot. Below is a general setup guide as well for new users.
Read: Google Pixel Setup Guide: 10 Steps to Get Started
The easiest way to share a funny picture, save an email or send someone a copy of a text is through a screenshot. Basically capturing what's being shown on the screen and saving it. It's extremely useful, and really easy to do once you know how. It's been the same on most Android devices for years, but new Pixel owners or first-time Android buyers will need to know how.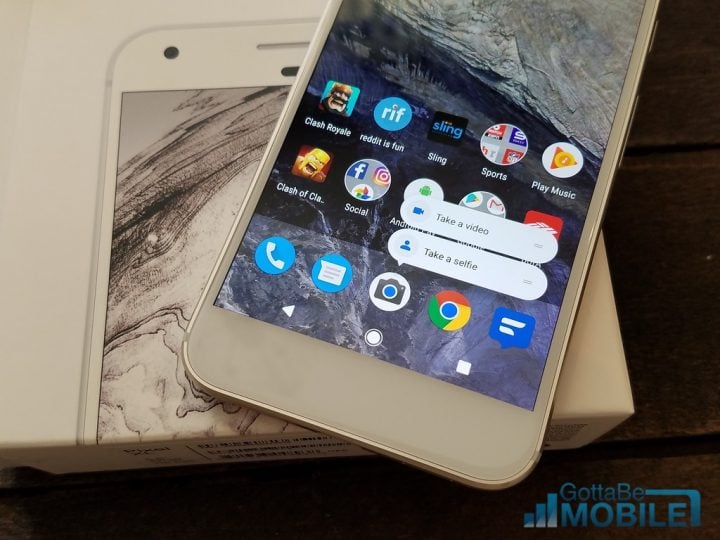 If you've owned other Android devices, you already know how. However, the Pixel offers enough that some iPhone owners could make the switch. If so, the process is will be a little different. Below are the steps to taking a screenshot on the Google Pixel.
For those confused. A screenshot (or screengrab) is our smartphones capturing and saving what's on the screen. Which can then be edited, saved, shared and more. This is a very handy feature.
Instructions
It's really easy and only takes long-pressing a few buttons at the same time.
All owners need to do is push and hold both the power button and the volume down key at the same time. Push both at exactly the same time, hold for a moment, and let go. This can be tough because they're both on the same side, but it's easy after you master the timing. You'll hear a camera shutter-type sound and see a visual screen capture animation. Then it will be saved to the gallery, and accessible from the notification pulldown bar.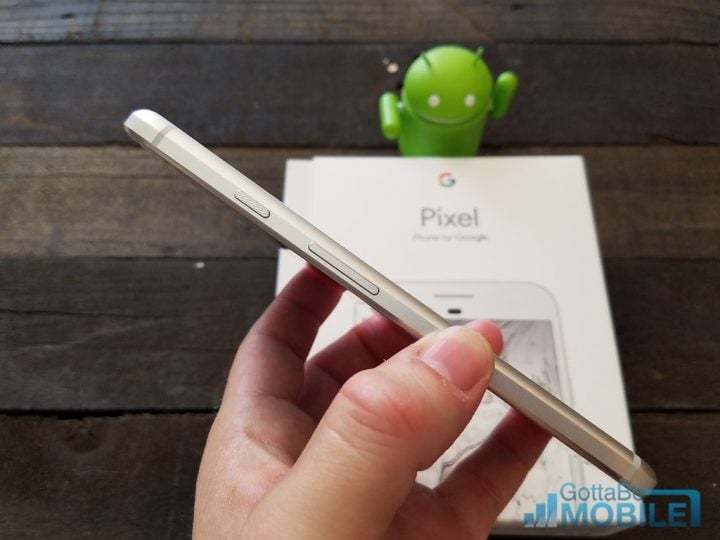 Both buttons are on the same size, so you may need to use two hands. It may take a few tries to perfect the timing for beginners, but once you figure it out it's easy. Some cases make this challenging as it pushes more buttons down than you'd like, so keep that in mind if the volume adjustments keep appearing instead of a screenshot.
Once a screenshot is taken pull down the notification pulldown bar to view, share, or even edit. More options will also be available in Google Photos to add filters and such before posting to social media.
If these steps don't work just try again. It's all about hitting the power and volume down buttons at the same time with a brief pause, then letting go. Timing is everything.
Read: 7 Best Google Pixel Screen Protectors 
That's it. This same method works on almost all Android smartphones and tablets that aren't made by Samsung. Devices with a home button usually use Power+Home instead of volume down.
Stay tuned right here for more how to coverage and tips in the near future. While you're here, check out some of the best Google Pixel cases below.
20 Best Google Pixel Cases to Protect Your Phone
Google Clear Case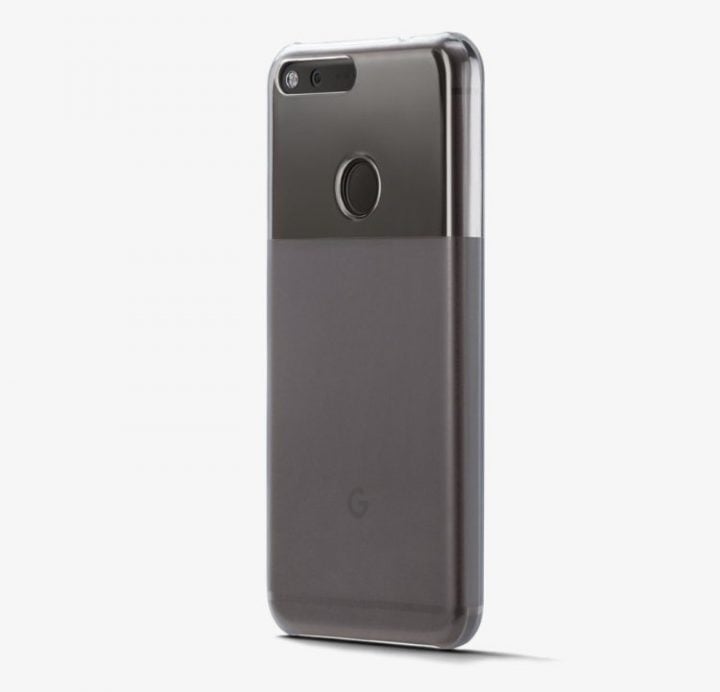 Getting a case from the phone maker themselves is often the best route to take. Google's clear cases show off the unique design, glass back, or that Really Blue Pixel model.
It looks like a standard cheap TPU case, but Google uses a hard durable polycarbonate plastic. There are precision cutouts for all of the ports, buttons, and sensors. This is a sleek and minimal way to protect the Pixel or XL. It's available now in the Google Store, but it's expensive.

As an Amazon Associate I earn from qualifying purchases.