How to Take a Screenshot on the LG G5
The LG G5 is now available throughout the United States from carriers and retail stores, and that means millions of buyers bought one and have lots of questions. One thing we get asked about with each new phone is how to take a screenshot. With that in mind, below are the quick and easy instructions for multiple different ways to take a screenshot on the LG G5.
On February 23rd the new LG G5 was announced, then released on April 1st. It has a radical new all aluminum frame, and a modular design with a slide-out tray on bottom for the replaceable battery. However, the biggest change is the fingerprint scanner on back and buttons moved to the side.
Read: How to Enable the LG G5 Always On Display
It's the first LG smartphone in more than a few years that doesn't have all the buttons on the back. As a result, taking a screenshot isn't very easy using the usual button combo from prior years. Whether you want to screenshot funny posts on Facebook, memes from the internet, or even part of an important email, screenshots are an easy way to save things off the LG G5 screen.
If you've ever owned or used an Android device in the past few years you'll be right at home and probably won't even need to search how. However, if you're new to smartphones, or recently switched to LG from an iPhone or Samsung Galaxy, you'll need to learn how. With the LG G5, there are multiple ways to take a screenshot.
For those confused. A screenshot (or screencap) is essentially our smartphones capturing and saving whatever is on the screen. This can then be edited or cropped to get exactly what you want, and comes in extremely handy for a variety of uses.
Instructions
Without the buttons on the back and the fingerprint scanner doubling as the power button, not to mention the high placement of the volume up/down keys, taking a screenshot on the LG G5 isn't easy. It's very difficult actually, which is why they've included a one-tap shortcut right in the notification pulldown shade.
Those who'd like to capture what's on the screen can take a screenshot on the LG G5 using three different methods. Press the power (fingerprint scanner) and volume down buttons down and hold, at the same time. This has been the method for years, but is rather hard to do on the LG G5. There's also the LG Quick Capture button in the notification bar, or use Google Now. We'll explain them all in more detail as well.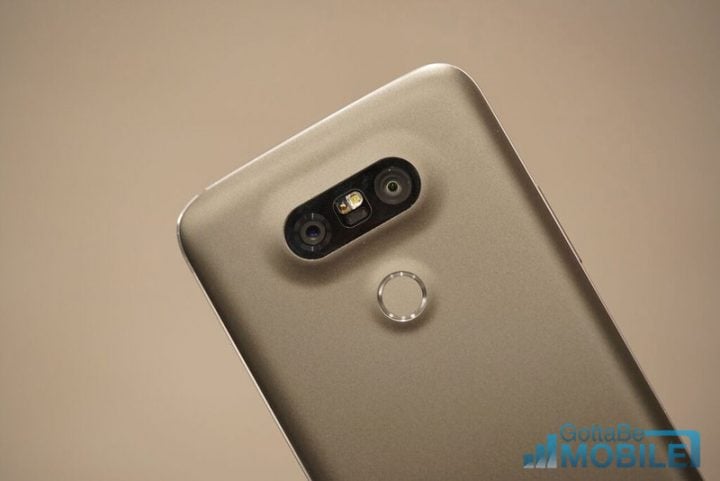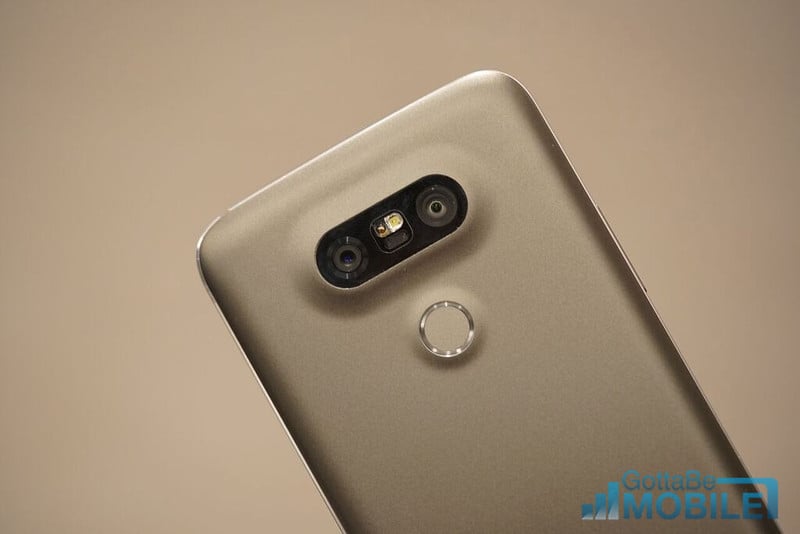 Briefly push and hold both the power and volume down buttons simultaneously and let go, and you'll see the animation on screen and hear the screenshot capture. That's it. Your phone saves whatever was being displayed, and can be accessed from the photo gallery. From here you can share it as you'd like, or go into edit mode and crop out the edges while adding some flair with any of the many editing tools available to Android.
Since this method which has been available on Android for years is difficult on the LG G5, we have an easier way. Simply slide down the notification bar by swiping down from the top of the screen. There are a list of setting shortcuts at the top, and this year LG added one called "Capture". Open an email, or whatever screen you'd like to save, pull down the bar, and tap the Capture button in the pulldown bar. It will disappear, take a screenshot, and then let owners edit the image as usual. See the image below.
Then last but certainly not least we can take and instantly share a screenshot all with a simple tap using Google Now. Long-press the circular "home" onscreen key, which is Google Now. First time users will need to enable this, and we'd recommend everyone do so as Google Now is extremely useful for quick searches.
Long-press the home button and Google Now pops up, analyses whatever is on the screen, and gives search results for it. Like a movie in a text message with nearby theater times, or directions to a restaurant. It's really powerful. However, there's also the stock Android "Share" button, which are two lines with dots connecting them. Tap this, and Google will instantly take a screenshot of the screen and open the share menu at the same time.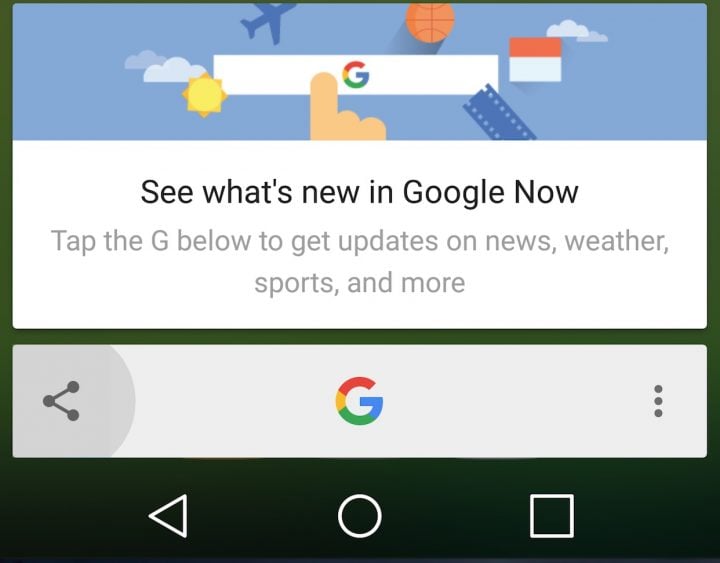 From here owners can instantly send the screenshot in a text message, email, upload it to Facebook and other things. It's very quick, easy and convenient. Google Now can do a lot of things, and has tons of voice actions, so give it a try on your LG G5 today.
Users can find a folder called "Screenshot" in the gallery with all of their screenshots, and share or edit them from there. Personally using Google Now is easiest for me, as it can be done with one hand, but with three options to choose from taking a screenshot on the LG G5 should be quick and easy for all owners.

As an Amazon Associate I earn from qualifying purchases.