How to Take a Screenshot on the LG G8
This guide will show you how to take a screenshot on your LG G8 ThinQ. Allowing you to capture and save or share anything on your screen. It's a basic and very popular feature of all phones, but each company offers a different approach to taking and using them.
With the LG G8, you actually have a few different ways to take a screenshot. Whether it's the button combination below or the new hands-free AirMotion controls. Here's how to do it yourself.
How to Take a Screenshot on the LG G8
Press and Hold the Volume Down and Power button at the same time, then let go
You will see and hear the screenshot capture
Now use the toolbar at the bottom of the screen to Share, Edit, or capture a Scrolling Screenshot
This will probably take both hands on the LG G8. When you take a screenshot (or screencap, screengrab) you'll see it, hear it, and get a notification in the notification bar as shown below. This is a fast and easy way to capture and share what's on your screen. Your screenshot will not have a notch in it, either. You can even hit the scrolling screenshot button to automatically scroll down and take another capture, like of a text conversation or long email.
Capture+ or AirMotion Screenshots on LG G8
You actually have two other ways for taking screenshots on the LG G8, the first one is just the easiest. Owners can add a dedicated screen capture button to the button of the screen, near the on-screen keys, so you can easily and quickly take shots on the fly.
Head to Settings > Display > Home Touch Buttons > Button combinations > and add Capture+ to your on-screen buttons. Now, there's a dedicated icon on the bottom of your display for screenshots.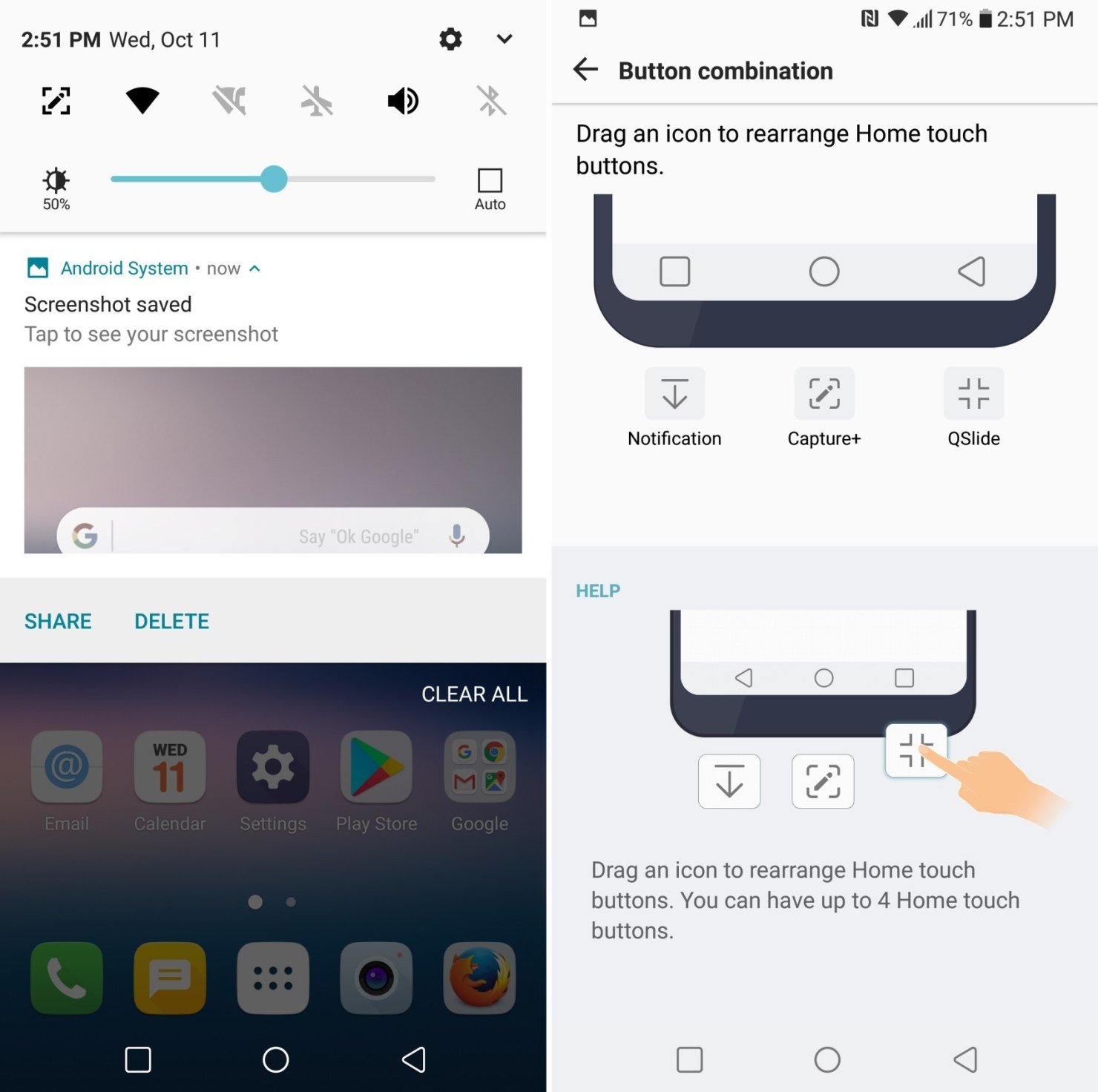 Basically, you can add the Capture+ button to the bottom of the screen next to the back and home keys. Personally, we keep this disabled, so it doesn't get in the way.
Read: Best LG G8 ThinQ Cases & Covers
And finally, those fancy new cameras on the front of the LG G8, like the Time of Flight sensor, allow for some neat hands-free controls. Personally, a lot of those AirMotion things are gimmicky, but they're fun once you figure it out.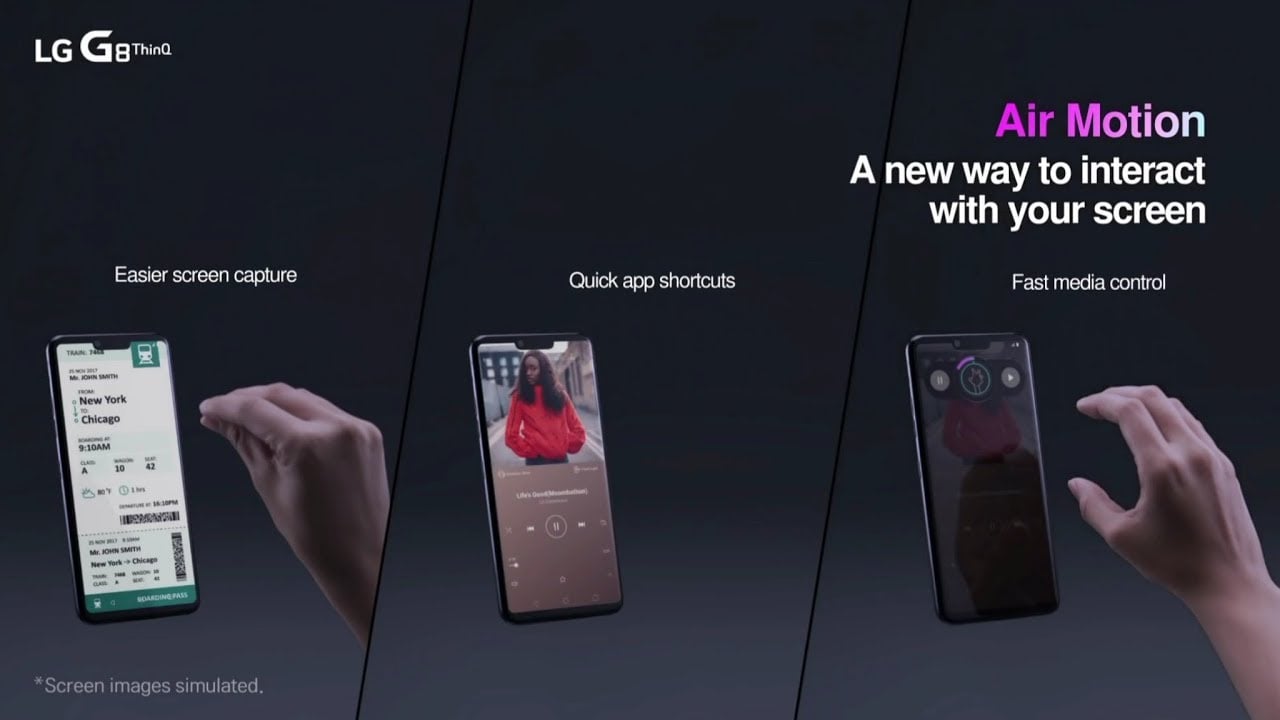 To take a screenshot on the LG G8 without ever touching any buttons is pretty easy. Navigate to what you want to capture and make sure it's being displayed on your screen. Then, you'll wave at the front camera sensors until the phone recognizes you and turns on AirMotion. Once it does, simply pinch your fingers together, then back apart, and it'll instantly capture a screenshot. Similar to the preview in our image above.
It's kinda neat, futuristic, but takes some serious getting used to. Personally, I gave up and went back to the button combo.  In closing, start enjoying all that your LG G8 has to offer. Save important emails, text messages, or funny photos directly off your screen by taking a screenshot.

As an Amazon Associate I earn from qualifying purchases.