How to Take a Slow Motion Video on the HTC One
Although HTC puts the aluminum construction of the HTC One front and center in most of its advertisements, the device's picture and video capture abilities are just as impressive as the device's build details.
The HTC One's PixelSense camera is great at allowing users to control almost everything about the media they are capturing. These settings actually allow you to even adjust the speed at which video is captured and played back, so that you can create cool highlight reels and small sharable memories of family members and places you've been. In this how to, we'll show you how to take a slow motion video on the HTC One.
Unlock your HTC One device and open the applications drawer by tapping the application icon in the middle of the toolbar along the bottom of your screen.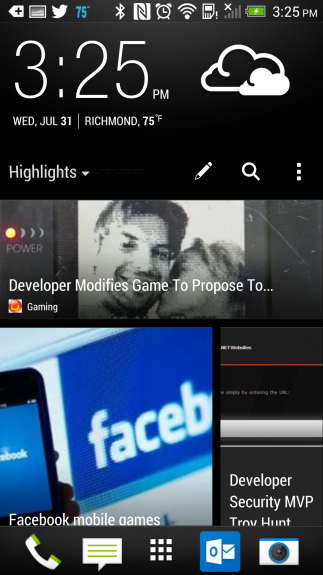 From the app drawer scroll until you see the Camera application. Depending on how you've configured your device, all of your applications are likely sorted in alphabetical order, so look for it around where other apps that start with the letter 'p.'
The camera application is also located on the right-hand side of the toolbar on your device. It's the application represented by a blue and white camera.
Tap the three dots on the top left hand corner of the camera view finder.
Scroll down in the camera menu until you find the video capture settings. Tap Scene Setting from the Video capture menu.
Tap slow motion video from the drop down menu.
Tap the video capture button on the bottom of your camera application to capture your slow motion video.
As long as the icon shows a person running in slow motion, all of the video you capture will be in slow motion. You can head back into the camera settings menu to deactivate slow motion video by repeating these steps.
The next time you open the Camera application, the camera would have automatically reverted back to its normal video settings.

This article may contain affiliate links. Click here for more details.