How to Take a Screenshot on the Apple Watch
If you want to save something that appeared on your Apple Watch's screen, here's how to take a screenshot on the Apple Watch.
While the Apple Watch is a little over six months old now, it's still a new device and there are still users who are buying up the Apple Watch. Furthermore, there will likely be a lot of new Apple Watch owners after Christmas.
Apple is also rolling out new updates for its smartwatch, as the company recently released the device's first major update since the watch's initial release back in April.
Undoubtedly, there are still a lot of users who are still trying to get the hang of their new smartwatch and are wanting to learn more about how to use it, and perhaps one trick that some users may not know about is that you can take a screenshot of your Apple Watch's screen, just like you would on the iPhone or iPad.
Read: Apple Watch Review
Whether you want to screenshot an iMessage conversation from your watch or screenshot a list to remember for later, there are many reasons why you might want to take a screenshot on the Apple Watch.
Here's how to take screenshots on the Apple Watch.
How to Take a Screenshot on the Apple Watch
Taking a screenshot is really easy on the Apple Watch and it involves the side button and the Digital Crown.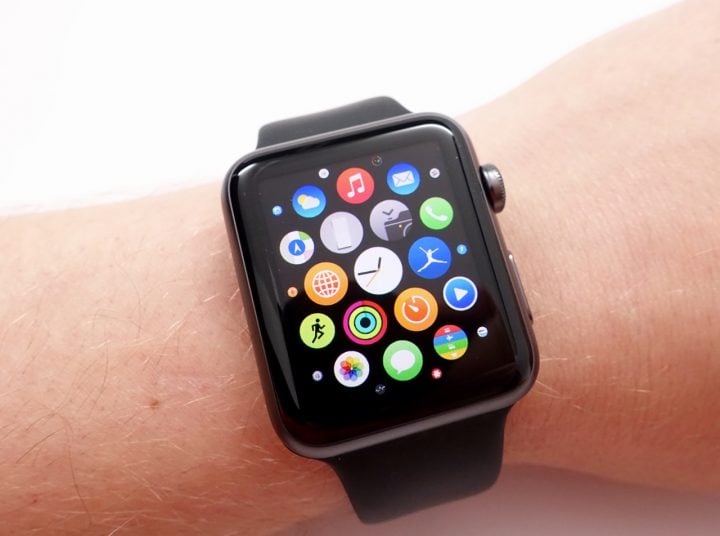 While the Digital Crown is seen mostly as a scrolling wheel of sorts, it also acts as a button that you can push in. Clicking it will bring up the app layout for all of the apps you have installed on your Apple Watch. Clicking and holding will activate Siri, and double-clicking on it will bring up the last app that you had opened.
However, when you press down on the Digital Crown and the side button at the same time, it will take a screenshot of your Apple Watch's screen and save it to your photo album.
That's all there is to it!
How to Transfer Apple Watch Screenshots to iPhone
Now, after you take that screenshot, you might want to transfer it to your iPhone so that you can have more options as far as what you can do with that screenshot.
The good news is that it's relatively easy to transfer screenshots from your Apple Watch to your iPhone automatically.
What you'll need to do first is open up the Apple Watch app on your iPhone and select Photos > Synced Albums. Select an album that you want synced between your Apple Watch and iPhone. All Photos will sync…well…all photos.
Go back one page and tap on Photos Limit. Here you can select how many maximum photos you want synced between the two devices at a time. You can choose between 25, 100, 250, or 500 photos.
After all this, your Apple Watch screenshots will appear in the Photos app on your iPhone, and any future Apple Watch screenshots that you take will automatically appear on your iPhone as well.
From here, you can share the screenshot from your iPhone just like you would with any other photo, and if you have iCloud Photo Library enabled, your Apple Watch screenshots will automatically appear on your Mac as well.
You can also view photos right on your Apple Watch, so you can place any photos on your iPhone into the synced album that you set up earlier and view them on your Apple Watch through the Photos app, which can be accessed by clicking on the Digital Crown and choosing the Photos app from the app layout.
Tapping on a photo will make it fullscreen, and then you can swipe through photos with your finger or use the Digital Crown wheel.
65 Exciting Things You Can Do With the Apple Watch
Answer Calls on the Apple Watch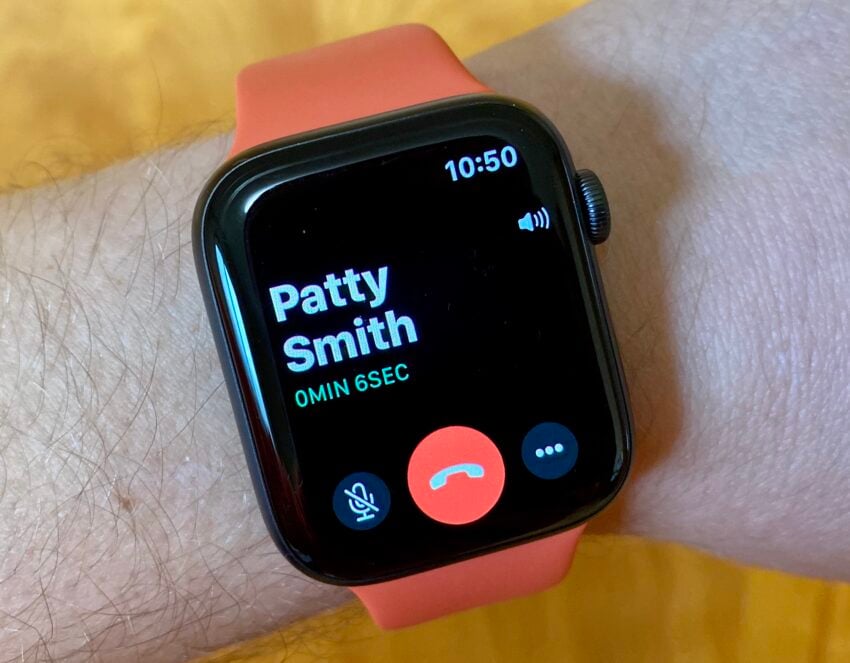 You can answer a call on your Apple Watch using it as a small Bluetooth speakerphone. You only want to use this for shorter calls because the audio quality isn't as good as when you are talking on speakerphone on your iPhone.
The Apple Watch only allows you to answer your calls on Speakerphone, so you won't want to use this all the time. It is very handy when you are working on a project or busy with your hands. Definitely be conscious of where you are taking calls. If you wouldn't talk on speakerphone, you shouldn't talk on your Apple Watch.
If you buy the new Apple Watch with LTE, you can even make calls on the Apple Watch without your iPhone nearby. This requires adding the watch to your plan for $10 a month. You cannot answer a FaceTime video call on the Apple Watch.