How to See If Your Galaxy Note 7 is Safe to Use
This guide will explain how to check if your Galaxy Note 7 is safe to use, and confirm the new replacement models are good to go. Samsung will begin replacing dangerous and faulty Galaxy Note 7 smartphones around September 21st. Earlier this month the company issued a global recall on all units sold, due to the battery exploding and potentially catching fire.
Samsung has been busy manufacturing safe new Galaxy Note 7 units which will be delivered to carriers and retail stores around September 19th but many won't have them available until the 21st. With more than 2.5 million units released in 11 countries, this is a quick turn around for such an unprecedented event.
Read: Galaxy Note 7 Recall: Everything You Need to Know
Once new models arrive and the release date resumes all current, new and upcoming owners will want to make sure they have a safe phone. If not, the device could explode and catch fire. Now that Samsung has officially started the recall, here's how to check and ensure you have a device that won't malfunction.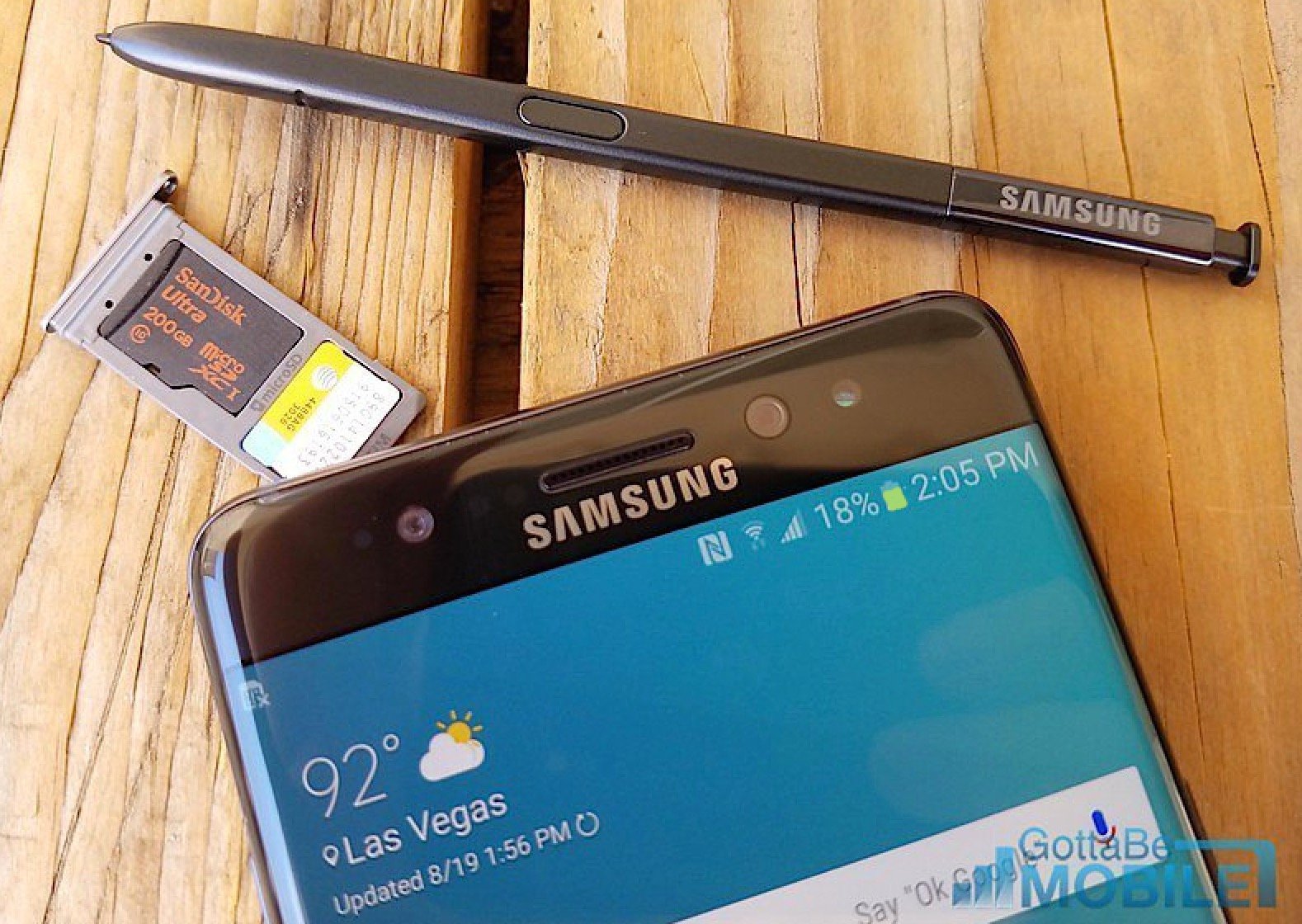 Samsung will be taking multiple different approaches to ensure customer safety when it comes to the Galaxy Note 7. An update should be rolling out that will stop affected devices from charging past 60%, to prevent over-heating and explosions. New replacement models will be clearly marked as well.
How to Check If Your Galaxy Note 7 is Safe to Use
Samsung will change the color of the battery indicator on the top right of the display on all new and safe Galaxy Note 7 smartphones. A software tweak will change the battery indicator color from white to green. A green battery icon is a sign that you have a safe new Galaxy Note 7 with a battery that is not faulty. This will be changed to green in three areas on the phone. The main battery indicator, the battery logo on the always-on display, and on the reboot screen as shown below.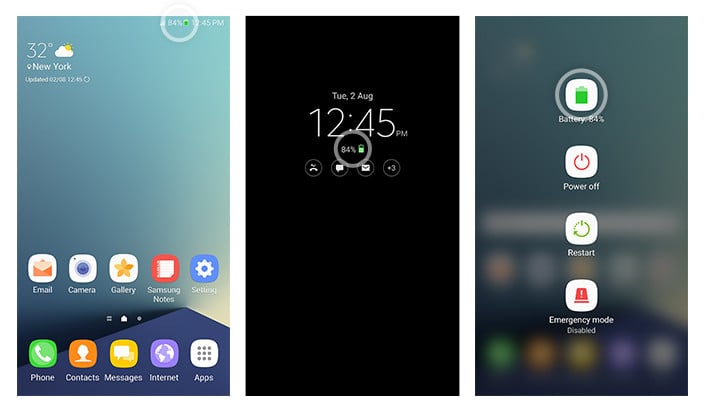 Current Samsung smartphones have a white battery indicator next to the clock on the screen, but new Galaxy Note 7 models will receive a software update changing it to green.
Some have already received replacement Galaxy Note 7 units, and the battery indicator is still white. In the coming days a software update will arrive to change the color. We'd advise all owners to accept the update. This will be how owners can show flight attendants and others that the phone is safe to use.
Others Ways to Make Sure Your Note 7 is Safe
All new Galaxy Note 7 models being shipped will have some visible markings on the box as well. In the United States buyers should see the image posted below which was provided by Samsung.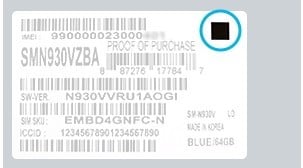 Buyers should look for a "small black square on the white label" which can be on the top of bottom depending on region. Then more noticeable will be a new round sticker in the corner with a big blue letter "S" on it. Although we're hearing that's only in Australia.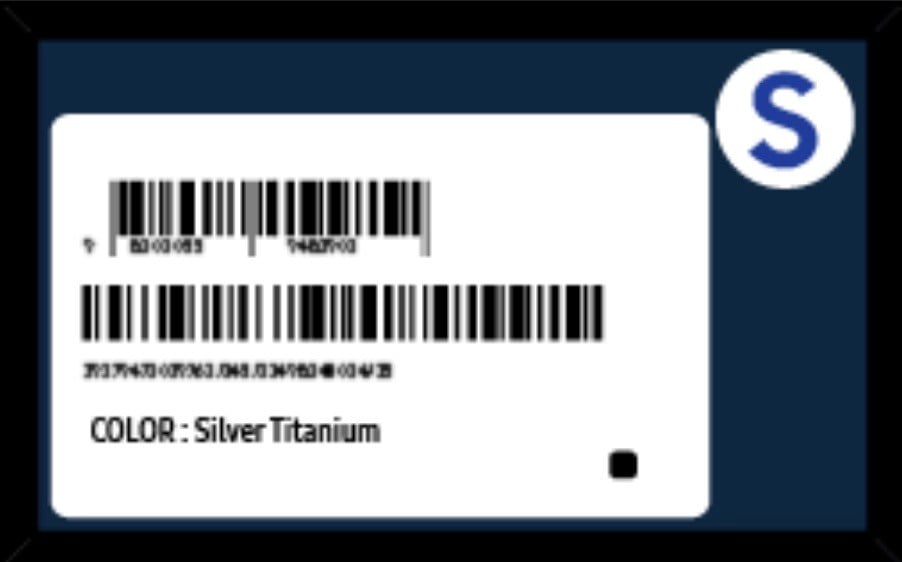 These are the ways owners can quickly identify that a current or new replacement Galaxy Note 7 is safe to use.

Check Your Galaxy Note 7 IMEI Number
As of September 15th the company has launched a brand new website with information, and an IMEI device check tool. An IMEI is device-unique numbers that can be checked against a database. The IMEI is like a phones social security number. This will report back whether or not the device is a new safe model, or an original faulty product.We'd recommend using this now, and after you get a new Note 7 or buy one used.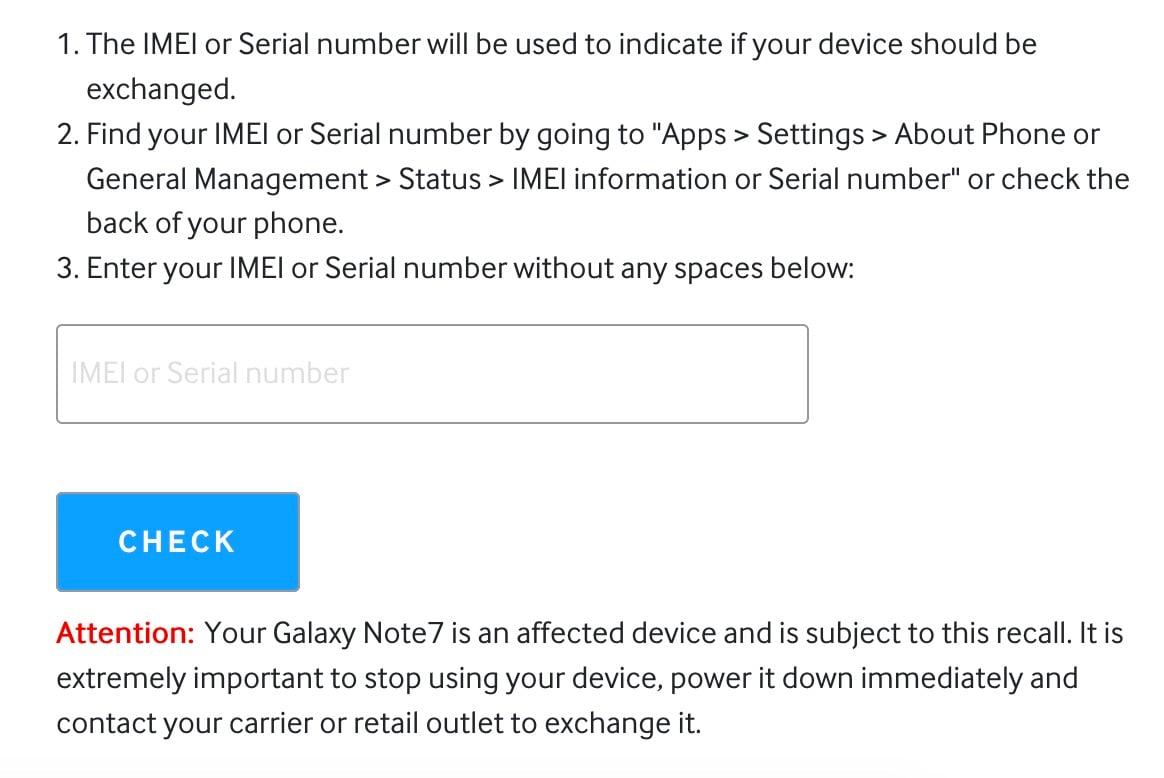 To find your IMEI number, open the dialer and type in *#06# and a box will popup with device information. One of those will be the IMEI. Input that into Samsung's website once it's available. Owners can also find the IMEI on their box, or under Settings > Device Management > Status > IMEI and enter it right here.

Once the Galaxy Note 7 is re-released around the globe trusted retailers will only have new models, so buyers should be safe. However, we'd recommend taking the steps above to make sure. It might not be a good idea to buy the Galaxy Note 7 second-hand or from websites like Craigslist. Have you received a replacement phone yet, or are you still waiting for your carrier to have stock? Most should have new phones on September 21st.

As an Amazon Associate I earn from qualifying purchases.